Movies
Review No Bears – Review on FilmTotaal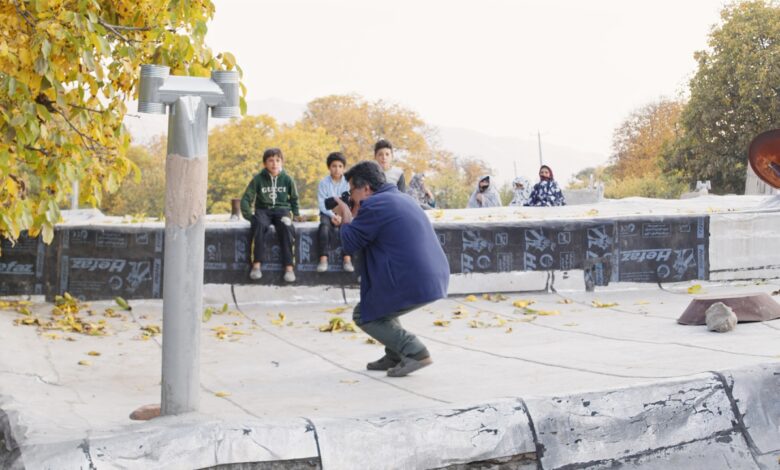 Director: Jafar Panahi Script: Jafar Panahi Cast: Jafar Panahi (Jafar Panahi), Bakhtiar (Bakhtiyar Panjeei), Zara (Mina Kavani), Ghanbar (Vahid Mobaseri) ea | Time to play: 106 minutes | Year: 2022
Jafar Panahi is free again! After spending more than six months in Tehran's notorious Evin prison, against which Panahi went on a hunger strike to protest, the Iranian filmmaker was "temporarily" released late last week. Since 2010 he has been making films about the restriction of his freedom in Iran. no bears it is the last of that list and perhaps the best of this period of his life.
In 2010, Panahi was arrested and sentenced after a period of pretrial detention for "attempting to commit crimes against national security and propaganda against the Islamic Republic." The punishment: six years in prison, 20 years without filming and a ban on leaving Iran (except for the Hajj). Although he is under strict house arrest, he continues to challenge his sentence in court and will not return to prison.
In 2011, he secretly records with a camcorder and an iPhone. this is not a movie, about his life under house arrest. The film was smuggled out of the country on a USB stick hidden in a cake and was screened at the Cannes film festival, among other venues. In the decade that followed, Panahi managed time and again to make new films, such as Cab in three faces. Documentaries in which he himself figures prominently in the picture as a filmmaker, ostensibly, but in which fact and fiction cannot be distinguished from each other.
no bears is not an exception. This time Panahi is making a movie in Turkey. But without leaving Iran. While the cast and crew are filming in Turkey, he follows the recordings live via a tablet and gives instructions to his assistant on location. However, the connection is rather flawed, despite being in a small town on the Iran-Turkey border specifically for this purpose.
The intertwining of fiction and reality is not only a feature of Panahi's work, but can almost be called a tradition in the Iranian art house (think also of Abbas Kiarostami or Mohsen Makhmalbaf). In no bears this happens in both stories. In Turkey, in the opening scene, it looks like we're looking at a real Iranian couple arguing about getting fake passports to emigrate to France. But of course, that turns out to be a scene from the movie, which Panahi tries to direct from his room in Iran.
Meanwhile, in that border town, Panahi finds himself involved in a local conflict between two lovers and the man promised to the girl. Panahi is said to have accidentally photographed the lovebirds, and is now ordered to hand over the photo as proof of the lovers' relationship. But according to himself, he never took that photo.
He piles layer upon layer of fiction and reality, while in both stories people yearn to escape the Iranian regime and/or the local authoritarian culture. At one point, Panahi gets a chance to cross the border and run away, but he literally backs off. Both stories are highly dramatic, but Panahi delivers them with his trademark dose of absurd humor. Until this is no longer possible and tragedy inevitably takes over. In the end there is nothing to laugh about, it is not possible to escape.
It is to be hoped that Panahi will succeed one day and that he will not be imprisoned again, although no conclusions can be drawn from his 'temporary release'. Those six years in prison still hang over his head. Since his arrest, the current regime has only become more fanatical in cracking down on the frequent dissent that rocked the country following the death of Mahsa Amini.