Movies
Take a chance review [Prime Video]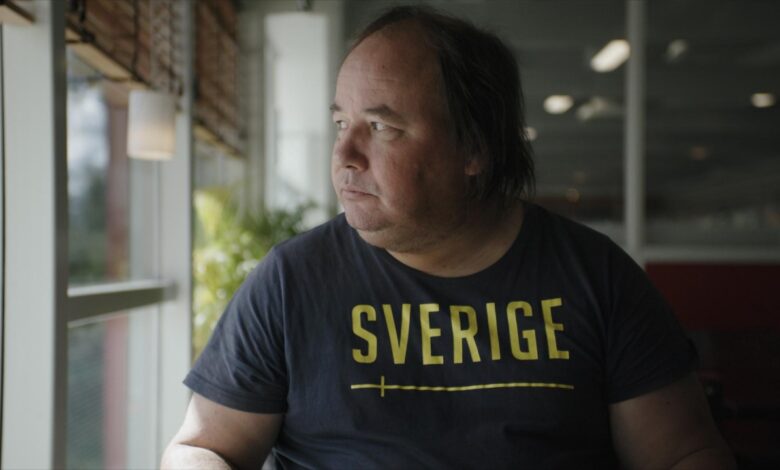 Director: Maria Thulin | Time to play: 86 minutes | Year: 2023
Those old enough will still remember the commercial: a boy, in a room hung with posters of saxophonist Candy Dulfer, plays a cassette tape of her music. As a result, he doesn't hear the doorbell and will never know that Candy Dulfer was there to help him with a car problem. A horrible idea, to be as close as a fan and miss your chance. This was different for Dutchman Gert van der Graaf, when Agnetha van Abba knocked on his door, he opened the door! However, he was not a fan, but an obsessive stalker.
Gert is eight years old when she watches the Eurovision Song Contest and ABBA makes their world debut there. It's just that he has little ear for music, and especially a good eye for the blonde singer. He becomes such an extreme fan that even Sweden, ABBA's home country, becomes an intensive hobby for him. Gert saves up every penny to go there one day, and eventually she does. To be fair, not out of love for the country, but to meet his idol. He succeeds, but for Agnetha it is the beginning of years of misery.
take a chance it begins with a short introduction from Gert himself, who is living in the Netherlands again and is in his mid-fifties. He reads a recently written letter to Agnetha, in which he indicates that he will never send it anyway and she will never read it. But anyone with little information about stalkers already knows: Gert is convinced that Agnetha will see this movie about him and hear his words.
If you don't know anything about the psyche of stalkers, this will be an educational documentary. It just takes a while to get through the music; not from ABBA, but from the background music specially composed for the film. Because he's very emotionally controlling, which is both disturbing and distracting. Sweet tones play out in the intro with images of Gert taking a break from work and enjoying the outdoors.
When it becomes clear some time later that Gert is not a sweetheart, deep, threatening sounds are heard. So superfluous, because take a chance It already tells its story quite well. Gert is talking, others are talking about Gert; there is no doubt that this man was (or still is) nothing more than an unhealthy obsession with a famous singer. For example, a former ABBA fan club member who once interacted with him says that during frequent contact between them, he talked almost exclusively about Agnetha and not so much about the band.
Gert also buys a house less than a kilometer from home, after driving up and down more than thirty times from the Netherlands to Sweden. In his Volvo, of course. All for her, all for her. Fortunately, Gert himself has an opinion, he betrays himself.
Did he really have a romantic relationship with her? Yes, it seems so. Very short, but still. For the world a strange decision for Agnetha, but in the end that is her business. The misery begins when she interrupts her, and Gert doesn't understand the meaning of the words 'no' and 'stop'. The viewer will notice that Gert often makes the same comments: 'She said that he liked her so much that she always kept looking for her.' That repetition is a representation of Gert's thinking, even now, years later.
While it may not be particularly exciting, there is a strong moment when the director reads the verdict against Gert aloud. He can tell by the look on his face that his brain literally can't comprehend what they're hearing. She suddenly finds it a little harder to get her words out of him. It alternates very well with interviews with experts in the field of bullying.
An American professional says the most important words: It's not the victim's fault, it's never the victim's fault. He is always with the stalker. The documentary does not fully convey the extent of that threat. Imagine that someone is looking at you right now while reading this review. That person can always be there, until the police intervene. It is not easy to let go. For a long time, every step of the way, you think: "Maybe my stalker is there, and now they are watching me?"
take a chance it has to do with Gert himself inadvertently exposing himself completely. Specialists from various fields offer interesting additions. Overall, this is a fascinating case about a man who went so far as a fan that he became world news.
take a chance can be seen in first video.
Interested in writing reviews about movies and series? We are looking for
editors
.