Movies
The double life of Véronique review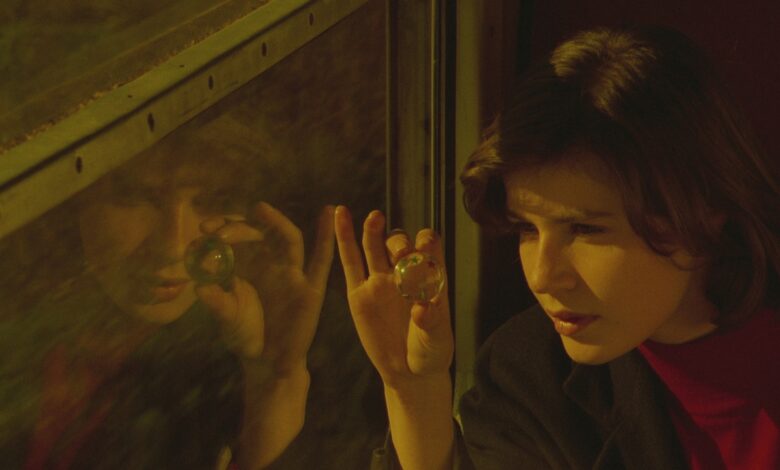 Director: Krzysztof Kieslowski | Screenplay: Krzysztof Kieslowski, Krzysztof Piesiewicz | Cast: Irène Jacob (Weronika / Véronique), Halina Gryglaszewska (de tante), Wladyslaw Kowalski (de vader van Weronika), Philippe Volter (Alexandre Fabbri), ea | Time to play: 98 minutes | Year: 1991
Although movies seem more like a product due to the unstoppable competition between the different streaming services, the best thing about cinema is that it is timeless. Movies that you can return to at any time and that you realize can always evoke a different feeling or meaning.
Therefore, movies deserve more attention than the few weeks they are in circulation. So it's encouraging that small movie theaters continue to make the effort to bring classic titles back to the big screen in difficult times. This time you can (re)discover the most important work of the Polish Krzysztof Kieślowski in Dutch cinemas.
The commercial peaks of this Polish filmmaker who actually wanted to be a firefighter (imagine!) date back to the 1990s. You can recognize the influence of his compatriots Andrzej Wajda and Andrzej Żuławski on his style, but he knows better than anyone how to find the perfect connection between Western and Eastern European cinema.
You can see that, of course, in his trilogy of colors, which naturally is also part of this retrospective, but you also see this Veronique's double life. This has lost some of its attention over the years, but at the time it was considered one of those must-see titles to complete a movie buff's life. Due to its yellowish filter, the drama seems a bit bleak, but at the same time fascinatingly heartbreaking.
A typical element that continues to recur in Krzysztof Kieślowski's films are chance encounters, even if they last for Veronique's double life no more than a second and the two are at a distance.
The core of this accessible auteur film is the fact that everyone has a doppelganger. In Kieślowski, one is a Polish musician who has just had a taste of freedom after the fall of communism. The other is a French student who flits through life a little naive and looking for herself.
The resemblance is not only physical, their tragic lives also run parallel. The dual role is phenomenally played by the wonderful Irène Jacob, a Swiss actress who makes one wonder why she never stepped out of the shadow of her Kieślowski period.
Jacob received a Palme d'Or for best female lead for her role, but as in almost all of the Polish films, house composer Zbigniew Preisner's music also plays a soulful, not entirely fatalistic role, making the score a character in itself and of Veronique's double life He makes a very unique cinema. Rediscover, or who knows how to discover!