Movies
Double Iris Berben in the movie: "I never shied away"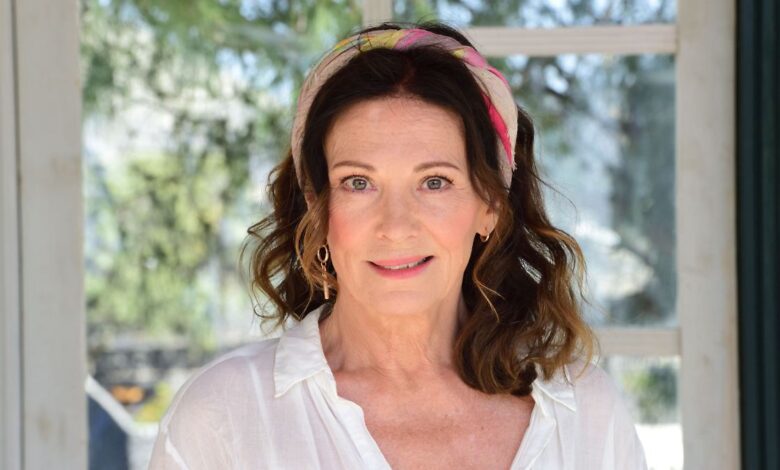 Iris Berben has been one of Germany's most famous and sought-after actresses for decades. The 72-year-old actor is hitting theaters these days with two new films. In the Cannes Palme d'Or-winning satire Triangle of Sorrow, she plays a woman who becomes an observer after suffering a stroke. In "Der Nachname" she returns to the role of Dorothea and has to fight some telling battles with her family.
Iris Berben told ntv.de about the importance of leading an independent life, in which areas there is still no equality and how to keep youth in the head – and something else like that.
ntv.de: Ms. Berben, two very different films are being shown in theaters almost simultaneously. What does the script have to offer so you don't drop it after a few pages?
Iris Berben: I never put off a script because I think it's important to give opportunities. But then it must be something that touches me, carries me along. There are good scripts, but I played a role in them more than once. Also, there are scripts that I wouldn't write myself, and I think it's great that someone else is doing it. And there are directors that I want to work with because I know there are different facets. But of course, it should always be a story that does something for me. In which I see myself or, oddly enough, I do not see myself at all. Then I want to know why the director sees me or how I can get there. Anything that is difficult is fun for me.
Ruben Östlund directed The Triangle of Sorrow. Did that influence your decision to take on the special role of Teresa?
Absolutely. And the script captivated me, I would play any role. I really wanted to be there. (laughs)
Did you imagine at that moment how well the film would go down? After all, he won in Cannes …
You cannot evaluate this in advance. But when I saw the film on the big screen at Cannes and saw how people reacted… it means something. Something is wrong. You cannot ask for something like that. But you may want to achieve this and work towards it with all involved.
You play a woman who, after a stroke, can only say three words. Was it the biggest challenge to give her a "voice"?
I had to give the character a biography by other, smaller and calmer means. It's a different challenge and I liked it. I like her sentence "In den Wolken" which has something poetic and very telling. For me Teresa is like a hybrid on this island. Observer of two worlds. She analyzes a lot because she was on the ship and is one of those who now have to deal with inverted power relations. The film raises questions relevant to society. He does not give any answers, but asks questions like "Is capitalism over?".
However, people with emetophobia – the fear of throwing up or seeing others do it – should not watch the movie, as it contains a lot of vomit. After all, this phobia can provoke fainting …
We haven't had any luck yet. (laughs) It would be a different story. This is one of the most amazing vomit scenes I have ever seen. For me, it's like this: people vomit up their heart, their bitterness, their conclusions, their lives, and all their questions.
The situation is quite different with Sönke Wortmann's Der Nachname. You've already been in The First Name, but this time your character is much more present. What was decisive for you in this project? Director, cast…or special humor?
German comedies like to be lumped together, which they shouldn't do. Comedy is above all else, and there are some great ones. As with "Der Vorname", Sönke always touches on very current topics. There it was about whether the child should be called Adolf. This opened up a discussion about our relationship with the Third Reich, how do we feel about history? "Der Nachname" concerns, among other things, the issue of a free life. He negotiates a wide variety of preferences and life paths in this family. The big questions we all ask ourselves. And it's transposed in a humorous way. This is the skill: not to lose depth, but still easy to tell it.
You play Dorothea, who, contrary to the ideas of her children, leads an independent life. It's not that far from you, inspired by your mother, as I read in advance…
My mother was free-spirited and led a very independent life in the 1950s. At the time, it was a very different corset that women actually still had to wear or were put on. In this regard, it is certainly part of the melody of life that I have chosen to live my life as independently and self-determiningly as possible and enjoying it.
Is that what keeps you young?
Above all, it kept me curious and awake. It made me fearless. It's gotten me to the point where strangers, new things and change don't scare me, but I always see it as the way forward and I'm curious about how it's going to be, what it's going to do to me, if I can resist it and how. I have never shied away and I think it helps you look at life positively and openly for a long time. But there are also people who feel much more comfortable in their own security and can move around better in their limited space. It cannot be said that one or the other system is better. For me, my life is the best.
Is it easier for women today to lead an independent life, or is social media making it harder? Constantly comparing yourself can definitely limit you…
First of all, doubts are positive. This leads to analytical thinking about whether something is right or wrong. But only everyone can answer this for himself. You must carry your own standard and be guided by it – this does not mean that you should no longer be able to correct yourself. You even have to be – with new experiences and new people. But you must know what is good for you and protect it. It's hard, we're seductive. The world is seductive. I know why I'm not on social media. Nowhere. I know it has great power and is a great deception.
Recently in Berlin there was a "Pop Culture Prize" where a number of young women were also awarded the title of "Best Producer" – so far this is more of a male field. But it is still heavily emphasized and debated.
This is it. As long as we have to name it, it's not good.
Don't you have the feeling that something has already happened in the film industry? Where else do you think it needs to be done?
Something has already changed. But the need still exists, both inside and outside the film industry. While we still need to discuss this and the paths we can take… My path has always been to pull the men along and hold them accountable for noticing the imbalance. And many see it and support changes in their environment. But we still have a long way to go. Even with pay…
You have not only been committed to women's rights and equality for decades, but also at many other socio-political levels. Do you still have the feeling that things are especially bad right now, or are we suffering from a cognitive bias? The world has always been so cruel, are we only now realizing it?
We can participate in many others, it's true. But I think the changes have been there for a long time. That we understand that we can no longer use our resources as arbitrarily as we used to. This terrible war in Ukraine, the pandemic, inflation and environmental issues… these are the accelerators. We have never experienced change at such a rate. This is why we are often overwhelmed because the memory card is full at some point. We are now living in a dangerous time. More and more people feel abandoned and cannot find the answer to many things, then they choose a party that promises them simple answers, which, however, do not exist at all for the complexity of this world.
What topics are especially important to you right now?
My voice is always against any form of exclusion, for diversity, against anti-Semitism and xenophobia, which is again a big topic now, because people are looking for someone to blame for the problems of our time. Women's rights is what I grew up with in the 1960s. I know why I was on the streets, but I was hoping that today we have moved much further. More self-confident women, more women who are willing and able to take responsibility, and more situations are created for this. So that women's weaknesses cannot be exploited or used in any way to prevent this. This remains my theme.
Nicole Ankelmann spoke to Iris Berben
"Triangle of Sorrow" is in German cinemas from October 13, "Der Nahname" starts on October 20.