Movies
The honeymoon review [Prime Video]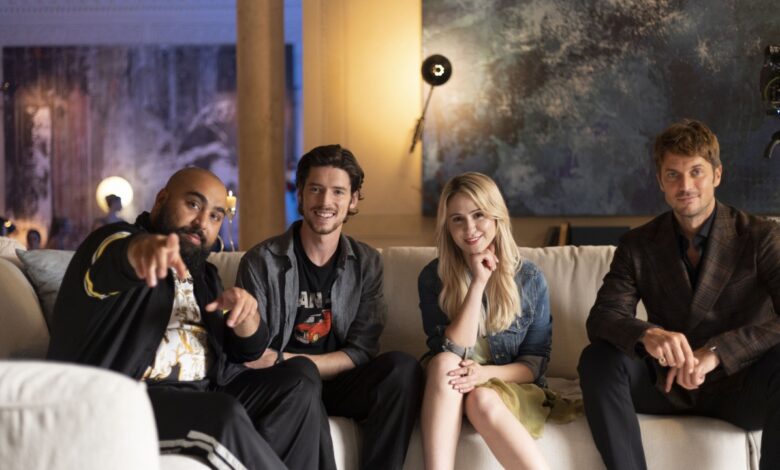 Director: Dean Craig | Screenplay: Dean Craig | Cast: Pico Alexander (Adam), Asim Chaudhry (Bav), Maria Bakalova (Sarah), Lucas Bravo (Giorgio), Sergio Valastro (Ivan), ea | Time to play: 97 minutes | Year: 2022
The honeymoon It has an amazing story with uninteresting characters and jokes you can't laugh at. The script seems thrown together quickly and thoughtlessly, without giving much thought to the plot or characters beforehand. Maybe writer-director Dean Craig should have used a lot of flashback afterwards.
During Sarah and Adam's wedding, it's clear to everyone that best man Bav is a bit more attached to his friendship with the groom than the other way around. And he also throws wrench in the works that day. However, the newlyweds take him away for their honeymoon, because Bav has just been fired and Adam is afraid of harming himself. Once in Venice, they are invited to someone who turns out to be a criminal. To make amends for Bav's rude behavior there, the two childhood friends must smuggle cocaine into Slovenia.
That may seem like a far-fetched plot, but it's not even the worst part. Just the first five minutes make you wonder why Adam is friends with Bav in the first place. Let alone include him in his honeymoon. Bav isn't a charming goofball, but someone you wouldn't just avoid at a party, you wouldn't even go to the party if you knew he'd be there.
His character doesn't improve during the movie either. There isn't a moment where he tries to change or at least a pathetic monologue acknowledging her flaws. What he does is blame Adam for going to the United States when they were teenagers, something Adam had no choice, he had to go with his parents.
Even so, Adam was old enough to never lose his British accent, but he is played by an American actor who speaks American. That fits perfectly with the stupid scenario of The honeymoon, in which there is a complete lack of logic. Adam and Bav go to Slovenia where they will meet a man who will lead them to a drug dealer who will give them the money. Simply conceived, simply executed. Everything appears by itself, exactly when it suits you.
Then there are the jokes. Apparently, you're supposed to laugh at Bav when she gives a speech at the wedding that causes vicarious embarrassment. Or when Bav invades the couple's hotel room to loudly go to the bathroom. And when Bav hides in a hotel room with a street gang to surprise Adam and Sarah, but they immediately grab each other's butts when they walk in (in a way he doesn't go with their characters).
if comedy is The honeymoon failed hard. Maybe a group of drunken teenagers can have some fun with this, because that's the level of humor. It is also made clear to you as a viewer that London is in England and Venice is in Italy, the creators assume that you will need this information.
Dean Craig wrote for this The state, also conceived as a comedy. But even with Toni Colette and Anna Farris laughing it off, it wasn't particularly funny. You wonder how a filmmaker like that still finds a job. Was it a strong launch, or was Prime Video so eager for content on its streaming service that they were okay with bland stuff like this?
The honeymoon can be seen in first video.