Movies
You can see these 6 new movies in the theater starting this week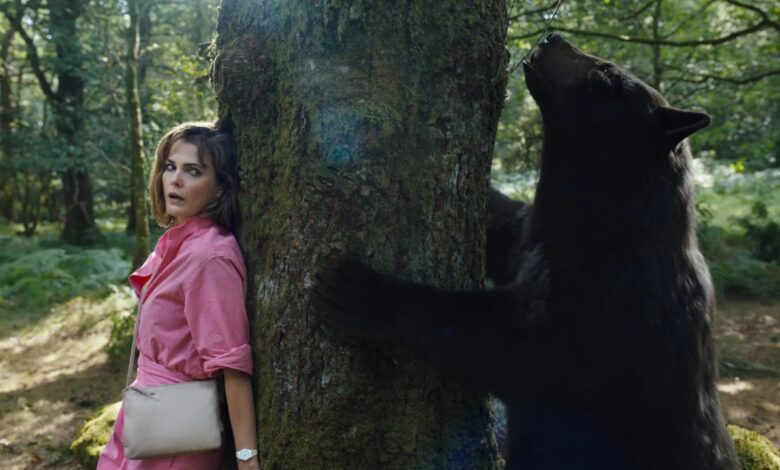 The following films are new to see in Dutch cinemas from this week.
cocaine bear (2023)
---
leader
: Elizabeth Banks |
Cast
: Ray Liotta, Keri Russell, Margo Martindale, Alden Ehrenreich | Our review
---
'Cocaine Bear' is based on a true story from 1985 about a drug dealer whose plane crashes and the black bear consumes the missing cocaine. In this hilarious thriller, a motley crew of cops, tourists and teens gather in a Georgia woods where the 200-pound bear in question has ingested an unimaginable amount of cocaine and is on the hunt for more drugs…and victims. . Read the review of
cocaine bear
Written by Terence Shea.
look at trailer van cocaine bear.
After the sun (2022)
---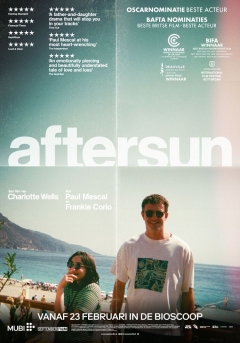 leader
: Charlotte Wells |
Cast
: Paul Mescal, Frankie Corio, Celia Rowlson-Hall, Sally Messham | Once review
---
Young teenager Sophie and her thirty-year-old father Calum go on vacation to a Turkish resort where they swim, play pool, sunbathe and have fun. As a new world opens up for the budding teen, Calum struggles with the rigors of life and parenthood out of his daughter's sight. Twenty years later, Sophie's memories of her last vacation with her father form a powerful and harrowing portrait of her relationship as she tries to understand the dark side of her beloved father.
Read the review of After the sun written by Tim Bouhuis.
look at trailer van After the sun.
Missing (2023)
---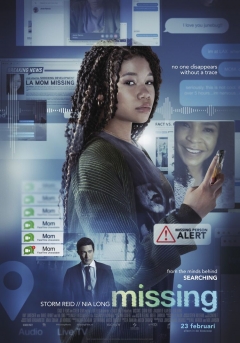 leader
: Nicholas D. Johnson, Will Merrick |
Cast
: Tim Griffin, Ava Zaria Lee, Nia Long, Kimberly Cheng | Our review
---
When her mother (Nia Long) disappears with her new boyfriend while on vacation in Colombia, June (Storm Reid) searches for answers. Thousands of miles away in Los Angeles, June creatively uses the modern technology at her disposal to find her mother before it's too late. However, her digital detective work raises more questions than it answers. Her mother turns out to have many secrets, which puts June herself in danger.
Read the review of Missing written by Arjan Welles.
look at trailer van Missing.
mummies (2023)
---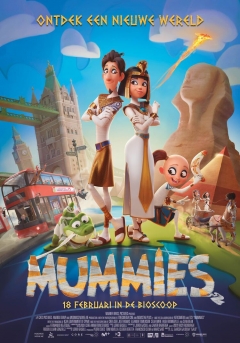 leader
: Juan Jesus Garcia Galocha |
Cast
: Sean Bean, Joe Thomas, Eleanor Tomlinson, Santiago Winder
---
In 'Mummies' we follow the adventures of three Egyptian mummies who live in a secret underground city in ancient Egypt. The trio consists of a princess, a former car driver, and her younger brother, and is accompanied by her baby crocodile. Through some unusual events, the mummies end up in present-day London. Here they begin a crazy and hilarious adventure in search of an ancient royal family ring that has been stolen by the ambitious archaeologist Lord Carnaby.
look at trailer van mummies.
Sword Art Online the Movie: Progressive – Scherzo of Deep Night (2022)
---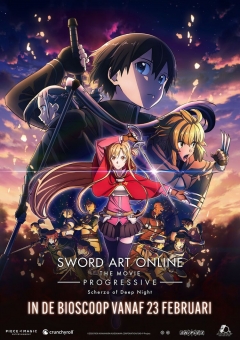 leader
By Ayako Kawano |
Cast
: Haruka Tomatsu, Yoshitsugu Matsuoka, Shiori Izawa, Kaede Hondo
---
The world's first VRMMORPG (Sword Art Online) has become a deadly game. It has been over a month since 10,000 users got stuck in the game world. Asuna, clearing the first floor of Aincrad's floating iron castle, joined Kirito and continued her quest to reach the top floor. With the support of the information broker Argo, clearing the floors seemed to be going well, but then they encountered Asuna's least favorite monster.
look at trailer van Sword Art Online the Movie: Progressive – Scherzo of Deep Night.
The inspection (2022)
---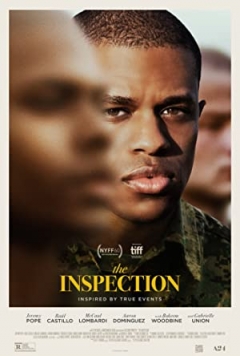 leader
: Bratton Elegance |
Cast
: Jeremy Pope, Gabrielle Union, Bokeem Woodbine, Raúl Castillo | Our review
---
Ellis is a young gay black man who has a bad relationship with his mother. She wants nothing to do with him at all. With little prospect for the future, Ellis decides to join the Marines. Battling deep-seated prejudices and grueling basic training, he unexpectedly finds friendship, strength, and support in this community. His new sense of belonging greatly influences his identity and will change him forever. Director Elegance Bratton based his first film on events from his own life.
Read the review of The inspection Written by Aram Isaac.
look at trailer van The inspection.