TV Shows
Where to Watch 'Young Sheldon' Season 5 Episode 1?
Sheldon is Back!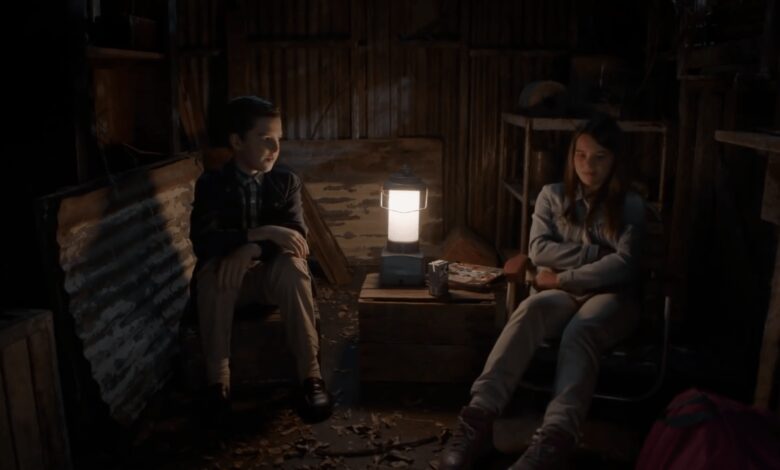 Sheldon Cooper is returning tonight with all his quirks and smart inventions. The fifth season of Young Sheldon is premiering tonight on CBS at 08:00 pm ET. This brand new episode is titled as 'One Bad Night and Chaos of Selfish Desires' and will be 30 minutes long.
Young Sheldon is a spin-off prequel to 'The Big bang Theory'. Set in the late 1980's, this series follows Sheldon Cooper attending high school. Sheldon's intellectual capabilities and social incompetence makes it difficult for people to understand him including his own family.
Sheldon always has proven to love his family regardless of mind gap between them. In the season finale, it is revealed that Sheldon is the older twin, being born two minutes before Missy.
If you haven't cut the cord, stream 'Sheldon Cooper' Season 5 Episode 1 Online by visiting the official site here. But if you have cut the cord, don't worry. Here are other sources where you can watch the Season 5 premiere of Sheldon Cooper – Amazon Prime Video (30-day free trial) and Paramount+ (7-day free trial).

Young Sheldon Season 5 Episode 1 Spoilers
Sheldon and Missy will both run away from home after Missy's first heartbreak in the last episode. Marry will get some upsetting news about George Cooper Senior (Sheldon's dad). This episode will create theme for Season 5.
How will Sheldon and Missy survive alone? What troubling news Marry will get?
Don't miss today's premiere episode if you want the answers to the above questions.