Pop Buzz
Again 5 women sued Bill Cosby for sexual harassment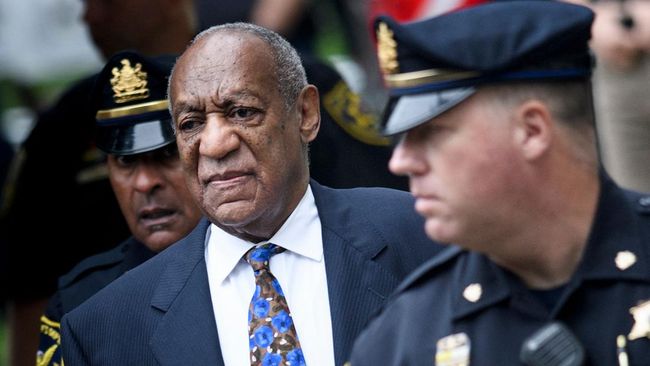 In total, five women sued. Bill Cosby and NBC in New York with allegations of sexual harassment. This lawsuit expands on the abuse case that ensnared the older actor.
The women accused Cosby of rape or forced sex. Four of the allegations date back to the late 1980s or 1990s, when Cosby was making his mark on NBC's The Cosby Show.
Meanwhile, a fifth woman is linked to Syndra Ladd, the former Hollywood official who accused Cosby of raping her in 1969.
One of Cosby's female plaintiffs is Lily Bernard. She was the actress who starred on The Cosby Show and was the first to accuse Cosby of being with Gloria Allred in 2015.
Bernard himself had previously filed a separate lawsuit against Cosby in New Jersey in 2021.
In June 2022, Bernard also attended the trial in Santa Monica, California. During the trial, the jury ordered Cosby to pay US$500,000 to Judy Huth for sexual harassment in 1975, when Huth was 16 years old.
The law allows plaintiffs to open up to a year of "memories" to file sexual harassment claims, regardless of the statute of limitations.
Bill Cosby's spokesman Andrew Wyatt called the five lawsuits against the women "reckless" and said they were part of a "parade of accusers" that took place between 2014 and 2016.
"As we've always said, and now the American people can see, it's not about justice for victims of alleged sexual assault, it's ALL ABOUT MONEY," Wyatt said.
"We trust that the court, as well as the court of public opinion, will follow current law and acquit Mr. Cosby of the charges in this lawsuit," he continued.
"Mr. Cosby continues to vehemently deny all charges against him and looks forward to defending himself in court," Wyatt said.
Bill Cosby has been implicated in a number of lengthy sexual harassment and assault cases in recent years. This caused him to wear the stamp of one of the Hollywood Predators.
In 2014, a number of allegations of sexual harassment were brought against him, which became one of the main topics of discussion during the Me Too wave in 2017.
In 2018, Cosby was found guilty of assaulting Andrea Constand. He was also in jail until the decision was overturned in June 2021.
In June 2021, the Pennsylvania Supreme Court ruled that the Cosby case involved a violation of the due process rights of the 5th and 14th amendments.
In November 2021, prosecutors filed a motion with the U.S. Supreme Court to overturn the Pennsylvania Supreme Court's decision. But on March 7, 2022, a federal court denied the petition.