TV Shows
Disney+ arrives in April with 15 new series and many episodes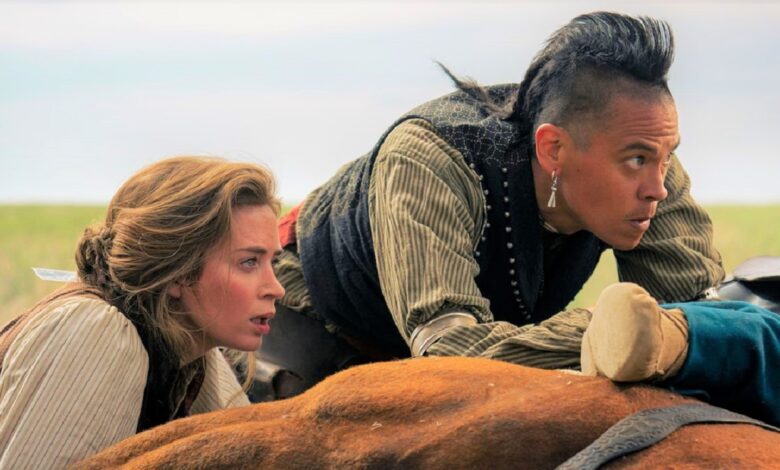 Next month Disney + will continue with the classics and there will be many new features.
Disney+ will bring a number of new series or new seasons of current series online in April. Here we explain the three biggest / flashiest series that you probably want to see.
It appears in: April 5, 12, 19
Gender: Action / Adventure / Fantasy
To see in Disney+
Synopsis: In the mandalorian Follow the adventures of a lone bounty hunter in the far reaches of the universe, far from the authority of the New Republic.
It appears in: april 7
Gender: Dramatic comedy
To see in Disney+
Synopsis: A woman reluctantly becomes called Dear Sugar. An acclaimed, anonymous advice columnist while her own life was turned upside down.
It appears in: April 12th
Gender: Drama / West
To see in Disney+
Synopsis: In English follows a woman seeking revenge against the man she believes is responsible for the death of her son.
Other new series on Disney+
Below are the other series that will appear on Disney+ next month.
April 1st: tokyo avengers (Season 2 – Episode 13) – Animation/Action/Drama – Hanagaki Takemichi realizes at the end of his life that he has had an unsatisfactory life. Suddenly, he wakes up 12 years back in time and tries to prevent all the fateful events that are coming.
April 3, 10: call it love (season 1 – episode 13-16) – Drama – This romantic melodrama is about a man and a woman involved in a revenge plot where they forget revenge and embrace pain as they begin to develop sympathy for each other.
April 5, 12, 19: 9-1-1 (Season 6 – Episode 8-10) – Action/Drama/Thriller – A glimpse into the lives of the emergency services who are the first to arrive at the scene of an accident and the people who end up in the most terrifying, shocking and embarrassing situations.
April 5, 12, 19, 26: 9-1-1: Lone Star (season 4 – episode 6-9) – Action/Drama/Thriller – A New York firefighter is transferred to Austin, Texas, where he tries to save people's lives while trying to solve his own personal problems.
5th of April: alaskan journal (Season 1 – Episode 10) – Drama – A journalist wants to start over and starts working in Alaska for the local Anchorage newspaper.
5th of April: the crossing (Season 1) – Drama/Family/Sports – The boys slowly grow up, on and off the court, as their father, a former professional basketball player, tries to adjust to a life after sports and a mother finally manages to pursue her own dreams.
5th of April: the good mothers (Season 1) – Crime/Drama – Three women born into the deadliest and richest families of the Italian mafia decide to team up with a fearless prosecutor to destroy the system from within.
April 5, 12, 19, 26: the great north (season 3 – episode 12-15) – Animation/Comedy – The adventures of a single father and his strange Alaskan family.
5th of April: Journey to the Center of the Earth (Season 1) – Adventure/Family/Fantasy – Diego dreams of turning his video game achievements into real life explorations.
April 12th: Renervations (Season 1) – Documentary – Hollywood star Jeremy Renner travels the world to help different communities by helping build all kinds of unique vehicles.
April 22: elephant secrets (Season 1) – Documentary/Adventure – Elephants have always been a source of wonder and mystery with their rich emotional lives and almost supernatural way of navigating the world.