TV Shows
Review Apple TV+ series 'Extrapolations' – SerieTotaal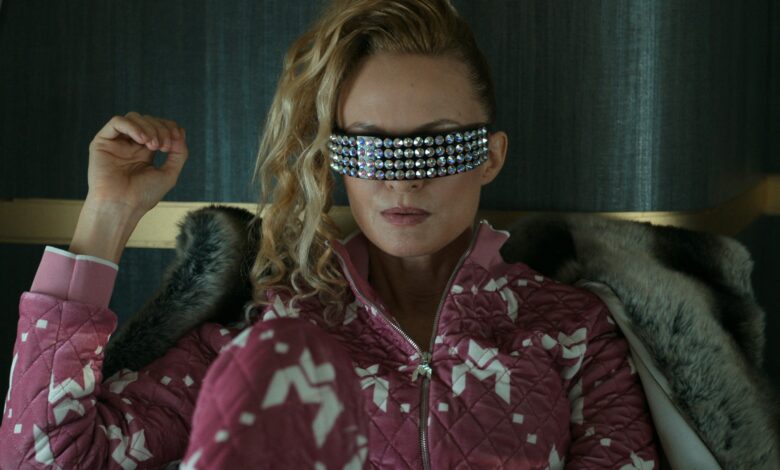 Undoubtedly the most important series to watch right now.
Director:
Scott Z. Burns, Michael Morris |
Cast:
Meryl Streep, Tobey Maguire, Marion Cotillard, Forest Whitaker, Diane Lane, Kit Harington, Keri Russell, Matthew Rhys, David Schwimmer, Heather Graham, Sienna Miller, Leslie Uggams, Judd Hirsh, ea |
Number of episodes:
8 |
Time to play:
46-58 minutes |
Year:
2023
Screenwriter Scott Z. Burns is known, among other things, for Contagion from 2011, the movie in which a virus originates in China and spreads from there, claiming many victims before the situation is under control. It wasn't an action movie, just an interesting drama on a realistic setting. Less than ten years later, this really happened with the coronavirus outbreak. So that man is familiar with the real dangers of the world. That's why extrapolations mandatory viewing, because it shows us how humanity will live for a long time with the idea that everything is fine.
Each episode shows a brief moment from a future year and how the people in it go about their daily lives. A woman gathers information about the last living whale and discovers that the company she works for lied about her intentions. A rabbi whose synagogue is about to flood receives help from a follower, but that help turns out to have consequences. And through the decades, the Alpha company keeps promising to create a better world, when it doesn't happen, yet its stock keeps rising in value.
extrapolations It is neither a documentary nor a sermon. It is literally what can await us and how we face it. Is the church in a layer of water? Well, then you only go to mass in your boots. This is what we are already doing: the forests are burning hotter than ever, more earthquakes, more hurricanes, sweltering summers, droughts, and everything is just the new normal right away. Scott Z. Burns shows the consequences of that attitude.
It does so in the form of a fictional series that takes climate change as its background, but foregrounds the characters and its own drama, although its issues are, of course, tied to the overall theme. The story begins in 2037 and ends in 2070. There is no main character, but several characters return. A common thread is the company Alpha, which simply stands for Meta (Facebook, Whatsapp, Instagram), which continues to develop the technology that people think they need, with a cheap and global price.
It is painful to see the dire circumstances in which people will live in the future and how they will go about their daily business. You want to shake these people up and tell them to act, until you realize that if people from 40 years ago saw us, they would say the exact same thing. "The most powerful fantasy is that comfort is free," says the Alpha boss. He's bad, but he's right.
In one episode, a girl continues to ask her father and the rabbi, "If God exists, why is he doing this? It would be a punishment of biblical proportions. What have we done?" The girl does not claim that she knows more, she is not accusing humanity as a whole, she is simply stating the facts and wondering why no one rebels. Greta Thunberg, the young activist who does just that and who, however, is labeled by many people as "that brat who lectures us."
The Scott Z. Burns name and a project like this naturally attracts an all-star cast, which automatically ensures that the acting is top-notch. Even the slightly younger Kit Harington does a great job, especially in the last episode where he looks like someone from the future who has had the most expensive plastic surgery but still subtly moves like a fit old man.
Apple TV+ isn't exactly the number one streaming service, so billions of people won't initially have access to this important but also great series. It's a shame, but with a bit of luck it will show up. extrapolations eventually on DVD. It's an important message told through an entertaining story, and it looks beautiful too. At least to the extent that a lost world can be called beautiful.
★★★★★
extrapolations can be seen on Apple TV+.