TV Shows
Review of the Disney+ series 'Kindred': "An adaptation of the bestseller of the same name"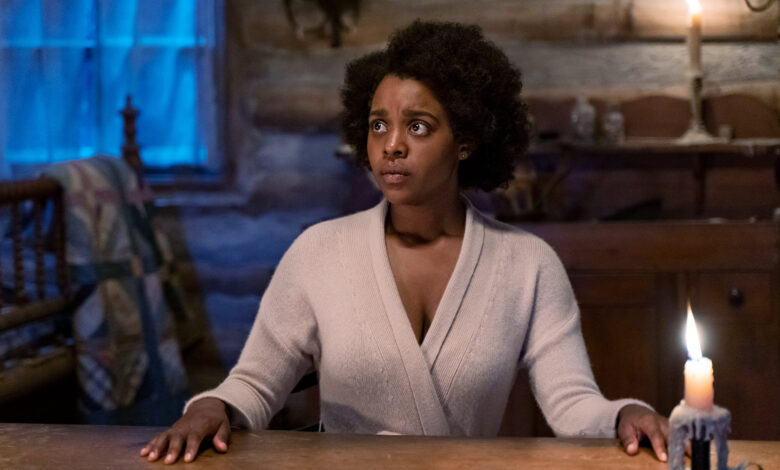 A stretched adaptation of the bestseller of the same name about a trip to a time when slavery still existed.
Director:
Mairzee Almas, Laura Belsey, Karen Gaviola, |
Cast:
Mallori Johnson (Dana James), Micah Stock (Kevin Franklin), Ryan Kwanten (Thomas Weylin), Gayle Rankin (Margaret Weylin), ea |
Number of episodes:
8 |
Time to play:
37-54 minutes |
Year:
2022
In 1979, acclaimed American science fiction author Octavia E. Butler wrote her novel Kindred, a story about a young African-American woman who travels back in time to secure her lineage. More than forty years later, this literary classic has been adapted into a television series that covers the first three chapters of the book in eight episodes. After debuting for the American audience on Hulu last December, the series can now be seen on Disney+ so that the Dutch viewer can also become familiar with it.
The series makes a number of notable adjustments to Butler's story, including the era in which the story takes place. Instead of the 1970s, the present is now 2016, which of course brings some cultural changes. Dana, the main character who inadvertently travels to the 19th century southern states of America, is now an aspiring television writer, her favorite series being Dynasty and instead of her husband, her partner Kevin is a new love she met on a dating app.
These changes bring the story into the 21st century and make it easier for audiences to identify with Dana and Kevin. Also, in a series about time travel, it's always good if the fictional present is somewhat similar to the real present, to avoid further confusion. On the other hand, it is a shame that so much emphasis is placed on the plots that take place in this present. If the structure of the book had been respected, then Relatives it could easily be an hour-and-a-half movie, rather than an eight-episode series.
Butler's book contained only one general story of interest, that of Dana and the Weylin family plantation owners, in which the protagonist had to ensure that the bloodline was not interrupted. Within this narrative there was room for critique of American history and exploration of the power relations of the time, including interracial relations and race as a social construction. In the series, a story is added in the present, in which Dana has to navigate between her reality and the people who think she is crazy.
Spending so much time with Dana's family and the nosy neighbors who are happy to butt in on her leaves less time to process the book's important social and political themes in the story. Everything that matters is anchored in the past and scenes from the present feel empty and unfounded.
Also, a wedge has developed between Dana's personality in the different timelines. In the present, her actions suggest that she is impulsive and dreamy, while in the past she appears energetic and courageous. Here she seems barely aware of the constant danger she finds herself in as a black woman on a plantation and even her white boyfriend knows how to maneuver through the balance of power better than she does. All this makes Dana an unlikely character and difficult to place in context.
Another point of criticism is how well the white landowners get along in this version. Tom Weylin, the plantation owner when Dana first travels back in time, is a hideous and violent man who likes to take his anger out on his wife, son, and slaves, but this image is diluted by giving it a background. tragic. Tom's son Rufus remains a child throughout the series, making it hard to see him as the villain he is in the book.
Relatives It hasn't been renewed for a second season, but if that were to happen, it would be best to leave the peripheral issues as they are. After all, there's enough potential to retell the story of American slavery without playing too much into its trauma and horror, something other narratives have already done enough of, paying more attention to social power dynamics and complex everyday existence. . enslaved people on plantations.
★★★☆☆
Relatives can be seen in Disney+.