TV Shows
Review of the Disney+ series 'The good mothers'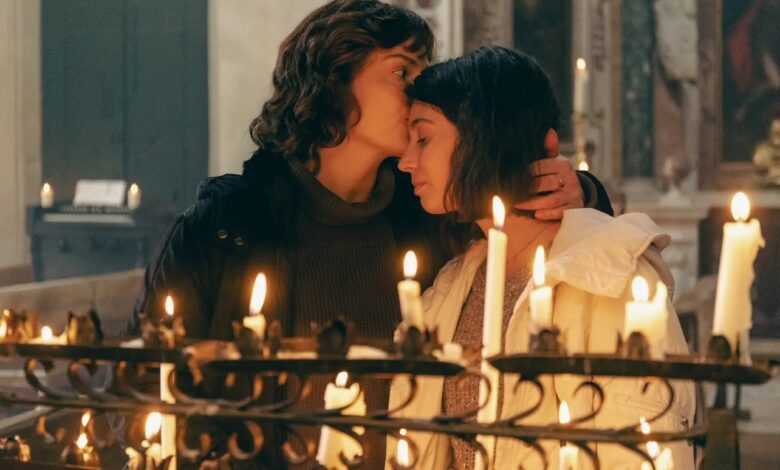 Penetrating story of three women trying to break free from their mafia families.
Director:
Elisa Amoruso, Julián Jarrold |
Cast:
Gaia Girace (Denise Cosco), Valentina Bellè (Giuseppina Pesce), Barbara Chiciarelli (Anna Colace), Simona Distefano (Concetta Cacciola), Francesco Colella (Carlo Cosco), Andrea Dodero (Carmine), Micaela Ramazzotti (Lea Garofalo), Andrea Riso (Henry), and in |
Episodes:
6 |
Time to play:
57-61 minutes |
Year:
2023
To this day, hundreds of mafia clans, divided into six groups, control large parts of towns and cities, especially in southern Italy. While the island of Sicily is mainly affected by La Cosa Nostra, the southern region of Calabria (at the tip of the Italian boot) has to deal mainly with 'Ndrangheta. What characterizes this last group are close family ties. Family is not chosen and is both a strength and a weakness.
In the moving British-Italian miniseries the good mothers three of those families are central. The axis within these families are strong women. All of them have a greater or lesser degree of knowledge and involvement in the criminal practices of their relatives. The activities, therefore, do not lie, ranging from arms trafficking to drug smuggling and from extortion to murder.
When is enough and women decide not to support or tolerate these inappropriate practices anymore? It soon becomes clear to almost eighteen year old Denise. She is separated from her father Carlo after Denise and her mother Lea went to court. After meeting her father in Milan, Lea soon disappears. Denise doesn't know who she can or can't trust anymore, but she plans to cure her father.
In Calabria, it is Giuseppina who plays a rather active role within her mafia family. Against will and thanks. While her husband is in jail, she dumps him on another man, bringing great shame to her family. Her best friend Concetta is part of another crime family, she has found a new love besides her imprisoned husband and has to endure the wrath and loose hands of her father and her brother.
the good mothers it is based on facts, although the creators have made some adjustments for dramatic effect. What is in line with reality is that the most important female characters really (have) existed. As the title suggests, motherhood or the bond with their mothers is the central motivation of these women.
Meanwhile, the prosecutor Anna Colace intends to use the women of the mafia families to bring the entire gang together. While Giuseppina and Concetta's families still have mutual connections, Denise's story is quite self-contained, though of course there are many parallels to her fellow sufferers in the south.
This six-part drama is full of bitter contradictions that mark the struggle of women. On the one hand, they feel the protection of a family that supports them while keeping them at bay, on the other hand, women experience great moments of solitude. His motives for cooperating with the prosecution's investigation also vary, only to have to completely change his attitude again under pressure.
Drama and suspense alternate at an ever-increasing pace. The emphasis is mainly on the situation of Giuseppina and her three children. As a result, Denise's story in particular sometimes keeps moving forward. Fueled by flashbacks to the time when she was still with her mother, this is also the story that you, as a viewer, can do your best. It becomes clear that she has trust issues when her father's helper approaches her.
the good mothers gives a heartbreaking image of women who are in danger of losing everything at any moment, from a family bond to their self-esteem. Certainties melt like snow in the sun, and the three women's power of survival is pitted against a prosecutor who, driven by unbridled ambition, precisely pursues her goal.
★★★★★
the good mothers can be seen in Disney+.