Movies
Salaar, Prabhas' upcoming film's first look is out: Take a look at the inside scoop with us!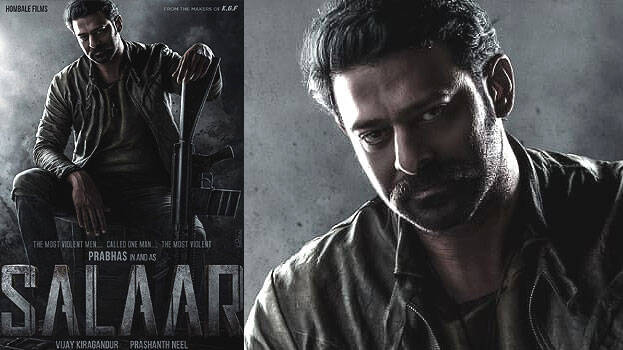 Salaar
An intimidating first look of the new film Salaar, featuring Prabhas is out. It is official now Bahubalians stand by for a daunting Prabhas on screen. Salaar is the upcoming film of Prabhas, a glorified actor after his blockbuster hit, Bahubali. The film is directed by Prashanth Neel, director of the famous movie KGF.
Initially, there were rumors regarding the collaboration between Prabhas and Prashanth Neel after the director met the actor in Hyderabad to narrate the story. With the release of the first look of the film Salaar, it has now become official about Prashanth Neel's and Prabhas' new film.
SALAAR – Official Trailer | Prabhas | Prashanth Neel | Hombale Films
Salaar first look
The fans can expect the movie anytime in 2021. The first look of the movie Salaar was shared on Twitter with the tweet, "THE MOST VIOLENT MEN… CALLED ONE MAN… THE MOST VIOLENT!! Revealing their new upcoming Indian Film, which is a funfilled Action Saga."
The movie will release in Kannada, Hindi, Tamil, Telugu, and Malayalam as this movie is released as an Indian film. The remaining cast and crew of the movie are unknown.
Prabhas' upcoming movies
Prabhas also has a line-up of big-budget movies ad he is currently shooting for the film, Radhe Shyam. Adipurush, a mythological drama features Prabhas heading the cast. Hombale films also shared their post before the announcement, commenting, "Dear Audience, you always loved our cinema more than us. Prabhas' other projects include Radhe Shyam, a romantic movie, and a collab with Nag Ashwin. AdiPurush is a 3D mythological drama directed by Om Kaur, will be screened on August 11, 2022.
Prashanth Neel maker of the supernova, KGF made his debut in the Kannada film industry with his film Ugramm. After the big hit of KGF chapter 1, KGF Chapter 2 is going to make a comeback along with Bollywood stars Sanjay Dutt and Raveena Tandon.