TV Shows
'Squid Game' Season 2 Release Date: Renewed or Cancelled?
Gganbu!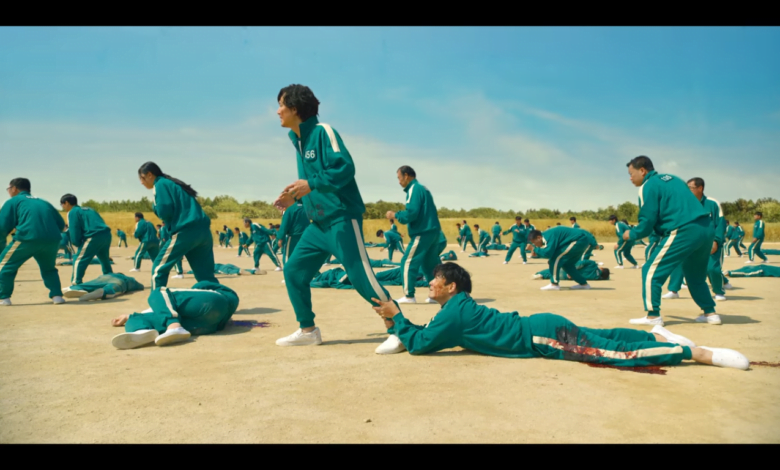 Squid Game has become one of the Netflix's most successful originals ever. It is a South Korean survival drama series which has taken the world by storm. In a review for The Guardian, writer Henry Wong said "It's blood-splattered child's play – a kind of Takeshi's Castle with fatalities, or Saw with stylish shell suits". Considering success of first season, Netflix must renew it for another season. But we're still waiting on any official news from Netflix.

Written and Directed by Hwang Dong-hyuk, Squid Game is a masterpiece of 2021.
Squid Game Season 2 Release Date
Squid Game was released worldwide on September 17,2021.The series became the first Korean Drama to destroy Netflix's top 10 weekly most-watched TV Shows by maintaining first position throughout. Including United States and United Kingdom, it reached No.1 in 98 countries. This much popularity, Netflix will most likely release the next season by end of next year. It's not official yet, but anticipation for Squid Game Season 2 is high among all age groups.
What to expect in Squid Game Season 2?
There are lots of unanswered questions. Biggest one is, how Gi-Hon will stop the games. After winning the game, Gi-Hon was on the road to recovery to forget all the horror he faced. On his way to the station, he witnessed the same games salesman who had recruited him, attempt to recruit a new potential games candidate.
He couldn't confront the game recruiter, but he was able to take the card away from the new candidate. Frontman warns Gi-Hon and threatened him to board the plane quietly. Refusing to board his plane that would take him to see his daughter, Gi-Hon instead leaves, heavily insinuating that he is out for revenge against those responsible.
Gi-Hon has the money, and the motivation of revenge to get back at those responsible for the games. Technically, Gi-Hon is not the only survivor, as there have been previous winners of the games going back a few decades. If he can find any like-minded victims, together they may be able to pool their money and find a way to infiltrate where the games take place.
What happen in Squid Game Season 1?
Squid Game is a story of a group of 456 people who are invited to risk their lives in a survival game with a $38.7 million prize. Heavily in debt, on the verge of killing themselves, all 456 people were desperate for money. Total of 6 games were played to identify the winner. Everyone is numbered from 1 to 456. Main character of this series, Gi-Hon is given 456th number.
After first game, 'Red light, green light' everyone got serious. Less than 50% left after 2 two games. Plot twist comes when a police office infiltrates the games and reveals the identity of frontman (the show host). Frontman turned out to be the winner of the same show and his own brother. After all the games, Gi-Hon comes out to be the winner while all the other 455 player eliminated. Wait! another plot twist coming. The 1st player is actually the organizer of this whole game. In the end, Gi-Hon with all the money in his hand wants to end these games.