TV Shows
The popular science fiction series 'Orphan Black' celebrates its 10th anniversary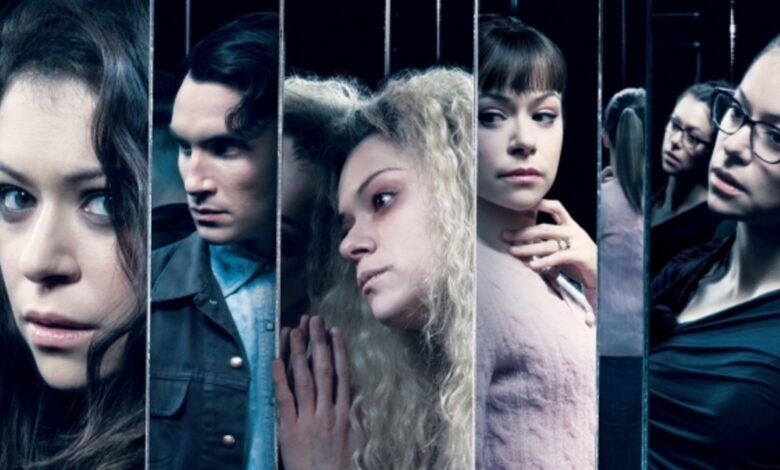 Sarah Manning's adventure begins on a platform when she sees herself jumping in front of a train. The adventure of cloning Orphan Black started ten years ago.
clone club
Ten years ago, Sarah (Tatiana Maslany) learned that there were identical versions of her walking around. She soon met the housewife Alison, the student Cosima, Helena, Rachel Duncan and many more.
In five seasons, Sarah, assisted by her adoptive brother Felix (Jordan Gavaris), Detective Art Bell (Kevin Hanchard), adoptive mother Siobhan Sadler (Maria Doyle Kennedy), and her sisters must solve the enigmas surrounding her existence.
where it all started
Orphan Black it begins at a train station where Sarah Manning sees a young woman walking past an oncoming train at a train station.
A con artist by necessity, Sarah sees her opportunity and is literally and figuratively immersed in the life of this unknown woman who is so much like her.
Sarah and Elena
In the first season we meet Helena. A clone bent on killing "impure" versions of himself.
An incomprehensible attraction unites the two women and slowly but surely Helena also becomes part of the 'Club of Clones'.
dance party
In a series that is usually dark and in which characters are regularly in mortal danger, sometimes it's nice to relax.
A legendary scene is therefore the 'Clone Club' dance party at the end of the fourth season.
The pen
Rachel Duncan has been a formidable opponent of the Clone Club since its inception. Although Rachel is also a clone, Rachel works at the company doing the experiments.
In the battle for the DNA of Kira, Sarah's daughter, both Rachel and Sarah are reckless. And that leads to this scene.
donnie hendrix
Alison Hendrix is ​​an ordinary woman who initially wants nothing to do with the clones and her sisters.
However, as the series progresses, she and her husband Donnie keep getting into trouble. Like the time Donnie got fed up.
The death of Mrs. S.
Siobhan Sadler has always been on Sarah's side. As a foster mother, she took it upon herself to protect her foster daughter and her son Felix from everything.
Even if it kills her, as it ultimately did in this heartbreaking scene in season five.
The Death of Mrs S Siobhan Orphan Black 5×08 season 5 episode 8 pic.twitter.com/N4SVILN5w7

— _amantedelcine_ media ???? (@filmsbywidow) August 11, 2021
helena's baby
Fertility is in Orphan Black been an important piece of information for seasons. Why can Sarah and Helena have children and their 'sestras' can't?
In this emotional scene, Helena's wish finally comes true in the Orphan Black finale.
I'm crying. This is the best scene of Orphan Black. So heartbreaking and beautiful. The parallels of S with Sarah and Sarah with Helena pic.twitter.com/mZhHma5hvj

— liz (@suspirixrum) August 13, 2017
Felix "Fee" Dawkins
Due to the adventures of his adoptive sister and her clones, the artist Felix, "Fairy" to his sister, sometimes gets into trouble.
Her life regularly has to give way to the lives of her sisters. That's why Félix deserved the opening of his art exhibition in the fifth season.
Gather us, Sarah
Sarah Manning quickly becomes the unofficial leader of the 'Clone Club' after Beth's death in the first episode of the first season.
But all that responsibility becomes too much for Sarah at a certain point. And then the way out Beth chose looks pretty tempting.
The night Beth died
Beth and Sarah have been connected since the first episode.
in the episode The night Beth diedIn the season four finale, Sarah discovers the secret that pushed Beth to her limits.
Orphan Black it was a phenomenon for five seasons. All those clones played by Tatiana Maslany looked like real characters.
A spin-off of the series is slated for release later this year, titled Orphan Black: Echoes. Krysten Ritter (Jessica Jones) will play the main role.
It will be available on AMC and AMC+ later this year. It is not yet known for sure when the spin-off will be able to be seen in the Netherlands.
As soon as there is news, we will of course let you know here.