Movies
The Razzies are criticized for nominating a girl for worst actress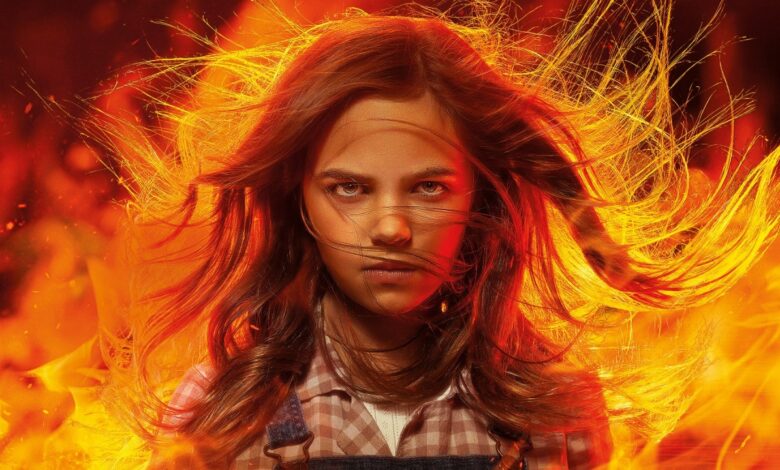 The Golden Raspberry Awards, or Razzies, were created in 1981 to ridicule Hollywood's favorite pastime of handing out awards to oneself. But many critics no longer like giving awards for worst picture or worst actor. Especially now that a 12-year-old girl has been nominated for worst actress.
Yesterday the nominations for the Razzies were announced. Ryan Kiera Armstrong, 11, has been nominated for the worst actress category for the movie Firestarter. Since the announcement, Twitter has been in turmoil, with many users calling on the Razzie organization to withdraw the nomination.
"The Razzies have fallen to a new low by nominating an 11-year-old girl. If you insist on ridiculing people's hard work, at least target the adults." Says a Twitter user.
The Razzies have fallen to a new low by nominating an eleven year old girl, whose performance I really liked.

If you're going to continue to denigrate people's hard work, which you shouldn't, at least target adults.

— Joe Russo (@joerussotweets) January 23, 2023
"Razzies are always bad, but nominating a child is wrong. Why put a child at risk of being bullied?" says another user.
Razzies are mean and classless already, but nominating a child is just plain repulsive and wrong. Why put a child at risk of further bullying or worse? be better

— Julian Hilliard (@_JulianHilliard) January 23, 2023
It's not the first time a kid has been nominated for a Razzie. Jake Lloyd was nominated for his role as Anakin Skywalker in Star Wars: The Phantom Menace. She even eventually retired from acting because of all the bullying, and the Razzie nomination will no doubt have contributed to that.
Last year there was also controversy when Bruce Willis was nominated 8 times in the worst picture category along with Bruce Willis. The nominations were announced a day before it became clear that the actor is seriously ill.
The organization eventually withdrew the nominations, but only after Willis's family requested it.
Again, an appeal is made to the organization of the Razzies to withdraw the child star's nomination for worst actress.
I just found out that the Razzies nominated an 11-year-old girl. And I thought she couldn't hate that organization of sarcastic assholes anymore.

— Brian Tallerico (@Brian_Tallerico) January 23, 2023
That is really vile of them. Fuck the Razzies, now and forever. https://t.co/o3V0YZ5elL

–Eric Goldman (@TheEricGoldman) January 23, 2023
The Razzies could be funny if they did things like 'Biggest Oscar Hook' and 'Most Egregious Use of Lens Style' and not things like nominating a KID.

–Kimberley Elizabeth (@kimmikillzombie) January 24, 2023
He @RazzieAwards nominated an 11-year-old girl for worst supporting actress, but that's just kidding, it's not like the Razzies have a history of hurting child actors by publicly shaming th– pic.twitter.com/VG8NSIqwsa

–Kyle F Andrews (@kylefandrews) January 23, 2023