Movies
Top 10 Thai Movies, From Bad Genius to Hello Stranger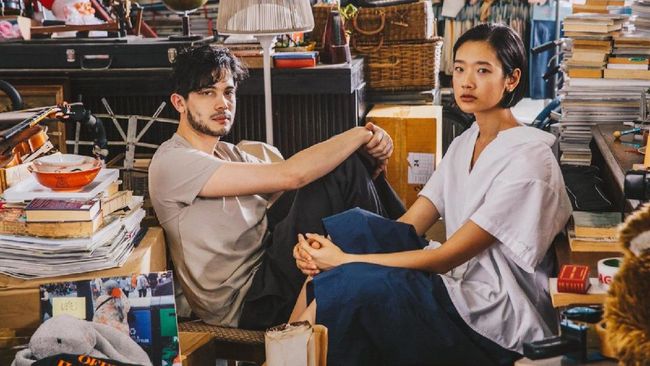 Indonesians are certainly familiar with films from Thailand. Moreover, there are a number film thailand the best that is no less brilliant than films from other countries.
Generally, the Indonesian public likes Thai films because they have interesting and exciting stories. Especially Thai films about comedy and horror.
Also, the stories offered sometimes bear similarities to what often happens in Indonesian society. It is clear that Thailand is an allied country of Indonesia in the Southeast Asia region, so there are similarities in culture and customs.
On top of all this, several Thai films also have impeccable cinematography, both from camera angles and portrayal of nuances through color correction interesting.
Here are 10 Thai films to watch as a guide to the workings of the film industry in the Land of the White Elephants.
1. Rascal (2020)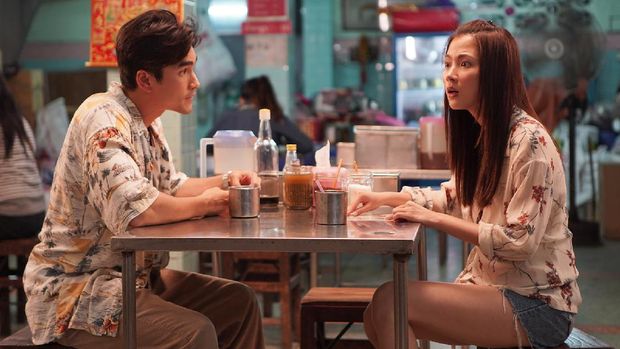 The best Thai films, one of which is The Con-Heartist (Photo: Jor Kwang Films)
The Con-Heartist tells the story of Ina (Baifern Pimchanok) who is scammed by her ex-boyfriend Petch (Bank Titi Mahayotaruk) and owes money to the bank.
Ina also inevitably saves money and actively raises money to pay off her debts. One day, he was almost deceived again by another person, namely the Tower (Nadech Kugimiya).
When she woke up, Ina threatened to report the Tower to the police. However, Tower pleaded until, finally, Ina had a plan for Tower to help her trick Petch and raise the money.
2. Happy Old Year (2019)
This Thai Netflix movie tells the story of Jin (Chutimon Chuencharoensukyin) who wants to have a private office while rearranging his house filled with his late father's memorabilia.
Jin also plans to sell, return and recycle items. While cleaning, he found items from his ex, Aim (Sunny Suwanmetanon), which later created many memories between them.
The film, once representing the Thai film industry at the Oscars, received a 7.2 rating on IMDb.
3. Friend Zone (2019)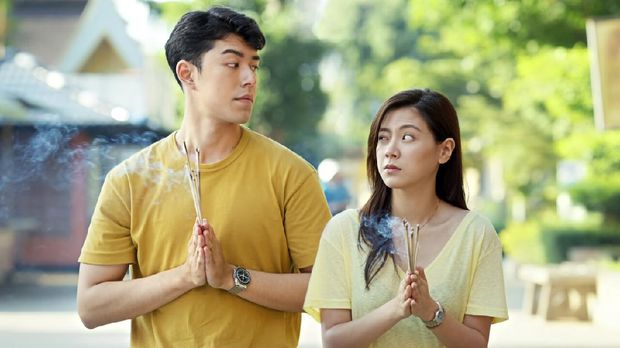 The best Thai movies, one of which is Friend Zone (Photo: Netflix)
The next best Thai movie is Friends Zone which is streaming on Netflix. As the title suggests, this movie tells the story of Palm (Naphat Siangseombun) who is trapped in the pseudonymous friend zone. friend zone with Gink (Baifern Pimchanok).
They were both friends from high school until they made their careers. However, Palm has always had feelings for Gink.
In fact, Palm is always next to Gink, and vice versa. However, they fear that a romantic relationship will ruin their friendship for now. IMDb gives this film a rating of 7.2.
4. Bad Genius (2017)
One of the best Thai Netflix movies is Bad Genius with a 7.6 rating on IMDb. This film also received a number of awards in Thailand and beyond.
Bad Genius tells a story inspired by the true story of high school students in Thailand who tried to hack the security system to control the international STIC exam, also known as the US university entrance exam.
At first, Lynn (Chutimon Chuencharoensukiing) only wanted to make money by selling her school's test answer keys. However, his "criminal career" continued until the entrance exams.
5. Teacher's Diary (2014)
A Teacher's Diary tells the story of Ann (Layla Bunyasak) who becomes a teacher at a school. Ann likes to write down different things that happened to her in her diary.
But one day Ann gets an assignment to teach at another school and leaves her diary. After Ann left, Song (Sukrit Visetkaev) came instead of the teacher and found Ann's diary.
Song reads all of Ann's stories in the book, then falls in love and tries to find Ann. This movie has a 7.8 rating on IMDb.
6. P Mac (2013)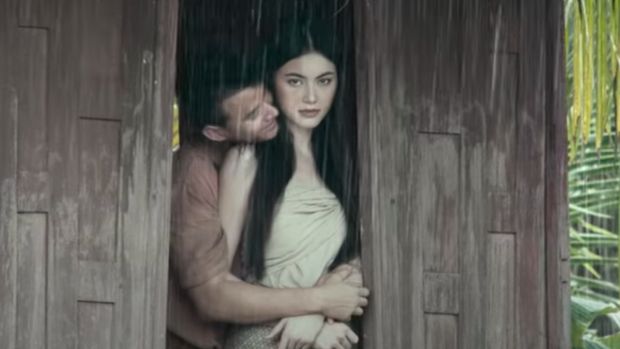 The best Thai films, one of which is P Mak (Photo: Screenshot via Youtube GTHchannel)
Pi Mak is a Thai horror film that elevates the legend of Mae Nak Phra Khanong, popular in the Land of the White Elephants. This movie has a 7.2 rating on IMDb.
This legend tells of Mac (Mario Maurer) going to war when Thailand is in conflict with a neighboring country in the 19th century.
Mac leaves his wife Nak (Davika Horn), who is pregnant for a long time. One day, a tragic incident struck Nack. The same is with the child, who was named Dang. But the people around don't know anyone.
A few months later, Mac returned home and invited his friends to stay at his house and introduced him to Nack.
One of his friends, Shin (Vivat Kongrasri), suspects that Nak is the embodiment of a ghost because he finds strange things. Shin and his friends try to tell Mac about this.
7. Little thing called love (2010)
Who doesn't know a Little thing called Love? Rated 7.6 by IMDb, this funny romantic Thai film was one of the most popular Thai films of its time.
A Little Thing Called Love tells the story of Nam (Baifern Fimchanok), an ordinary teenage girl who takes a liking to Sean (Mario Maurer), a popular boy at school.
At first, Nam felt worse because Sean had a lot of fans, but he still tried to get Sean's attention. Apparently, Sean also has feelings for Us.
8 Hello Stranger (2010)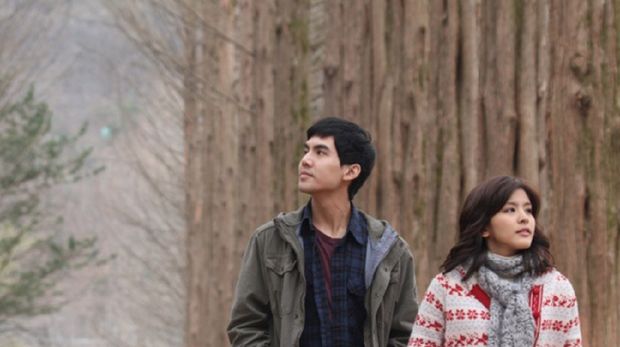 Best Thai movies, one of which is Hello Stranger (Photo: Jorkwang Films Co via Imdb)
Apart from "A Little Thing Called Love", a Thai film that may be familiar to Indonesian audiences is called "Hello Stranger". Rated 7.5 on IMDb, this movie tells the story of Dang (Chantavit Dhanasevi) and May (Nuengtida Sofon) meeting in South Korea.
At first, they vacationed separately, Dang with a tour group, and Mei traveled alone. However, his entourage abandoned Dang and he ended up following Mei. Then they fall in love with each other.
9. Billionaire (2011)
Billionaire brings up the biography of Top Ittipat (Pachara Chirathiwat), a young entrepreneur from Thailand. At first, Top was a teenager who loved to play game online.
Once upon a time, Top managed to earn a considerable amount of money by selling rare game chips. This success encouraged him to build another business, although it had its ups and downs.
In fact, to be separated from his family due to debt. But in the end, a seaweed snack business called Tao Kae Noi managed to succeed. This movie has a 7.7 rating on IMDb.
10. Siam Love (2007)
"Love for Siam" has a rating of 7.7 on IMDb. This best Thai movie tells the love story between people of the same sex.
At first, Tong (Mario Maurer) and Myu (Witwisit Hiranyawongkul) were childhood friends. However, they broke up and met again as adults. After that, they realized that their feelings for each other were not just friendly.
These are the ten best Thai films. Happy viewing.