Movies
'Avatar 2' is critically acclaimed: a stunning cinematic experience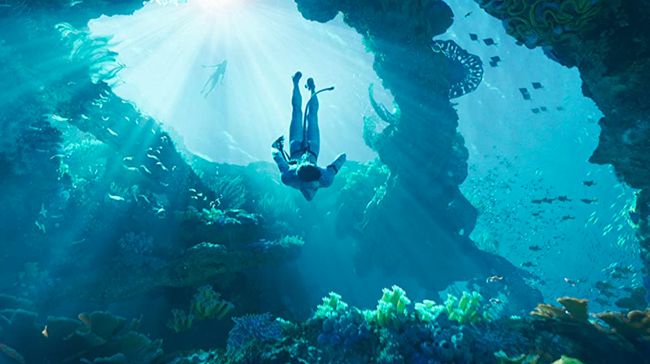 Avatar: The Way of Water considered a success, meeting the expectations of critics who were looking forward to the stunning visual enjoyment of Na'vi and Pandora.
On the aggregator page Rotten Tomatoes, accessed on Wednesday (14/12), Avatar 2 received an 83 percent tomatometer score. This achievement was achieved thanks to 135 reviews from film critics from various international media.
Much of the critical praise is focused on the visual quality and CGI effects presented in the new chapter of Jake Sully's (Sam Worthington) life with the Na'vi Nation.
One of them is in Richard Whittaker's review of the Austin Chronicle on Tuesday (December 13). According to him, James Cameron managed to put Pandora's magic into a spectacle with stunning visuals.
"Avatar: The Path of Water" goes from pure magic to something truly amazing," Whittaker wrote.
Praise for the cinematography of Avatar: The Way of Water was also expressed by Lindsey Bahr, a film critic at the Associated Press. Bar believes that Avatar 2 succeeded in delivering an extraordinary film viewing experience.
"James Cameron's sequel is a truly captivating cinematic experience that will make you soar," Lindsey Bahr wrote in a review posted on Tuesday (13/12).
James Cameron also did not escape the praise and appreciation of critics. In various interviews, Cameron often talks about the various sacrifices and efforts made over the years to make this sequel a reality.
The 13-year wait since the release of Avatar (2009) has finally paid off thanks to Cameron's total dedication in developing the Pandora universe. This was stated by David Rooney in a review published in The Hollywood Reporter.
"In the end, it was Cameron's sincere belief in the fantasy world he created that made him unforgettable," David Rooney said in a review published on Tuesday (13/12).
In addition, a number of critics have concluded that Avatar: The Way of Water is a film that deserves to be seen on the big screen.
In his review, CNN's Brian Lowry explained that the art and sophistication of the visuals in Avatar 2 successfully "demanded" moviegoers to watch it in theaters.
Eric Francisco also said the same thing, namely: "Avatar: The Path of Water" optimally displays the various elements of the film so that they are worthy of viewing on the cinema screen.
""James Cameron hits the spot again with Avatar: The Way of the Water, a cutting-edge achievement that sparks curiosity and demands to be seen by everyone who loves watching movies in theaters," said CNN's Brian Lowry.
"It takes the biggest screen you can find to completely absorb the film's most powerful elements," wrote Eric Francisco of Inverse.
Follow us on Twitch.