Movies
Jackie Chan's Rush Hour 4 is under discussion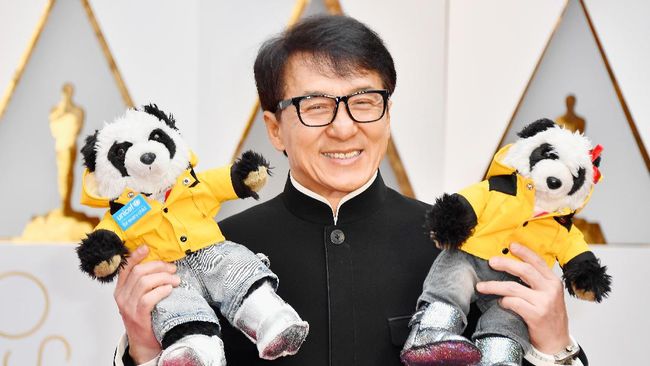 Jackie Chan revealed that he is in talks to work on Rush hour 4, the latest sequel to her iconic film with Chris Tucker.
While attending the Red Sea International Film Festival in Jeddah, Saudi Arabia, Jackie Chan said he would meet the film's director shortly. However, he did not name the director of the fourth film.
"Now we're talking about Rush Hour 4," Jackie Chan said at the Red Sea International Film Festival some time ago.
Along with Chris Tucker, Jackie Chan starred in three Rush Hour films between 1998 and 2007. All three films were directed by Brett Ratner.
However, the director has not made films since 2014 after he was accused of sexual harassment. The allegations led to the termination of his contract with Warner Bros.
Rush Hour is about a detective inspector from Hong Kong named Lee. He teamed up with an LAPD cop named Carter who talks a lot.
The two must work together to investigate a series of international crimes.
At the start of its broadcast, the first "Rush Hour" managed to generate US$244 million at the worldwide box office and opened up opportunities for Jackie Chan to become a Hollywood action actor.
Referring to this experience, Jackie Chan recalled his past memories when he wanted to pin his hopes on going to Hollywood. Mainly because he always gets "boring" roles.
"I tried to go to Hollywood many times, but after that I insisted on not caring about Hollywood anymore, because my English was bad, it was not my culture, they would not like such actions," the actor recalled. actor from Hong Kong.
When Jackie Chan received the script for an East Asian detective in America, he had his doubts. In fact, he didn't want to play Rush Hour.
After being convinced by his manager, this last chance was finally the turning point in his acting career.
"My manager came in and said, 'Here's a script called Rush Hour. Then I said no, "Hong Kong police? No, I won't accept it," he said, mimicking his conversation at the time.
"Then he said, 'Jackie, why don't you try one last time?' I said, "OK, this is the last one," the 68-year-old actor continued.
In fact, "Rush Hour" made a profit of US$70 million during its opening weekend. At the time, Jackie Chan admitted that he did not understand how big the success of the film was.
"For myself, I don't know how big 70 million is. I don't understand box office," Jackie Chan explained.
"I just know it was a success. And then they did the second and third parts, "he added.