Movies
KSI Review: In Real Life [Prime Video]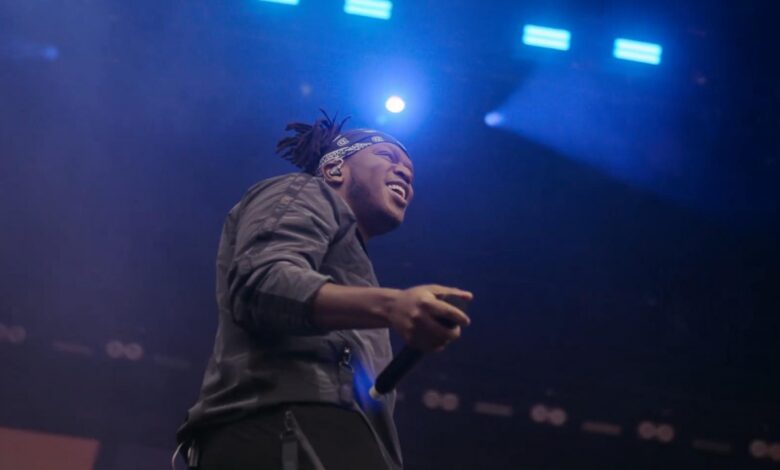 Director: Wes Polit | Cast: JJ Olatunji, Deji Olatunji, Jide Olatunji, Yinka Olatunji, ea | Time to play: 93 minutes | Year: 2023
In the first three minutes of the documentary KSI: in real life JJ Olatunji's life story unfolds at lightning speeds. Under the pseudonym KSI, he began making videos at a young age that became huge hits on YouTube. Today, KSI is a worldwide phenomenon, releasing music and appearing in the boxing ring as well as his work on YouTube. The KSI alter ego flourishes, but JJ, the man behind the mask, has a difficult relationship with his family and their relationship breaks up.
KSI: in real life It mainly tells the story of JJ. Although KSI's fame and money are shown, the relationship between JJ and the people around him is the common thread. This makes the documentary very personal. At first, JJ tells the cameraman that he thinks people will see a completely different side of him in this documentary than in the internet videos of him. He keeps his word, because KSI: in real life is surprisingly open, calm and emotional and therefore different from KSI's loud and provocative YouTube channel.
That personal approach is brave, but with that the documentary tends towards the unbearable. KSI is the international celebrity with money and fame, but JJ is just a normal person with normal problems. KSI: in real life it feels like a documentary about your neighbor instead of an international celebrity. It almost feels like what you see on the screen is not meant to be seen.
KSI: in real life is the account of a year in the life of JJ. Cameraman Wes films what JJ is doing and occasionally makes an offhand comment or asks JJ a question in response to what is happening around him. Because of this, most of what JJ says doesn't come from the usual interviews, but from something that feels more like an actual conversation. This natural way of interviewing provides more spontaneous and candid responses than you get in traditional interviews.
One downside to this is that it feels like we as viewers are eavesdropping on a conversation between two friends, which only adds to the awkwardness of watching this documentary. When people are being interviewed, they look at Wes, who is usually slightly to the left or right of the camera. The camera (and thus the viewer) is ignored, so to speak, which makes him feel even more like we're secretly there.
The camera is not only ignored in the interviews, but also in the rest of the documentary. Where in many other documentaries the protagonist often tells the camera where he is and what he is doing at the start of a new scene, KSI: in real life that information with a few words of yellow text on a black background. That method would be very welcome in any other documentary because enough direction is already told to the camera, but here it only reinforces the uncomfortable feeling.
The points mentioned attest to the will to make this documentary unique and that effort is certainly commendable. The creators have done their best to best tell what could not yet be seen on the Internet and they have succeeded, especially in terms of pacing and editing. A documentary from this team with a less human theme would have been fantastic. unfortunately it is KSI: in real life not that.
KSI: in real life can be seen in first video.