Movies
Recensie Sergio Leone – The Italian who invented America [SkyShowtime]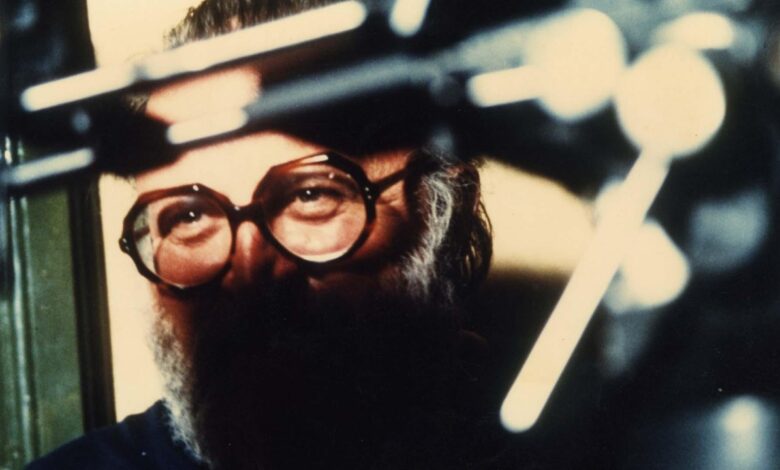 Director: Francisco Zippel | Time to play: 102 minutes | Year: 2022
Cinema is primarily visual, a series of images. If a certain type of shot immediately makes people think of a certain filmmaker, then it has really made a deep impression on the world of cinema. An extreme close-up of the actor's eyes during an intense moment; it's been used across genres for decades, but it's also primarily the hallmark of one man: director Sergio Leone. This documentary about him shows how he left his mark on the film medium forever.
In Sergio Leone – The Italian who invented America the story and work of Sergio Leone is told, by people who have worked with him and others who know the great effect that Leone's films have had on the evolution of cinema. Naturally, his usual composer Ennio Morricone will speak, but also Spielberg, Scorsese, Tarantino and De Niro.
Filmmaker Francesco Zippel handled the documentary well. It begins with the background of Leone (the son of two Italian film actors, whose husband later also became a director), so his own words can easily be accepted as true: he was born and raised in film. That foundation is laid in a few minutes, and from there, the story continues chronologically through the movies Leone has made.
van a fistful of dollars until once upon a time in america It talks about what happened during its production, but also about how perfect or groundbreaking a certain element was. Wonderful and surprising anecdotes, like Clint Eastwood initially not feeling like shooting in Italy with an unknown director, or how a miscommunication blew up a specially constructed bridge before the cameras rolled.
In addition to the names mentioned above, more well-known filmmakers will be interviewed. The set of his words sums up Leone's influence beautifully, explaining the power of his work. Steven Spielberg, for example, is a reliable source, because even though he approached it differently, he's also a man who has naturally mastered the art of visual storytelling.
Tarantino is perhaps the most annoying speaker, due to his over-the-top style of storytelling and how he ultimately traces everything back to himself. Even after the credits, there is another anecdote about what was said on the set of one of his movies that applies to Leone. But also the actress Jennifer Connelly (Top Gun: Maverick, Labyrinth) passes by, because she made her acting debut as an eleven-year-old girl in Leone's latest film. She tears up when she talks about how nice the man was.
That is a thinner thread running through this documentary. Little is said about Leone's private life. His three children talk, but the situation at home seemed fine. In addition, it is especially clear that Leone was very pleasant to work with, despite his strict appearance. He had room for other people's ideas, but also for a solid vision (which others soon trusted).
Sergio Leone – The Italian who invented America is an informative and entertaining documentary. It may seem somewhat one-sided since there is no one who badmouths him. But he seems to have been a good man, so there is little to gossip about. In addition, the film invites you to (re) see his work, which in the case of Sergio Leone by definition is not a disaster, but now you can enjoy even more with the knowledge learned here.
Sergio Leone – The Italian who invented America can be seen in SkyShowtime.
Interested in writing reviews about movies and series? We are looking for
editors
.