TV Shows
Review Apple TV+-series 'Boom! Boom! The world against Boris Becker'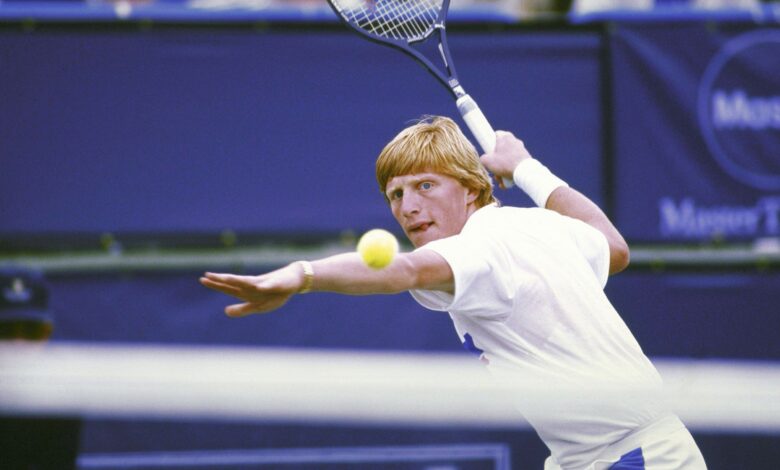 A missed opportunity for a deep and focused documentary on the decline of a tennis hero.
Director:
Alex Gibbney |
Cast:
Boris Becker, John McEnroe, Björn Borg, ea |
Episodes:
2 |
Time to play:
110-114 minutes |
Year:
2023
In the 1980s and 1990s, Boris Becker was one of the best tennis players in the world. In 2022 he ended up behind bars in London for tax evasion, the same city where he celebrated his greatest success on the hallowed turf of Wimbledon. Boom! Boom! The world against Boris Becker tells in an unfortunately somewhat exaggerated and superficial way how a world famous elite athlete was declared persona non grata at a later age.
When documentary filmmaker Alex Gibney wraps up his landmark interviews with Becker in April 2022, there are still three days to go before a decisive court verdict. In front of the camera sits a devastated man, who actually already feels what happened next: after eight months in captivity, the German had to leave the country where he had lived since 2012 at the end of last year. "I don't want to cry, I don't want to complain, but this is hard," Becker licks his wounds.
In the Wimbledon hall of champions there is a quote on the wall: "If you can meet triumph and disaster and treat those two impostors the same." Since he won his first Wimbledon title at the age of eighteen, Becker has been a toy of the sports and gossip media. The greatest (sports) heroes don't seem to be able to rise to the top under a magnifying glass like this without falling off their pedestal later. The biggest setbacks also followed for Becker after his triumphant parade. The world against Boris Becker explains in two episodes how he came to this. The predictable titles: Triumph in Disaster.
Disaster It begins in 1991, when the tennis player considers turning his back on his sport despite a successful stage. The example of his illustrious predecessor Björn Borg haunts his mind, who walked off the field after losing a US Open final (1981) and never looked back (see the highly dramatized but gripping Borg vs. McEnroe of 2018). Ultimately, Becker continued on for a few more years. The real trouble only started when he kept spending money after his sports career that he no longer had.
With the cooperation of Borg, John McEnroe and (most notably) Becker, Gibney had everything for an in-depth documentary, but due to a series of choices The world against Boris Becker It turned out to be a disappointingly superficial whole. This is mainly due to Becker himself, who often made himself known to the opponents and the referee during important matches, and was well aware of his play with the camera, his opponent and the audience. A good example is the strong cough with which he managed to break McEnroe and others at decisive moments.
Becker had his conversations with Gibney (known from numerous documentaries, including Enron: the smartest guys in the room in fully under control) to reflect more critically on his behavior and the decisions he made, but the cough only leads to a quiet smile (and a bit of pain with McEnroe). When it comes to Becker's tax evasion, the German lacks a sense of reality and even tends towards sentimental victimization.
Even more important than this lack of reflectivity is the way Gibney has arranged the material. The interviews with Becker, filmed in 2019 and the 'month of truth' in 2022, are the core of the documentary, but too often the filmmaker maneuvers in nervous and skilful montage between archive footage and comments from, respectfully, characters. secondary. , which divert attention from Becker's own statements. Most disturbing is the music added during several tennis sessions, turning some archive footage of the match into a Western climax that Sergio Leone would (not) be jealous of.
"See rivals as if they were characters from a movie", someone hits the nail on the head about Becker, and the absolute protagonist is the extenista herself. She does The world against Boris Becker in an intriguing but incomplete flashback to the ups and downs of a man who doomed himself to both. Look past that and this documentary mostly feels like a missed opportunity: no one envy a man who, at his breaking point, doesn't take a closer look in the mirror.
Boom! Boom! The world against Boris Becker can be seen in AppleTV+.
★★☆☆☆