TV Shows
Review of the Apple TV+ series 'Dear Edward'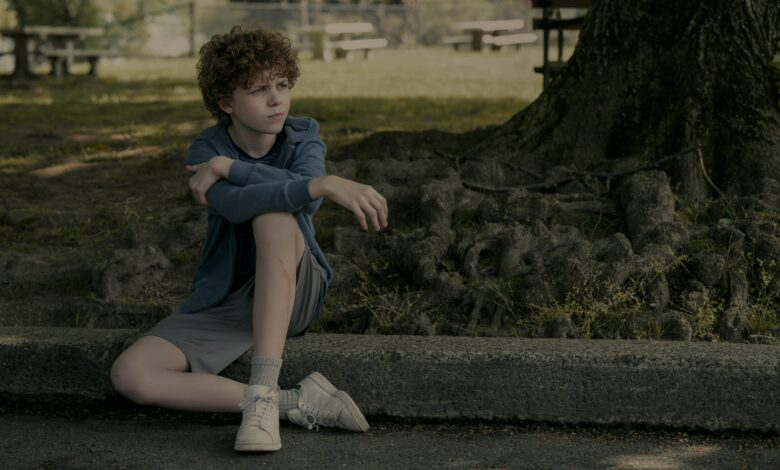 Worthy drama about the surviving relatives who have to change course after their loss.
Director:
David Boyd, Allison Liddi-Brown, Jaffar Mahmood and others
Cast:
Connie Britton (Dee Dee), Taylor Schilling (Lacey), Colin O'Brien (Edward), Carter Hudson (John), Anna Uzele (Adriana), ea |
Number of episodes:
10 |
Time to play:
48-56 minutes |
Year:
2023
Thanks to the possibilities offered by modern special effects, movies and series can show a real plane crash. In Final destination It was watching a plane start to fall apart terribly, with everything shaking and vibrating. But dear edward it achieves something that is very special: transmitting how a person can feel when they are in a crashing plane. The first episode is quite an intense experience, but so beautiful.
A passenger plane crashes somewhere in the United States. No one survives, except for a twelve-year-old boy, Edward. That means there are hundreds of people who have lost someone in one fell swoop: a partner, a family member, a friend. A few people come together in a grief therapy group in New York and their lives begin to change at that moment. Meanwhile, Edward tries to figure out how life goes on without his brother by his side, his best friend with whom he shares everything.
dear edward is the movie adaptation of a book that most readers rave about. It is a drama that has been thought of. Several characters are forced to take a certain path due to the death of an acquaintance. The granddaughter of a deceased politician comes forward for his advice, the girlfriend of such a passenger is a few weeks pregnant and therefore suddenly has to be a single mother, the best friend of such a deceased must face the fact that their bond more loving than he dares to admit
And then there's Dee Dee, played by Connie Britton (the white lotus, american horror story). Now give that woman her Emmy, because damn, she perfectly portrays a housewife so rich she thinks she's gregarious, but really she just loves everyone. The type of person of her is immediately clear from the first scene of her, and she continues to execute it flawlessly. Her husband was on board her and leaves her with a lot of misery and secrets, so that she can have some sympathy for such a horrible person.
Edward's story is very heartbreaking. He is a gifted child who was taken out of school by his overprotective parents to be homeschooled with his brother, and therefore lived in a big family bubble. He at first looks for a replacement for his brother, but soon discovers that no one can replace him in a way that pleases him. The fact that his sister turned out to be hiding something from him makes Edward even more confused about what to do with his life.
dear edward It is not about death or mourning, but about life. And what better than to do it with a little support, love and a little help when necessary. Neither character is a completely different human being in the end, just something has changed. There is a lot of positivity, but also some harsh conclusions. The drama isn't very subtle and neither are the reactions all the time, but you're still involved. After ten episodes, it's a welcome send-off to the characters. That cliffhanger of the last seconds, therefore, was not necessary.
★★★★☆
dear edward can be seen in AppleTV+.