Movies
Review Pamela, a love story [Netflix]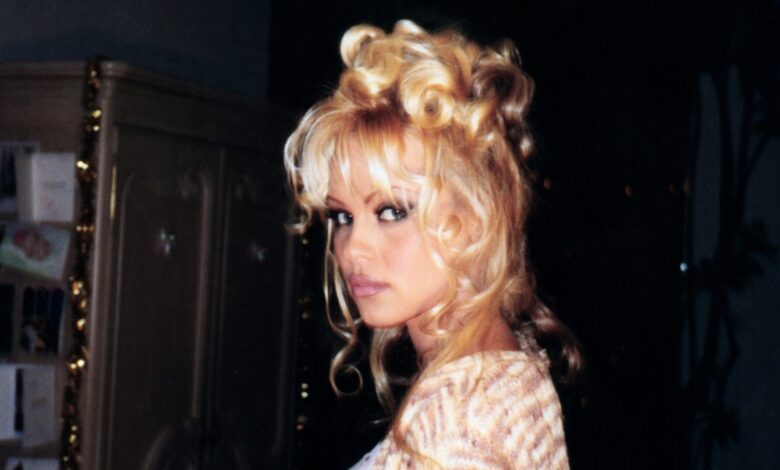 Director: ryan white | Cast: pamela anderson | Time to play: 112 minutes | Year: 2023
What is the first thing that comes to mind when you hear the name Pamela Anderson? That's probably one of two options, and it's not her acting or her charity work. After seeing Pamela, a love story there could be one option: your relationship history. That's not good either, but at least it's finally something other than her tits and the sex tape of her.
Pamela Anderson's name won't be forgotten anytime soon, but she hasn't exactly been in the spotlight in recent years. It is perhaps a coincidence that documentary filmmaker Ryan White (of good night oppy) wanted it as a theme, or perhaps he was aware that the fictional series pam and tommy it was in process. Still, he parked her camera at her house, where Pamela was willing to talk openly about the common thread of her private life: her search for love.
The problem with all people, especially celebrities, is that they are not exactly themselves when a camera is on them. That's no different for Pamela Anderson, though she seems remarkably candid. In any case, she exposes herself here, and that sounds like a silly joke, but she's not, easily enough.
Painful, even. In the introduction to this documentary, his youth passes by at breakneck speed. In a very nonchalant tone, Anderson talks about the strange way her parents treated her and how she was raped when she was twelve by a visiting boy. It's brave of her to take this extremely personal look at her life. She reads from her personal journals.
His awareness of the rotating camera is evident in the nervous jokes he makes, usually mocking his own appearance. In some ways, the question remains how authentic everything we actually see is, and whether all of this isn't primarily intended to cast Anderson in a positive light.
That he has been through a lot of misery and been the subject of stupidity, those are facts. The explanation why she always falls for the wrong men is also understandable. But the fact that she nevertheless fell into the same traps and hastily married several times, those were her own choices. And that doesn't seem smart or sensible.
Pamela, a store of love it focuses almost exclusively on her love life. She from when she became famous through Playboy to making this documentary. She had no relationship with Hans Klok, so her time in Las Vegas as an assistant to the illusionist is not discussed.
Anderson knows what the public expects of her, and while she disagrees, she delivers exactly that, using the proceeds for her chosen causes. Pretty noble that you allow yourself to be publicly ridiculed in the form of a 'roast', so that you can pass the check directly to PETA for it. On the other hand, she indicates that she has been tired of being seen as a sex bomb for more than twenty years. But why doesn't she stop promoting that with her appearances in the media?
the recordings for Pamela, a store of love they are well synchronized. Just then the news comes that a series is being made about her and her ex-husband Tommy Lee without her knowledge or permission, and the media circus that has sprung up around her sex tape of hers. leaked from her. At the same time she is asked for the lead role in the musical Chicago on Broadway.
As she rehearses for her stage debut, she struggles with the torn scars that pam and tommy has caused. All of a sudden he has to relive that shit again? Her eldest son calls her saying that the series gives the thief a valid reason to steal the video. Little attention is paid to the fact that the series will finally be completely on her side, with exactly the same message that she herself gives in this regard: that nobody listened to her feelings and her right to privacy because she had been in Playboy.
In the hands of veteran documentarian Ryan White Pamela, a love story Incredibly personal and sometimes intense, but it's presented in a way that seems pleasingly far away. The nearly two hours pass quickly, because Anderson's turbulent romances are tabloid-level intriguing, and how she's treated on the basis that she's allowed to be is interesting from a social standpoint.
Pamela, a love story can be seen in Netflix.