TV Shows
4 Cool Details In The Mandalorian S3 E1 You Must Have Missed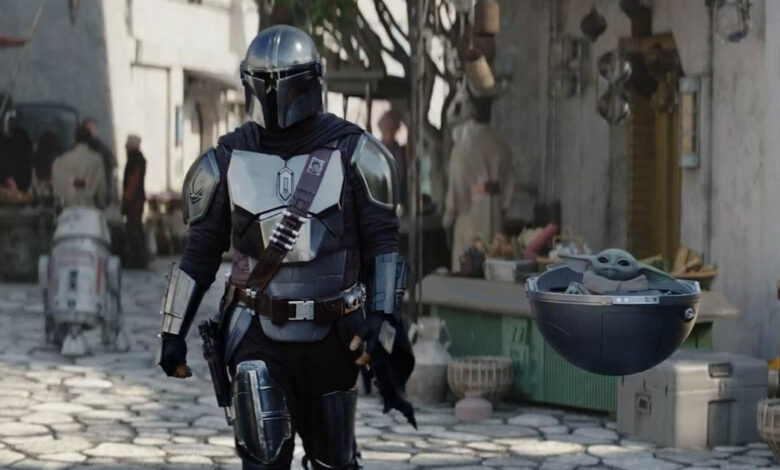 This is the way! Finally the third season of the mandalorian premiered on Disney+. Once again we get to enjoy the fun father-son relationship between Mando and Baby Yoda, aka Grogu, for those in the know. But I bet you didn't notice these details in the first episode?
Whether it's Netflix, HBO Max, or Disney+; where Pedro Pascal appears, follows a success story. Surviving the death of Pablo Escobar, surviving a zombie outbreak, and training a future Jedi master to become a Mandalorian on a whim? The rising Hollywood star can do it all.
Do you keep taking everything apart? Let's see if you paid attention during the premiere on Disney + last week.
Cool details in The Mandalorian
These are five great details of the first episode of the third season of the mandalorian.
1. Naboo Starfighter
At the end of the second season, the Razor Crest, Din Djarin's ship, is destroyed by Moff Gideon. But in Boba Fett's book Mando gets a more than worthy replacement with a tuned-up Naboo Starfighter. Grogu aka Baby Yoda also has a permanent spot as co-pilot.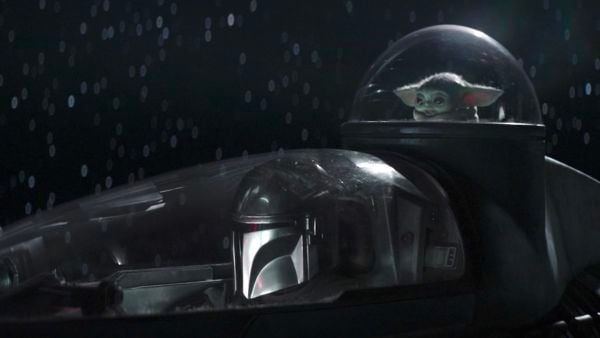 2. Jon Favreau's Paz Vizla?
The episode begins with an initiation ceremony for a new young member (played by jimmy kimmel) who puts a Mandalorian helmet on his head for the first and last time. But did you see who was still waiting? Correct, Paz Vizla. And none other than the creator of the mandalorianJon Favreau, the voice speaks of the tough soldier Let's hope we get a Disney+ spin-off soon.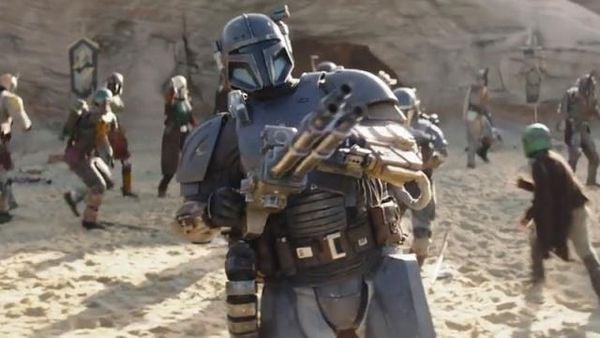 3. Purrgils
Were you as scared as Grogu when you saw those giant worms go through hyperspace? These Purrgills were first introduced during Star Wars: Rebels. They are space whales that fly through hyperspace like ships to move quickly.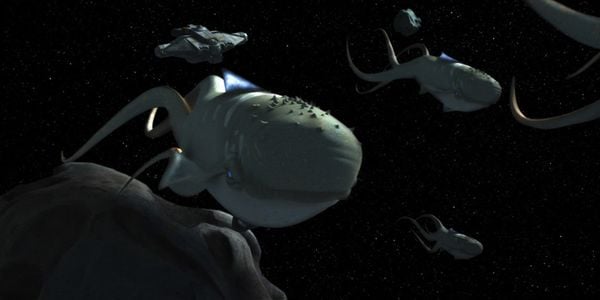 4.Mandalorian
Din Djarin learns from Bo Katan in The Mandalorian 3 episode 1 that he will have to go to Sundari, the ancient capital of the lost Mandalore. But did you know that we have already entered the Vaulted City several times? Star wars, the clone wars has visited?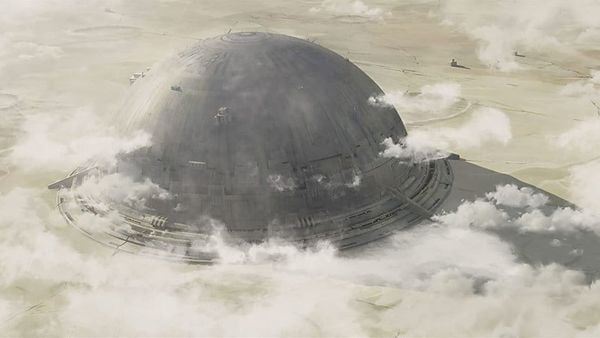 5. To Command or not to Command?
Since Din Djarin removed his helmet in the previous season, he can no longer call himself a Mandalorian. Unless he goes down to the old mines below Mandalore. The piece of glass that he shows the gunsmith? That was the result of the destruction of Mandalore, which was bombarded with turbolaser fire, rendering its surface uninhabitable. This caused a vitrification of the planet that crystallized the surface.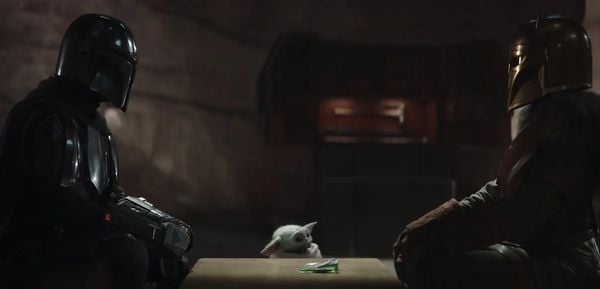 More about Disney+
By the way, there is much more to see on Disney+ besides the mandalorian. Also check out these movies and series that will appear on the Mickey Mouse streaming platform in March.
Did you see a mistake? Email us. We are grateful.