TV Shows
5 erotic movies and series on Netflix to watch in bed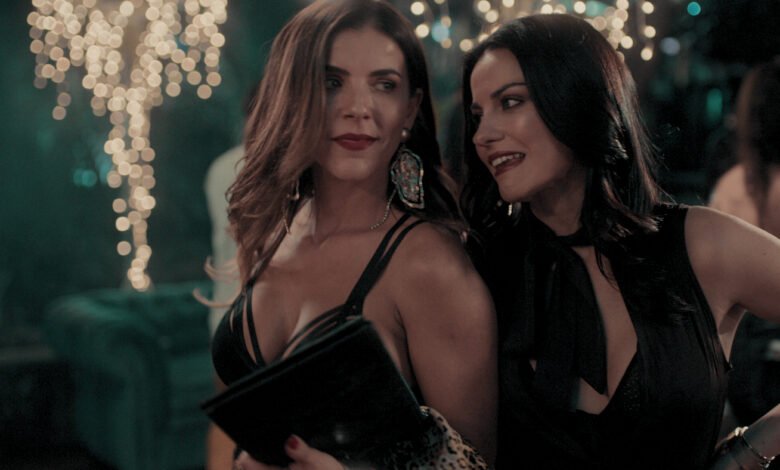 Want to stream a steamy erotic thriller for a change (or your second date)? So you're good with a Netflix subscription, once so chaste. We highlight five erotic movies and series for you. Dim the lights and light the candles.
The erotic thriller, comedy, or fantasy genre doesn't usually come up when you get to the point over dinner where Netflix becomes the topic of conversation. An unjustified taboo, because the viewer figures show that the movies and series shown below are seen in a massive way.
Various erotic movies and series on Netflix
At the top of the list of erotic thrillers, an unexpected ratings success from Poland, which received a lot of criticism. Okay, you can skip that on your second date.
1. 365 Days (and its two successors)
This erotic thriller became a huge hit shortly after its release. But not everyone was happy with 365 Days, for its alleged glorification of sexual abuse. The cast defended this, and made it clear that this is purely the film adaptation of a fictional bestseller. "We feel that the viewer understands that the behavior in this movie is unacceptable in real life, but that is true of so many movies with violence," said lead actor Michele Morrone.
The film uses a Polish cast and tells of a woman who falls victim to a domineering mob boss who holds her captive. She is given a year to fall in love with him. Well, quite a messy script. However, it turned out 365 days Despite, or precisely because of, the harsh criticism, a success in the ratings, which is why we can now also watch parts 2 and 3 of the erotic film series on Netflix. The film and its sequels scored 0% on Rotten Tomatoes, but broke Netflix records. Think of it like sharknado-As cult and have a nice night.
2. Dark Desire
We continue the list of erotic thrillers on Netflix with a sensual Mexican series. dark desire (Dark Wishes) scores well in the Netherlands. The erotic series may not have a strong story, but it more than makes up for it with an abundance of functional nudity and racy erotic scenes that stimulate the senses.
3. Crush (aka Shattered)
This psychoerotic thriller was even the best-watched movie on Netflix for a while, in mid-2022. Crush – known in some countries as Broken – tells the story of a wealthy bachelor who strikes up a relationship with a charming stranger.
This relationship takes a horrible turn. The cast of this erotic thriller is strong with names like: John Malkovic, Cameron Monaghan, Lilly Krug and Frank Grillo. No, you will not find erotic movies and series only in the Hollywood drain.
4. Outsider
Also the famous series stranger We catalog it within eroticism, but with a touch of fantasy. Based on the fantasy novels by Diana Gabaldon, this exciting series centers on the drama of two lovers separated by time. stranger It already has 5 seasons, from March 2023 season 6 will also be available on Netflix. Many hot scenes, it is not a series to watch with your parents.
5. Easy
Let's not take this list of erotic movies and series too seriously: Easy is a 2016 (3 seasons) erotic comedy-drama with an all-star cast.
The series centers on the lives of various Chicagoans navigating a maze of love, sex, culture, and technology. Enjoy stars like Orlando Bloom, Aubrey Square in Dave Franco.
Did you see a mistake? Email us. We are grateful.