Pop Buzz
Anushka Sharma and Kareena Kapoor Khan, Bollywood actresses beautifully flaunting their baby bump!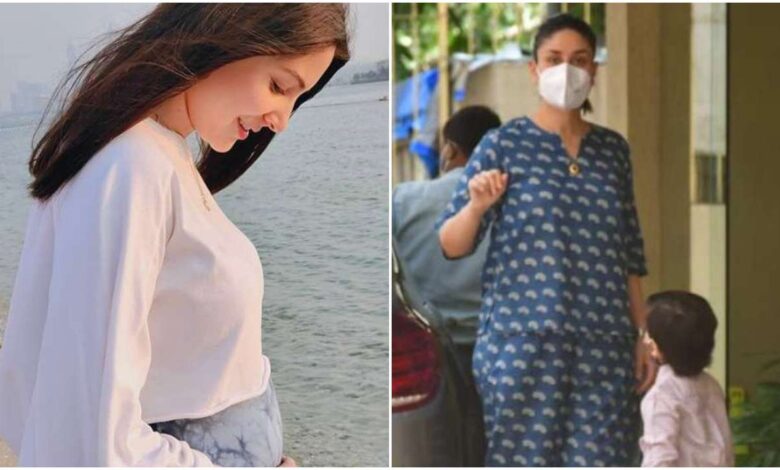 Baby season is on the peak this year since the top-rated celebrities are now coming out and announcing the much-awaited news! From Anushka Sharma to Kareena Kapoor Khan, these actresses are lined up to be the most beautiful moms and we are clearly very excited!
THE GLOW IS REAL!
We have always heard about the beautiful and subtle glow that comes with pregnancy. But now, we can clearly tell! The ladies are all prepped up to prove that happiness gives one the perfect glow tp go with and makes them all set for the amazing ride of having a baby!
ANUSHKA SHARMA
Anushka Sharma looks oh-so-cute with her peach but perfect glow and we can just not stop staring. Recently Virat Kohli, the most loved cricketer, and Anushka Sharma announced this amazing piece of Information talking about them having a baby. After the same, the couple was seen posting pictures over social media where Anushka Sharma was seen proudly embracing her baby bump! One thing we can assure is that she is going to be the sexiest mom, do we even have a doubt?!
KAREENA KAPOOR KHAN
After Taimur, who is the most loved and adored baby, In fact, the media's favorite, and let's just be honest, everybody's favorite, Kareena Kapoor Khan has announced the news of her second baby and we can't keep calm. Kareena was the most talked-about actress during her first baby, Taimur and now she is yet again in the limelight with the announcement of the second baby. She is just the coolest mom we know and there's no two ways about it!
The news of babies and pregnancy always gets people talking so much about the same and hypes them up! Who wouldn't want to see their favorite celebrities turn into amazing parents! What a great way to witness the same as we have social media which keeps us updated about every little thing that needs to catch our attention.
Virat Kohli and Anushka Sharma
Virat Kohli and Anushka Sharma are expecting their baby nearly around Jan 2021, according to the sources. Bebo and Saif beautifully announced the news of their second baby with the caption, "We are very pleased to announce that we are expecting an addition to our family!! Thank you to all our well-wishers for all their love and support."
These celebrities have gotten us all over the edge and super excited. After Hardik and Natasha's baby we are now awaiting to look at the cuteness of these little ones, who Isn't?