Movies
Criticism of Luther: The Fallen Sun [Netflix]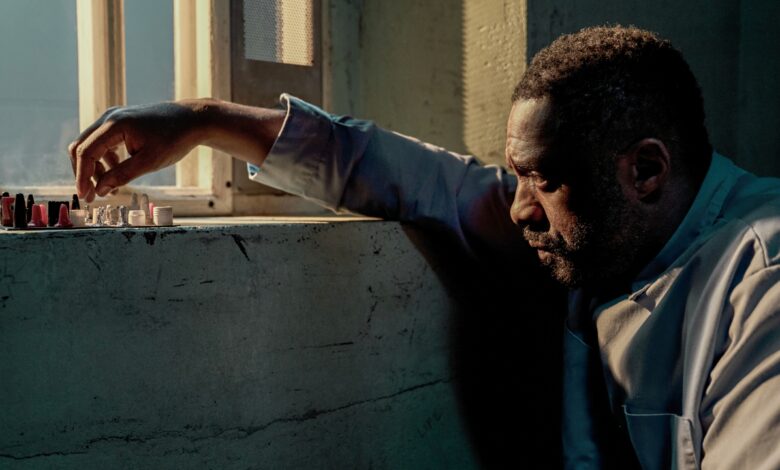 Director: Jamie Payne | Script: Neil Cruz | Cast: Idris Elba (John Luther), Cynthia Erivo (Odette Raine), Andy Serkis (David Robey), Dermot Crowley (Martin Schenk), Thomas Coombes (Archie Woodward), ea | Time to play: 130 minutes | Year: 2023
Detective Chief Inspector (DCI) John Luther is back. After five seasons, Idris Elba is once again allowed to pull out his gray tweed jacket and red tie to play the role of the tortured, impulsive and often offbeat detective. This time in the form of a feature film in which he pursues a psychopathic serial killer, whose victims are targeted by an army of hackers, who then blackmail them with their secrets online and lure them into his sick trap.
That Luther first has to escape from a maximum security prison is just a detail. He is freed quite easily, and from then on, he begins a multi-tiered game of cat and mouse. Luther is after the villain, his former police partners are doing the same, while also wanting to arrest him. Because despite his good intentions and qualities, he is still an escaped prisoner. Until then, they make smart use of it, because if they find Luther, they'll most likely find the perpetrator as well.
This dark thriller doesn't always excel in believability, just like the series. Luther always gets away with it. And while the entire detective team is still in the dark, he magically sees through the perpetrator's thinking, motives, and next steps to the middle of the story. He makes him this supposedly brilliant detective who gets into the heads of serial killers, but you wonder how he suddenly makes certain connections and knows things. It's all a bit too easy, too coincidental.
Still, that doesn't get in the way of viewing pleasure. The atmosphere keeps you on the edge of your seat and the acting is strong again. It's not just Elba who excels again, Andy Serkis also does a good job as the crazy antagonist. Unfortunately, his character leaves the viewer with many questions about his real motives and idiosyncrasies. For example, where does this obsession with the music of Diana Ross come from? That's not Serkis' fault, but for the creators to leave these loose ends hanging is a missed opportunity.
Except for a few, we see little-known faces return. That's not surprising when you consider that nearly all of Luther's direct colleagues and loved ones have been killed over the seasons. However, there is one character that is emotionally missing from this film and that is his psycho girlfriend Alice Morgan, played fantastically by Ruth Wilson at the time. The interesting dynamic between the two ran like a red thread throughout the series and while it was almost certainly not possible anymore, you still hope she suddenly shows up somewhere.
Following up an entire series with a movie is rarely a recipe for success. still does Luther: the fallen sun a fine effort with the same writer and director who previously handled four episodes of the final season. A smart move, because the movie exudes the same atmosphere and style, but with a much bigger budget that seems to be used mostly for a series of spectacular action scenes. New viewers can jump in pretty easily too, the story is self-contained enough not to need any prior information.
It becomes clear that Luther's adventures went better over the course of a season. In it, the creators could really take the time to build characters and unravel the mysteries surrounding unsolved murder cases. In the film, the lack of that time results in a rather crowded plot that lacks some depth and the transitions sometimes feel too rushed.
The open ending leaves a lot of room for speculation. Is this a preview of the next movie? If it is what it seems, the possibilities of continuing the story are endless. Elba has now become one with his character, so if he's not going to be the next James Bond, he can definitely move on as DCI John Luther. And as long as the creators critique what they can put into a two-hour movie and write another strong thriller, fans will most likely continue to watch this charismatic anti-hero.
Luther: the fallen sun can be seen in Netflix.