Movies
Review your place or mine [Netflix]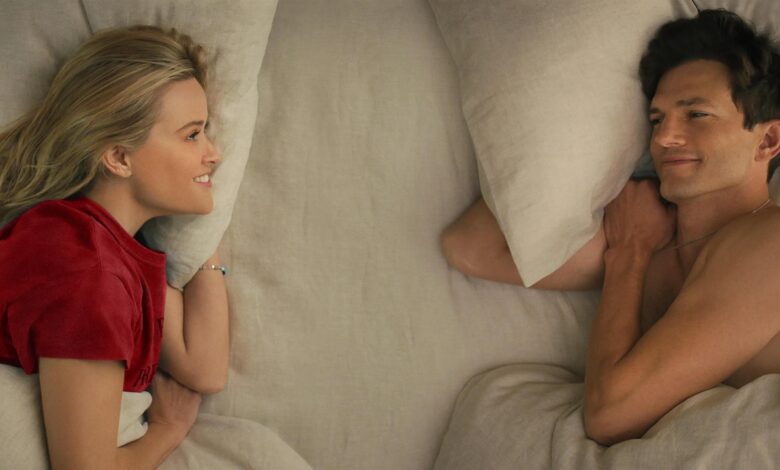 Director: Aline Brosh McKenna | Script: Aline Brosh McKenna | Cast: Reese Witherspoon (Debbie Dunn), Ashton Kutcher (Peter Coleman), Zoe Chao (Minka), Jesse Williams (Theo), Wesley Kimmel (Jack), Tig Notaro (Alice), Steve Zahn (Zen), ea | Time to play: 109 minutes | Year: 2023
Rob Reiner's classic when harry met sally I already asked the question: is it possible that a man (cis heterosexual) can maintain a purely platonic friendship with a woman (cis heterosexual)? The answer to that was clear. Thirty-four years later, Reese Witherspoon and Ashton Kutcher are doing it your place or mine about that again. Without a fake orgasm, with hardly any humor and, above all, with much less chemistry.
Debbie and Peter met during a one-night stand, but actually decided during sex that they're more friendship material. They kept their word. Twenty years later, the two are many lifetimes apart. Debbie has embraced motherhood after a divorce and has never really pursued a career as an editor. Dennis has moved across the country and is doing well in the New York business community.
It's funny if in a romantic comedy of all places the starting point is that the two lovebirds are apart for almost the entire movie. The genre is all about attraction and the leads spinning around each other for an excruciatingly long time. Debbie and Peter talk every day and know everything about each other. When Debbie is given the opportunity to get an education in New York, Peter offers to babysit for his child in Los Angeles.
Later, for an hour and a half, the secondary characters are especially needed so that Debbie and Peter realize that they are made for each other. The main line regularly leaves here. So attracting and repelling is not really an option. Peter introduces Debbie's son, who suffers from all kinds of allergies, into a life where all risks are not scrupulously avoided. Debbie, in turn, has to realize that she has to do something with her life. But at the same time she gets to know a completely different side of her best friend when she stays at her house.
Everything works out for the best, especially with Debbie and Peter's literary ambitions and the arrival of publisher Theo. Although it is a sign of weakness how much is left to chance. The supporting characters have little to add to that. Like Steve Zahn with a completely unnecessary supporting role as Debbie's neighbor. However, it's still surprising how few scenes where Witherspoon and Kutcher are physically close.
As befits the genre, everything goes on, occasionally interrupted by misunderstandings and delays. But even when the leads get together, their mutual chemistry is hard to find. That's a requirement for a romantic comedy. your place or mine, with Debbie and Peter changing lives more or less, is a dime a dozen genre film. The premise may have been well thought out, but it's too flimsy and risky to pull off a memorable performance.
your place or mine can be seen in Netflix.