Movies
Disconnect Review: The Wedding Planner [Netflix]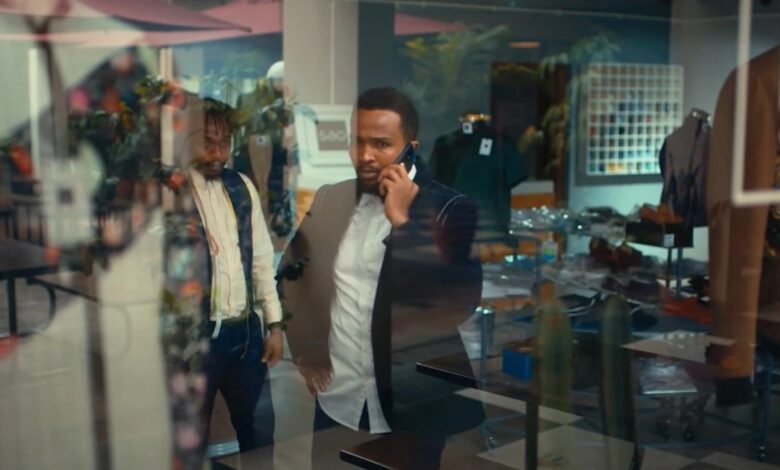 Director: David Gitonga | Screenplay: Brian Ghettuba | Cast: Pascal Todoki (Otis), Catherine Kamau (TK), Brenda Wairimu (Celine), Brian Ogola (Richard), Meg Otanwa (Rita), Topo Tedela (Dele). hey | Time to play: 106 minutes | Year: 2023
A follow up movie should follow without having seen previous parts. Especially with light-hearted genres like rom-coms, which are based on old characters. The Nigerian-Kenyan (and largely English-speaking) Unplug: The Wedding Planner delves into Disconnect of 2018. The terrible quality of this sequel does not invite you to see the first part, which is also on Netflix.
Nigerian production Disconnect covered the ins and outs of the Nairobi dating scene in Kenya five years ago. Now, in the sequel, the profusion of characters has entered more serious waters. Strong relationships have been forged, single-parent families have been formed, and divorces are looming again. Filmmaker David Gitonga assumes we know exactly who we're dealing with, but he mostly uses his characters as throwaways.
The recurring main character Oris is a real gamer. In the opening scene, he makes it clear to one of the many ladies he shares a bed with in a restaurant that she shouldn't expect anything from him in terms of relationships. As she storms off, a group of ladies are flirting with Otis again at a table over there. He won't make him more compassionate, and then we'll have to put up with him for almost a hundred minutes.
In order to please a major business partner, Otis manages to assert himself as their wedding planner. In the absence of anything better, because the first option for the position is complete until the end of the year. It all goes wrong when Otis is tricked by his main asset of this slime action and has to organize the ceremony himself. He thus appeals to the feminine beauty with which he deals so outrageously. Why the hell the ladies allowed themselves to be harnessed for Otis's wagon is one of the many mysteries this wandering rom-com is rich in.
The main theme of organizing the ceremony regularly fades into the background. As filler, we are introduced to more serious matters, such as cheating and a marriage that is about to break up. Furthermore, it is repeatedly emphasized that the modern Kenyan woman deserves a high degree of independence. The fact that Otis's next quarry, successful businesswoman TK, even takes a look at him is completely contrary to this.
Gitonga throws in a host of supporting characters in its inimitable mix of goofy scenes and halting touches of seriousness. The characters, which the viewers of the first part can no doubt place better, fly around you. Their role remains unclear, as Gitonga throws them into desperate battle as it suits her. And then just as easy to serve them again.
Lead actor Pascal Todoki is an irritating little man, from whom you shouldn't expect too deep a performance. At embarrassing moments, the man breaks into dancing or singing and you'd rather throw a pillow, or even heavier weapons, at your device. His light-hearted acting and the inimitable loose moral standards of his character are anything but charming.
This man of all people has to organize a traditional Kenyan wedding and, of course, gradually revise his old-fashioned masculine ideas about the institution of marriage and monogamy. That it all ends on its feet shouldn't come as a surprise.
Unplug: The Wedding Planner The title already tells you exactly what to expect. It concerns a self-proclaimed wedding planner with whom no connection can be found. Gitonga presents the true perseverants with a colorful and crowded jumble, which also suffers from lousy sound post-processing. As one character exclaims in sheer despair, "What kind of Nollywood crap is this?" It cannot be said with greater precision.
Unplug: The Wedding Planner can be seen in Netflix.