TV Shows
Documentary about Harry and Meghan will be released in two parts on December 8 and 15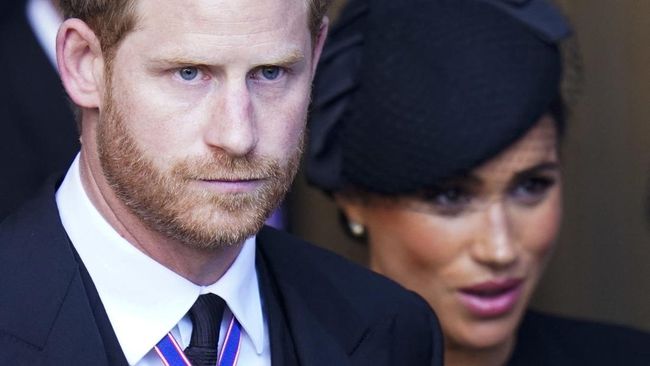 Netflix –  The trailer for the documentary is finally out! Prince Harry as well as Meghan Markle titled Harry and Meghan. In the 1 minute 16 second trailer, Harry and Meghan show just how dark the world of marriage is in the British royal family.
The trailer begins with Harry's narration, reminiscing about the moments when his world changed after marrying Meghan.
"Now it's very difficult to look back and think: "What happened?" Harry says in the trailer.
The trailer then shows the moments when Meghan began to enter Harry's life and became part of the senior members of the British royal family.
But at Megan's gesture, everything changed in the blink of an eye.
"Everything is changing. There is a family hierarchy. There are stories that leak out, but there are also stories that are made up," said Harry.
"This is a dirty game," he insisted.
Harry then reflects on how difficult it is for the women in his life to marry a member of the royal family. Not only for his wife, but also for his mother, the late Princess Diana.
Short videos of Princess Diana being chased by a mob of paparazzi round out the trailer. The chase happened when she married Charles, who was still a prince at the time.
In addition, the trailer also shows the same case that happened to Meghan, who was in the spotlight of the British media and became a victim of the paparazzi. In fact, one clip shows Meghan wiping tears from Harry's face.
"It struck me that they (the royal family) would never protect you," Meghan said.
"I was so scared. I don't want history to repeat itself," said Harry.
"No one knows the whole truth. We know the whole truth," continued the youngest son of Princess Diana.
The Harry and Meghan documentary was initially shelved due to heavy criticism of The Crown Season 5. However, Netflix is ​​reportedly looking to schedule a Harry and Meghan documentary to air in December.
Meanwhile, Harry and Meghan Markle also wanted to cut several parts of the documentary, which had been shooting for over a year.
Netflix sources also say the Duke and Duchess of Sussex want to change what they talk about in the documentary.
The couple, who married in 2018, are also said to want to change the content following the death of Queen Elizabeth II last September. Because in the documentary Harry and Meghan dragged the names of King Charles III, Empress Camilla, Prince William and Kate Middleton.
This trailer for Harry and Meghan also announces that the documentary will be split in two.
Harry and Megan Tom. The first part will premiere worldwide on December 8, 2022 on Netflix, and the second part on December 15.