TV Shows
Netflix is ​​working on a documentary about Bong Joon Ho's first short film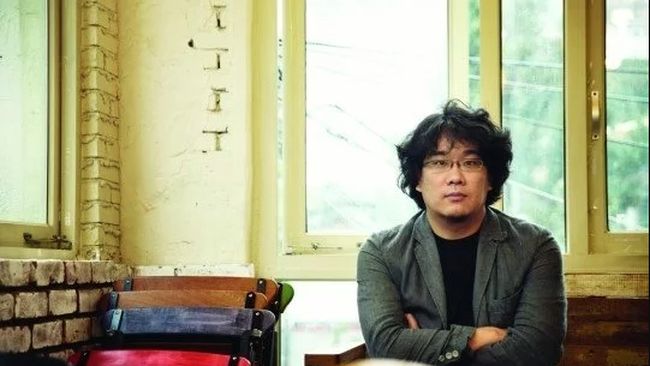 Director's life story bong joon ho it will be made into a documentary Netflix. The documentary is currently titled The Yellow Door: In Search of Director Bong's Unreleased Short Film.
As the name suggests, based on reports Term (Thursday), this documentary tells the story behind director Jun Ho's first short film, "In Search of Paradise."
The short film was made by Jun Ho in 1992 when he was still a student. He made a film in time-lapse photography and lasts 22 minutes.
It is said that only 10 people who are members of the Yellow Door Film Club see "In Search of Paradise". Since then, the first short film by a South Korean director has not been screened.
Lee Hyuk-rae will direct the documentary "The Yellow Door: In Search of Director Bong's Unreleased Short Film". He is an aspiring director who directed the film Sewing Sisters (2022).
In the documentary Jun-ho, Hyuk-rae will delve into the career of a director and the era when South Korean moviegoers were born.
In addition, Hyuk-Rae will also be interviewing several Yellow Door members regarding their views on Bong Joon-ho.
"[Joon-ho] who obsessively maintains Yellow Door's most prized possession, its video library," says Hyuk-rae.
The film is slated to release exclusively on Netflix in 2023.
It is known that Bong Joon Ho will have several film projects in the future. He will be working with actor Robert Pattison on the latest Warner Bros. movie. which was adapted from a novel by Edward Ashton called Mickey7.
According to The Hollywood Reporter, Jun-ho will write the script and also direct the film, which does not yet have an official title.
Meanwhile, Pattinson is rumored to be starring in Jun Ho's latest film.
In addition, Bong Joon Ho will also be making animations about people and sea creatures. The studio in charge of the film revealed that the project began in 2018 and that Joon-ho finished writing the script in January 2021.
Director Bong Joon Ho is known for often incorporating social themes into his work.
He has become one of the icons of Korean cinema since the release of the 2003 movie Memories of Murder, inspired by the true story of the serial murders that rocked the people of Hwaseong, Korea in the 1980s.
His name is becoming more and more famous after the release of the 2006 film The Guest, which became the first South Korean film to earn US$10 million.
The sci-fi film Snowpiercer cemented Bong Joon Ho's international breakthrough, followed by Okja in 2017.
His footsteps in the film world have become more confident as he brought home the Best Picture, Best Director, Best Original Screenplay and Best International Feature awards at the 2020 Oscars with Parasite.