Movies
How Quentin Tarantino's film Django, which turns ten today, was made
D is silent.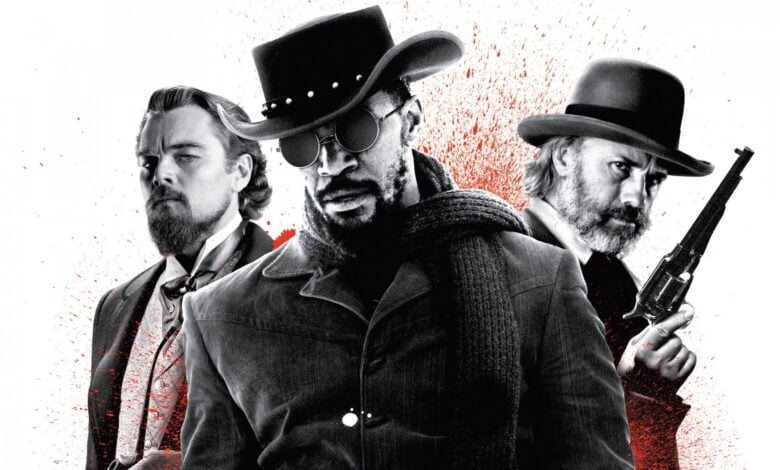 To say that Quentin Tarantino is an uncompromising artist is to say nothing, but hardly anyone would have expected such an unusual approach from him to one of the most difficult topics in American history – attitudes towards slavery and racism. Of course, we are talking about "Django", which today celebrates its tenth anniversary, which caused a lot of controversy immediately after the premiere.
The concept for the film, which ended up being Quentin Tarantino's most expensive production to date, was supposed to come out in 2007, before the premiere of another, revisionist, but this time about II. world war, film "Inglourious Basterds". At the time, the American director was thinking of a script for a film that would speak of a dark American tradition, but lack the seriousness and pathos that had usually characterized such works in the past, and would rather resemble spaghetti westerns. As luck would have it, at this time Tarantino was working on a book about Sergio Corbucci, an Italian artist whom he simply adored, and in whose films – in addition to being purely entertaining – he also saw an interesting case of settling scores with Italy's fascist past. . "I don't know if Sergio thought about it when he made his picture, but I know that I mean it and I can handle it!" – as he thought, so he did.
The Oscar-winning screenplay for the film was later revealed to have been in development for several months and was finally submitted to The Weinstein Company in April 2011. Around this time, Tarantino collaborated with the filmmaker and rapper best known for his membership in the legendary Wu Tang Clan, The Government, on his own film, which by its assumptions seemed similar to the idea of ​​\u200b the creator of Pulp Fiction. Initially, both of them thought about joining forces, making a kind of crossover of the worlds presented in Django and The Man with the Iron Fists, which also premiered in 2012. In the end, this did not happen, and fortunately for Tarantino, because, despite the interesting cast (Russell Crowe, Lucy Liu, Dave Bautista, Jamie Chung), the musician's work could be described as cheesy entertainment at best, because the ratings of both critics, so leave the spectators in no doubt as to what position we are dealing with here.
When thinking about his new film, Tarantino obviously had years-old titles in mind. For example, "Django" by Sergio Corbucci in 1966 with Franco Nero in the title role. The Italian star was originally considered for the role of Calvin J. Candy, but ended up with only one cameo role. Another source of inspiration for the American master was, of course, Richard Fleischer's 1975 Mandingo, about slaves trained for special fights, almost like the gladiators of ancient Rome. In turn, the scenes taking place in the snow are a kind of homage to the greatest work of Corbucci's "A Man Called Silence" in 1968 with the magnificent duet of Jean-Louis Trintignant – Klaus Kinski. Among the sources are the well-known in Poland Karol May and his stories about Old Shatterhand. With such a wide range of inspiration, Tarantino turned to casting, which could be a challenge for such a bold and subversive film.
Assembly of the cast
When writing the script for his film, Tarantino already had several actors in mind as the main characters, but, as is usually the case in such cases, not everything went according to his script. He originally considered casting Will Smith in the lead role, but this ultimately fell through. Among the reasons for the American star's rejection, the most common is that Smith did not see the main character in the hero, whose fate was largely based on the story of Dangerfield Newby. He himself stated that he did not want to play in a film showing African Americans, as Tarantino did in his production, building the image of his characters, standing on an equal footing with their white partners. Putting aside the reasons for Smith's rejection, it's unfortunate that nothing came of the casting of Michael K. Williams, the genius actor who died last year and rose to fame as Omar Little on The Wire. Considering how famous this character was at the time, this could have been a target.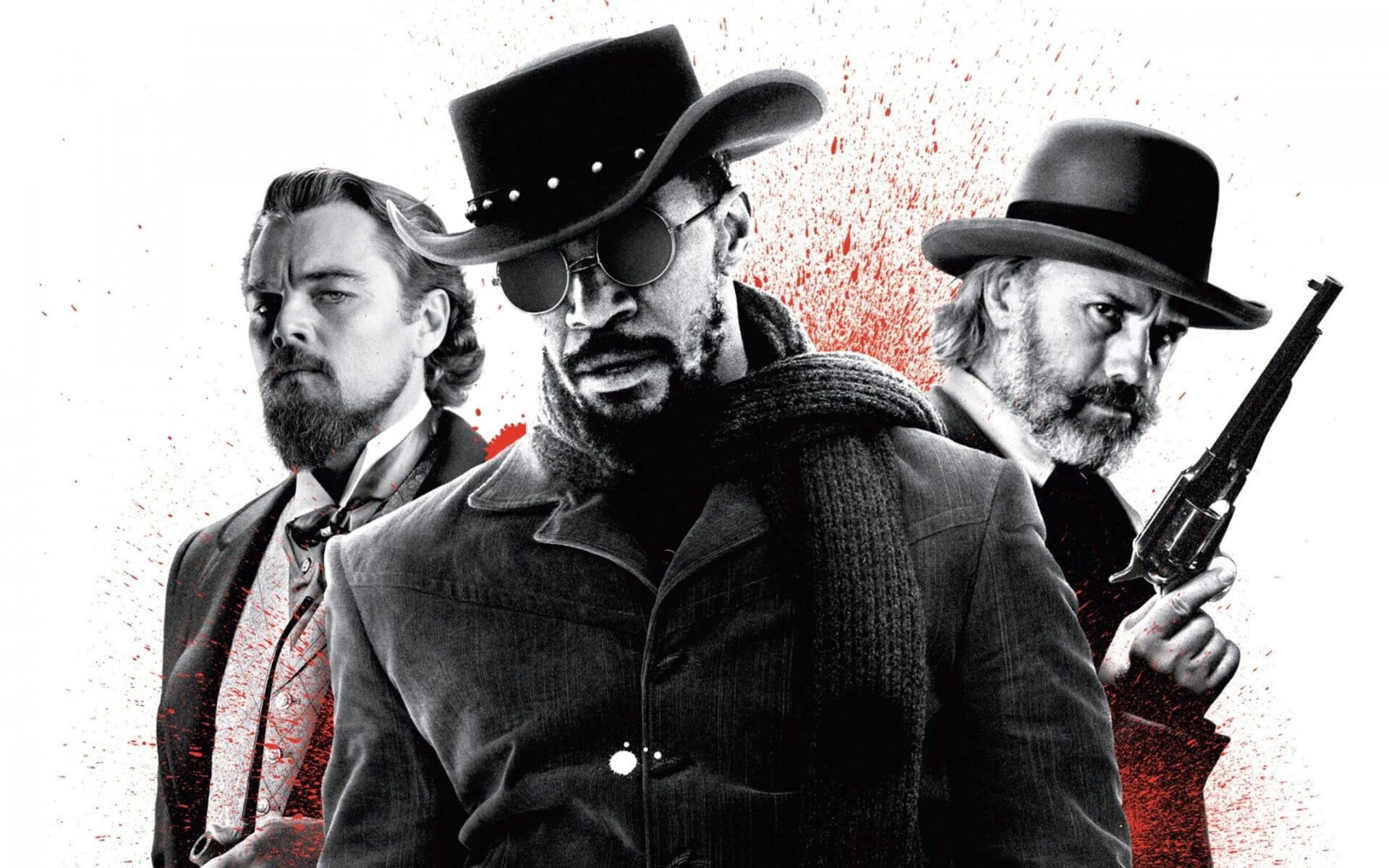 However, Tarantino landed close to the target, eventually deciding to hire Jamie Foxx, who not only did an excellent job in the film, but also had a lot of riding experience. As it happened, Fox was the owner of a stud farm, so he was able to choose his own horse named Cheetah, which he received four years earlier as a birthday present. However, during the film, an incident occurred that he did not expect and which greatly frightened him when he had to ride a horse at a speed of more than 40 kilometers per hour without a saddle. Tarantino found an additional connection when he cast Kerry Washington, Ray Charles' ex-wife, whom Fox plays in Ray, as Broomhilda.
Christoph Waltz, who played the role of Dr. King Schultz, was much worse at horseback riding. The Austrian was not convinced from the very beginning, and his fears were soon confirmed in reality, because during one of the training sessions he fell off his horse and broke his pelvis. Experienced rider Jamie Fox decided to give him a saddle with a special belt, which probably did the trick, because Waltz managed to reach the end of the photo shoot. It turns out that from the very beginning, immediately after receiving the script for the film, he did not want to act in it and initially refused Tarantino. The director, however, did not want to hear about this and kept in touch with the actor, whom he already knew from the filming of Inglourious Basterds. In the end, Waltz relented on the condition that his character be crystal clear. "Of course, Mein Herr! – Question, – he was supposed to answer Tarantino's letter, and so they agreed on his participation in this project, which turned out to be extremely valuable for the artist. The Austrian won the Oscar, interestingly, for being the longest-serving actor on screen in a supporting role, by exactly one hour, six minutes and seventeen seconds. It was only in 2018 that he was overtaken by another winner of this award, Mahershala Ali, who appeared in the Green Book for 21 seconds longer.
Initial plans to cast Franco Nero as Calvin Candy didn't work out, and Leonardo DiCaprio chose the film's absolute anti-hero and the only character from his own film that Quentin Tarantino himself suffered. It was an unusual choice, as the American star hasn't played a villain since 1998's The Man in the Iron Mask, where he played a dual role, but he did a great job in this film. It is to him that we owe the legendary and now well-documented meal scene, during which the actor simply cut himself, but did not leave his role, providing an unforgettable scene of smearing his blood on the face of a terrified Broomhilde, at the end of which the crew awarded him a standing ovation, and the rest got busy bandaging him hands However, even DiCaprio had trouble reproducing certain scenes, and according to on-set reports, he stopped filming a certain sequence at some point, unable to bear the amount of racist slurs his character spewed. Samuel L. Jackson came to his rescue, throwing out in his style, "Bastard, it's just another Tuesday for us!" – which apparently helped lighten the atmosphere.
Big Dispute
Filming took place from November 2011 to February 2012, taking 130 days for the film crew. Work began in California before moving to Wyoming and Louisiana, home to the Evergreen Plantation National Historic Site, which is used as the home of the Calvin Candy estate. Django was the first Quentin Tarantino film that did not involve Sally Menke, who was the American director's picture editor — she died in 2010. She was replaced by Fred Ruskin, a member of the editing team already known for his work on Kill Bill.
Costume designer Sharen Davies did an excellent job and acknowledged that they are largely modeled after Spaghetti Westerns. In turn, Ennio Morricone strongly complained about the collaboration with Tarantino, saying that the director did not take into account his comments about placing fragments in specific places, and work on subsequent songs was not the easiest because of the huge time pressure. The Italian swore that he was working with the American for the last time, but he did not keep his word, because he wrote the music for his next film, The Hateful Eight, for which he received an Oscar. Famous musician Frank Ocean created his own song for Django, but despite admiring it, Tarantino did not find a suitable place for it in the film.
Released in December 2012, Django grossed over $400 million at the box office and was critically acclaimed. Tarantino's film has repeatedly entered the top ten at the end of the year. One of America's greatest critics, Roger Ebert, also loved it, while at the same time assuring that if it weren't for an injury that prevented him from seeing the film earlier, he would have placed it very high on his yearly chart as Well. Of course, there were also critical voices who suggested that the film was too long, especially given Tarantino's rather complicated script. As expected, the film also sparked heated debate about how Tarantino's film portrays painful American history.
There were numerous objections to the amount of on-screen, known in the US "N-word", as well as how slavery was presented. Spike Lee called it "disrespect for my ancestors", but honestly added that he speaks only about his own experience, therefore he speaks not on behalf of the group, but on behalf of the individual. Especially emotional was Samuel L. Jackson's character Stephen Warren, who seemed to exemplify Stockholm syndrome so extreme it was almost grotesque. He has been compared to black Republicans such as Herman Cain and Clarence Thomas. There were also objections to the above-mentioned nobility of Dr. Schultz's character, so absolute that it was almost completely unrealistic. However, as the critic Alex Ross pointed out: in the fourth decade of the nineteenth century, many Germans decided to go to America and there they became ardent opponents of slavery. Some people didn't like the film's great violence, which Tarantino still toned down, even in the famous dog scene.
The action to promote the film itself turned out to be very controversial, during which dolls made in the image and likeness of the film's characters appeared on sale: Django, Broomhilda, Doctor Schultz, Calvin Candy, Steven and – performed by James Remar – Butch Putch. . The sale of such R-rated movie-related paraphernalia was not new and had happened before, but in this case the controversial subject matter and numerous voices of criticism led to the boycott of these toys by organizations as diverse as The National Network Action. and the Islamic Hope Project. It appears that The Weinstein Company's marketing department was as casual about selling movie merchandising as Quentin Tarantino was about the grim legacy of American slavery. However, while he is protected by a love of cinema, as well as a certain artistic anarchy that undoubtedly gave rise to such an unusual film, no one seems to care about the love of money, which certainly characterized the representatives of the studio.