TV Shows
LEGO launches mega Chewbacca and two more Star Wars sets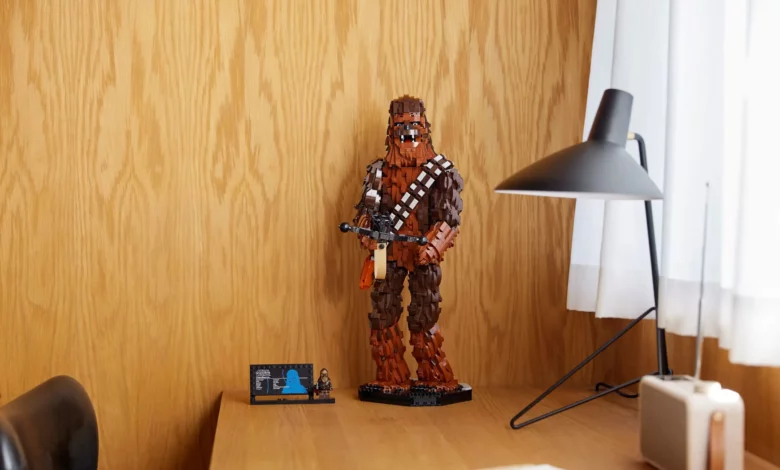 L
EGO is celebrating the upcoming release of Ahsoka on Disney+ with a couple of new sets based on the Star Wars series. Chewbacca also takes action.
Are you missing brown LEGO bricks? Then it's time to take out the wallet.
LEGO Star Wars 75371 Chewbaca
At least on September 1. From then on, the recently revealed LEGO Star Wars 75371 Chewbacca buildable figure will be available. A massive 18 inch tall tribute to Chewbacca. This makes it one of the biggest Star Wars sets of 2023.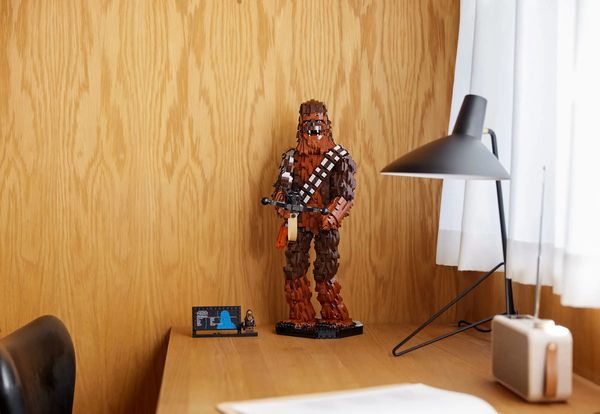 With a total of 2,319 bricks, you can build Han Solo's furry sidekick, from his furry arms to the ammo belt he always carries. And of course, don't forget about his crossbow, pretty much the only non-brown part of the Wookiee.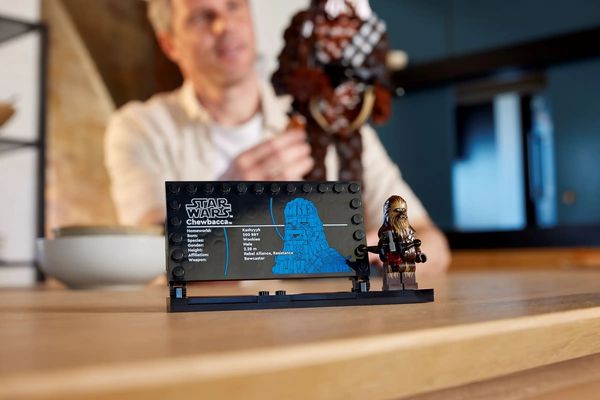 price and release
You put the result on a support, including a name tag. That detail completes the ensemble, making the 75371 Chewbacca Buildable Figure truly look like a piece of art you place in your living room or office, rather than a kid's play set. Really a set for adult Star Wars fans, then. The plastic version of Chewbacca goes €209.99 costs and is therefore available from September 1.
LEGO celebrates Ahsoka
Still looking for a set for your kids, or just an extra excuse to get even more Star Wars sets? Then we have more good news for you, because in addition to the giant Chewbacca, the Danes have presented two new Star Wars models. This time he's not based on a character who's been making the rounds in the franchise since the 1970s.
No, LEGO is once again fully committed to Ahsoka, the upcoming Disney+ Original. After several appearances in The Mandalorian and, of course, his lead role in the Star Wars animated series, Anakin's Padawan now has her own live-action series. He included the best villain in the Star Wars universe after Darth Vader: the blue alien Thrawn.
Ahsoka Tano's T-6 Jedi Shuttle
Let's start with 75362, Ahsoka Tano's T-6 Jedi shuttle. The spaceship in which Rosario Dawson's character will fly in the long-awaited series. With 601 bricks you build a ferry. The spaceship comes with retractable landing gear, four minifigures and multiple accessories, including two lightsabers.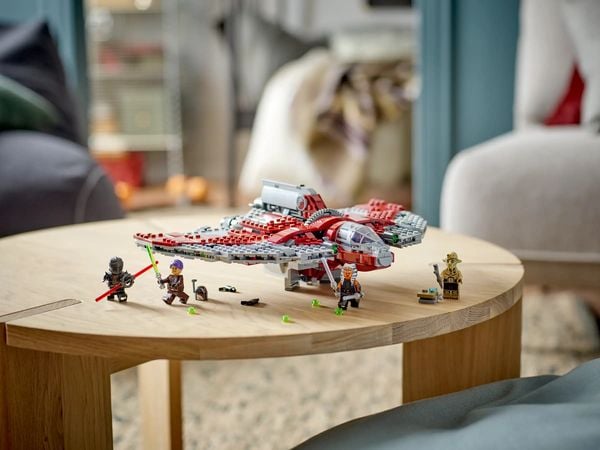 Cool detail: the cab can rotate, so you can switch between a horizontal and vertical orientation. Ahsoka Tano's T-6 Jedi shuttle goes €74.99 and is therefore also available from September 1.
New Republic E-Wing vs. Shin Hati's Starfighter
It doesn't stop there. The second new set of Ahsoka LEGO Star Wars 75364 New Republic E-Wing vs. Shin Hati starfighter. Quite a bite, but then you also have something. With 1056 bricks you build two extraordinarily colorful spaceships, soon to be seen in the series: a New Republic E-Wing starfighter and the starfighter of a new character named Shin Hati.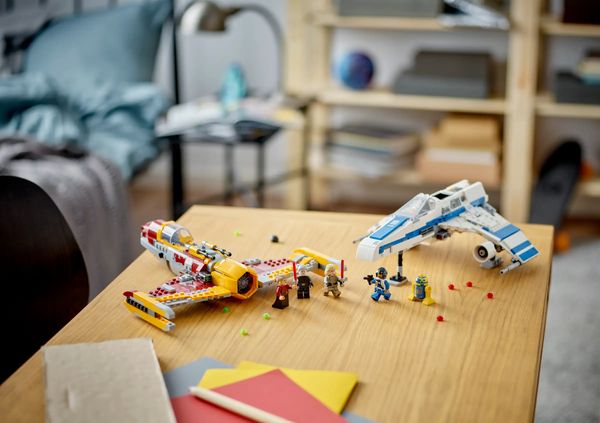 With two "real" cannons and several lightsabers, you can stage an intergalactic chase. this model goes €104.99 cost. A look at Reddit tells us that LEGO fans find Ahsoka's two new sets too expensive, so double check if you think the Star Wars gadgets are worth their price tags!
Did you see a mistake? Email us. We are grateful.