Movies
love squared again [Netflix]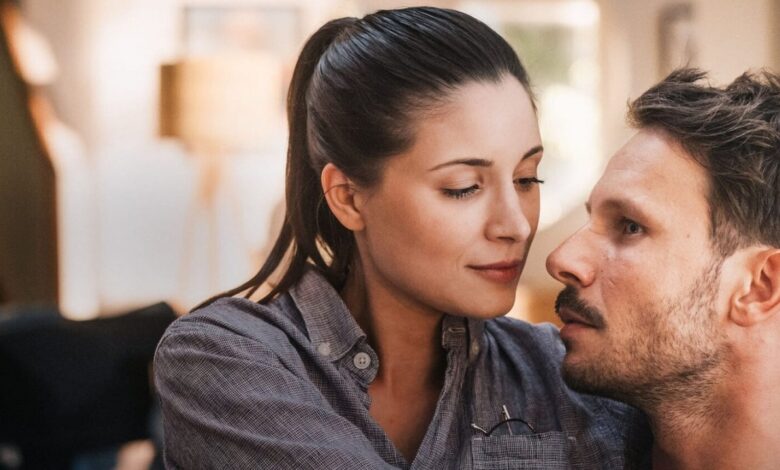 Director: Filip Zylber | Script: Marzanna Polit, Wiktor Piatkowski | Cast: Adrianna Chlebicka (Klaudi/Monika), Mateusz Banasiuk (Stefan/Enzo), Miroslaw Baka (vader van Klaudia), Mikolaj Roznerski (Rafal) ea | Time to play: 99 minutes | Year: 2023
love squared againThe sequel to love to the square (Love Squared), raises many questions. The main question: why does it exist? The predictable predecessor was riddled with clichés and laziness. They wanted to easily score with as little effort as possible. That apparently worked, and now there's a sequel to that Polish rom-com.
After secret model and teacher Klaudi and slippery publicist Enzo choose each other, she faces a series of obstacles. Enzo is fired, Klaudi is asked to present a job. The man who always made money suddenly finds himself at home unemployed, while his partner does it all in show business. For that he will have to work with Rafal Wisniewski, a very handsome guy who doesn't always look professional at Klaudi.
Enzo has a hard time swallowing this situation. When Klaudi starts working for a children's talent show, she thinks she's doing something good first. Until he discovers how slippery Rafal really is, paying special attention to his own ego. And the show is different from what he thought.
love squared again it actually seems to want to give a more serious tone than its predecessor. Machoman Enzo feels affected by his masculinity, Klaudi doesn't really let himself be bossed around and talent shows are mercilessly denounced. Why should harsh feedback be given to very young participants? Can't it be done in another way?
But it's not like director Filip Zylber is coming up with new ideas. Is the livelihood done by the woman instead of the man? Is it still a taboo today? Talent shows are a dead card and it's all at the expense of mass entertainment? Shocking revelations.
Zylber also wants to tell a lot more, but hardly elaborates anything. The only thing that matters is the happy ending. With buckets of glitter on top and a ridiculously uplifting song. Did Zylber have an adult audience in mind or rather small children?
Maybe, just maybe that love squared again had something to offer with that talent show. If Zylber and the screenwriter had focused on that, a good satire could have come out of it, with sharp commentary on the volatile world of entertainment. Should you piss off kids for ratings or make a candid talent show for only a handful of audiences? That could have been interesting. But very little is done about it.
Was love to the square meaningless failed entertainment, continuation love squared again He tries in vain to correct this. A flat and painfully naive film that trudges to the finish line.
love squared again can be seen in Netflix.