TV Shows
Love 101 Season 3 Netflix Release Date, Plot, Cast and Everything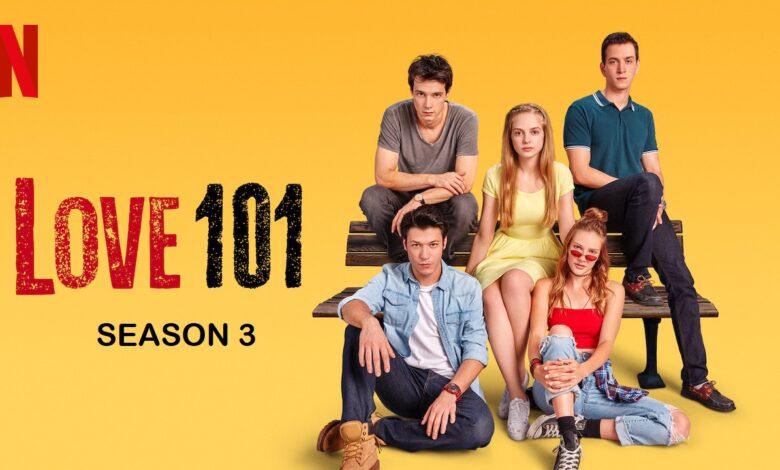 Love 101 is a Turkish teen comedy-drama. It was first released on 24 April 2020. IMDB rated it 7.5/10. After gaining lots of viewers, Netflix renewed it and it's next season premiered Today (30 Sept 2021). After Season 2, story has become more interesting and lots of fans are gearing up for another Season. It's not official yet, but find out what we think about next season release date.
Love 101 Season 3 Release Date:
Since Season 3 has not been confirmed, there isn't a release date yet. But judging by the reaction of Season 2, shooting for Season 3 will start soon. Calculating the shooting time, editing time (generally 6 Months for Netflix). It's safe to say that Love 101 Season 3 will release around September 2022.
Love 101 Season 3 Plot:
In the last episode of Season 2, Elif goes to Vienna and Osman acts like strict tutor for Kerem and forcefully make him study. Season 3, most probably will be all about Elif. Elif is introduced in this Season only and will soon become main character of the storyline. It will be very interesting to see how Netflix will make the whole story revolve around Elif.
Love 101 Season 3 Details:
| | |
| --- | --- |
| Original title | Love 101 Season 3  (TV Series) |
| Director | Ahmet Katıksız |
| Written by | Meriç Acemi, Destan Sedolli |
| Genre | Turkish, Teen TV Shows, TV Dramas |
| Release Date | Yet to Announced, Officially (Probably September 2022) |
This post will be updated with the trailer, release date, and additional plot details as more information on a potential Love 101 Season 3 becomes available. In the meantime, enjoy Love 101 Season 2 Recap.

Love 101 Season 2 Recap:
Love 101 Season 2 Synopsis:
After Season 1 last episode "A Special Moment", story starts with alot of tention between Burucu and Kemal. After finding about secret deal of Necdet's with her friends, Işık (İpek Filiz Yazıcı) becomes furious. After persuading Refik to apply for director's position, group enlists Elif's help to overthrow Necdet. Kerem encourages Eda to pursue her passion while Kerem reckons with a heartending decision. Elif and Osman starts to like each other and on the other hand, Osman started giving out free food which causes a rumpus at school. In the last episode of Season 2, Elif leaved for Vienna, Osman is disturbed with this decision. Still Osman overcomes her personal stuff and finds a way to make Kerem study.
Love 101 Season 2 Trailer:
This article was written by Chiranshu Walia. Be sure to follow him on Twitter.