TV Shows
Netflix shows the cast of the controversial series Avatar: The Last Airbender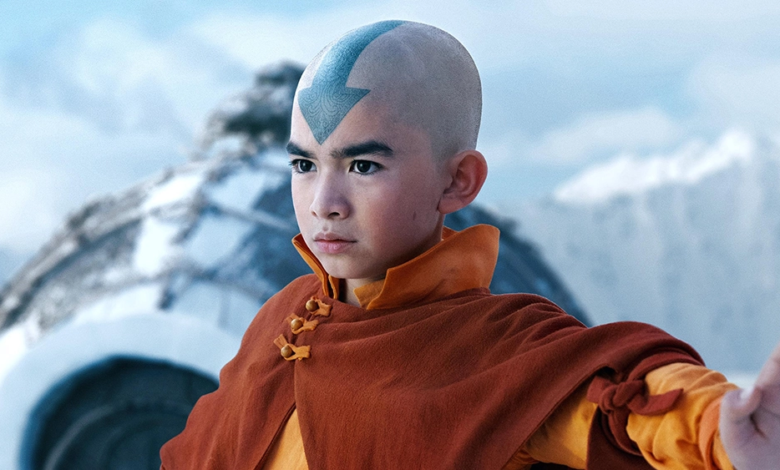 After five years, Netflix finally has a first teaser and images of the cast of Avatar the last airbender revealed. A controversial adaptation of the beloved Nickelodeon animated series.
Tudum, an annual Netflix live stream for fans, took place last week. The streaming service then announces, in the style of Apple keynotes, what we can expect from the company in the near future. Including a mountain of new trailers and teasers.
Avatar the last airbender
A notable highlight was the long-awaited live-action adaptation of Avatar the last airbender. So Nickelodeon's animated series, not James Cameron's lucrative movie franchise. After five years of rumors, mini-updates, and controversy, Netflix has finally revealed a first teaser and official material of the cast fully transformed into their roles.
Okay, you can skip the teaser right away. It mainly consists of the four symbols of Water, Earth, Fire, and Air, the four nations that are central to the series. So there's no live-action footage of the adaptation itself. Netflix reveals in the same sneak peek that the show will release in 2024. That's 366 potential release dates, but that shouldn't spoil the fun: five years after the announcement (help, time flies!) we finally have a release year. . .
Controversy surrounding Netflix dating
Still, die-hard fans are very concerned. Michael DiMartino and Bryan Konietzko, creators of the original series, were on board to ensure that this live-action adaptation of their cartoon stayed true to the original, unlike M. Night Shyamalan's dismal film version. A movie that according to Avatar fans doesn't even exist.
"We can't wait to bring Aang's world to life as cinematically as we've always imagined, and with a culturally appropriate, unwashed cast," they wrote in a statement at the time. "It's a unique opportunity to build on everyone's great work on the original animated series and delve even deeper into the characters, story, action and world building."
That sounds fantastic, but it turned out differently. In August 2020, news broke that DiMartino and Konietzko had left the project. "Mike and I enjoy working together; it was not necessary that all the ideas came from us. As long as we felt those ideas were in line with the spirit and integrity of Avatar, we would have been happy to embrace them. But in the end, we came to believe that we wouldn't be able to steer the direction of the series in any meaningful way."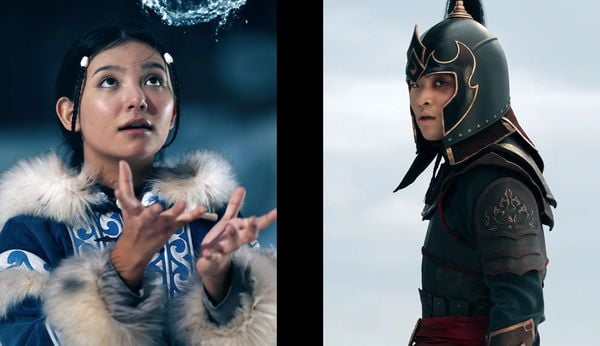 new team
if not already Red flag is for fans of the original, DiMartino made it even clearer on his own blog: "What I can be sure of is that whatever version makes it to the screen, it won't be what Bryan and I envisioned or intended to be." Does that make the final Netflix version bad right away? No, definitely not. But it makes sense that fans are very concerned after statements like this.
finally took the lego movieproducer Dan Lin passed the baton. The version that will be released in 2024 has Albert Kim (sleepy Hollow) as showrunner, and the first season will be directed by Jabbar Raisani (Lost in Spacee) in Michael Goi (riverdale). The cast was also announced, with mostly unknown names for the four the show primarily revolves around, plus some old acquaintances: Daniel Dae Kim, Amber Midthunder, Utkarsh Ambudkar, Danny Pudi and George Takei.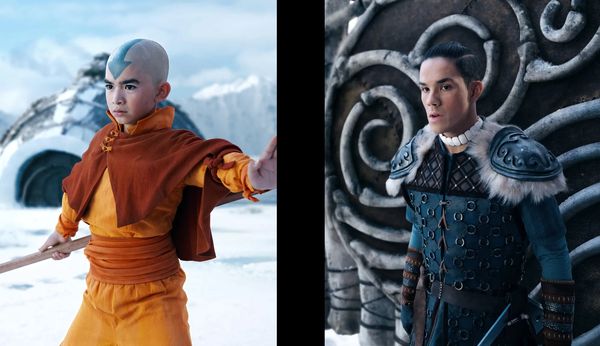 First pictures of the new cast
Speaking of the cast, you can take a closer look at the images in this article. As far as we're concerned, Aang and company. look perfect Sure, it's a still image, but the cast can't fail like this. We're still holding back until we see a first real moving-image trailer, but for now you don't have to. Avatar the last airbender not yet cancelled.
Many more avatars!
Plus: the fans win anyway. In 2021, Viacom founded Avatar Studios. A new vehicle for Konietzko and DiMartino to create new Avatar series and movies that align with their vision for the franchise. The first result will be released in theaters in 2025: an Avatar story with adult versions of Aang and his friends. So, if the Netflix series is disappointing, then you have to wait at most a year for the version that has been approved by the creators of the franchise. Yeah, Avatar the last airbender is more alive than ever!
Did you see a mistake? Email us. We are grateful.