Movies
Recent OMG! oh my girl [Netflix]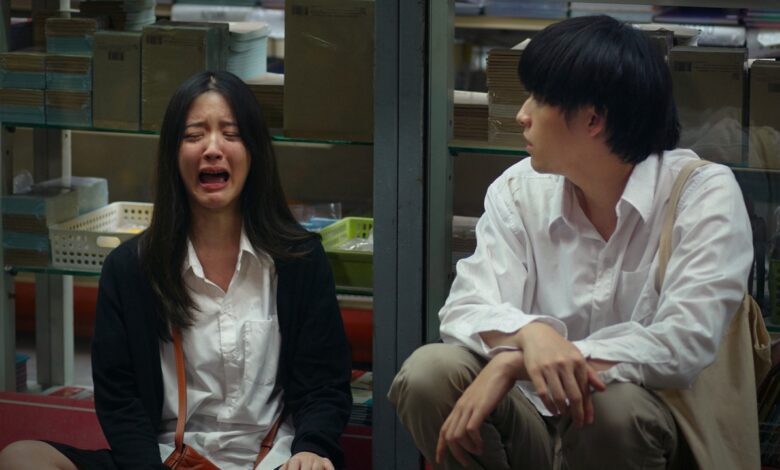 Director: Thitipong Kerdtongtawee| Script: Thitipong Kerdtongtawee, Thanaram Prameboon| Cast: Wongravee Nateetorn (Guy), Plearnpichaya Komalarajun (June), Pachara Chirathivat (Pete), Siwat Sirichai (Tah), Wasu Pluemsakulthai (Lex), ea | Time to play: 124 minutes | Year: 2023
A good creative opening is usually very important with the huge offer of streaming services. So that the viewer does not immediately choose another film. Unfortunately, a good first fifteen minutes doesn't always follow, after which movies become clichéd, repetitive, and rather boring. So too MY GOD! oh my girl that after the first scenes and a moment here and there does not have much interesting to offer.
MY GOD! oh my girl tells the story of the shy Guy, who has been in love with June for years. However, June has a boyfriend every time Guy wants to confess his love for her, so they continue to miss each other. The quick introduction of the two in the opening scenes is fast, fierce and incredibly busy and therefore highly entertaining. Comedic moments come in quick succession and it's refreshing how MY GOD! oh my girl he doesn't take himself seriously.
The best of the first scenes is undoubtedly the omniscient narrator. The male voice that introduces the film turns out to be more than a narrator for the audience. He can also be heard by the characters and can even influence events. For example, the narrator makes him rain hard several times to annoy Guy, which is often amusing due to good comic timing and Guy's excellent facial expression. Unfortunately, this form of humor is no longer used in the movie.
After this part, the humor is mainly carried by the dialogues and a cute montage here and there. Like an exaggerated sound effect when someone falls or overreacts to something. Spoken jokes are usually derogatory or mean and therefore often not funny at all. Fortunately, the editing jokes are, but like everything good in MY GOD! oh my girl this too is becoming scarcer.
What is finally left is a gray, slow and very boring. The absence of music does not help. As the climax approaches, the focus shifts from comedy to romance. The characters aren't introduced and written well enough that their romantic woes make for an interesting ending.
The two main characters have cliché personas that are nonetheless reasonably well fleshed out. For example, Guy is just shy and sometimes a bit jealous and June is just trusting, but also a bit insecure due to the fact that everyone thinks she's a slut. The second couple in the film (formed by a friend of Guy's and a friend of June's) barely develops, but they get along very well together, so fortunately they are not without interest.
Little bright spots are the two or three scenes where Guy deliberates with himself what to do. For example, if he wants to approach a girl at a club, he thinks of different pick-up lines and the girl's reactions to see which one is best. The different scenarios he envisions are elaborated into short sketches that are reminiscent of the fun, fast-paced opening scenes. Those few scenes show that there is a lot of potential in it. MY GOD! oh my girl if later the style of the opening had been maintained.
MY GOD! oh my girl can be seen in Netflix.