TV Shows
Review: A housewife with an ax and a short match in Love and Death and Candy: A Death in Texas | show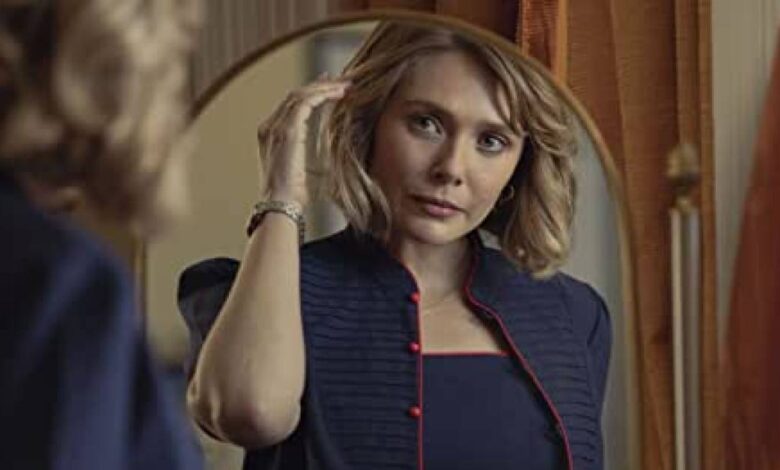 Within a year, two drama series appeared about Texan housewife Candy Montgomery, who hacked her neighbor to death with 41 blows in 1980. Why does her life so appeal to the imagination?
At first glance, Candy Montgomery is an exemplary housewife. Two sweet boys, one man with a good job and fully active within the local church community in the Texas town of Wylie. She also sings in the church choir.
But Candy is not satisfied with her sex life. Her husband is often away for work, so she feels abandoned. She impulsively approaches the husband of her best friend with a quasi-business proposition with far-reaching consequences. She wants to start a purely sexual relationship with him without fuss and certainly without love. The puzzled neighbor, certainly not Adonis, agrees because Candy is attractive.
Now that two series have been made, after a 1990 TV movie (Evidence of Love) starring Barbara Hershey, in such short succession, the question arises as to why Candy appeals to the imagination. Her life story undoubtedly arouses the viewer's morbid curiosity. How can a woman who does not fit the stereotype of a murderous individual come to this act?
In both series she is presented as an exemplary neighbor full of subcutaneous tensions that explodes at one point and kills her lover's neat wife with an ax.
everything seems perfect
Love and Death director Lesli Linka Glatter, known for shows like Mad Men and Homeland, tries to explain her behavior: Candy belongs to a generation of Americans who seemed to have it all in the '70s and '80s; A marriage with children, a well-paid job, a dream home, everything seems perfect. However, there is an empty and unsatisfactory feeling. Candy tries to fill that gap with a relationship. Which is not enough in the long run either."
For Candy's interpreter, Elizabeth Olsen, it was important to understand the killer. She apparently always wanted to get more out of her life than was possible and desirable. Her pursuit of perfection ultimately led her to acting," said the actress, who did not want to watch Jessica Biel's previous series, Candy: A Death in Texas, because she wanted to keep her own interpretation of the film intact. role of her
If you compare both interpretations with each other, you'll see that Biel wanted to resemble the real Candy as much as possible; the same fake curls and big glasses frames. Olsen did not undergo such a metamorphosis. She stays closer to her own appearance.
In both series, the hatchet murder, committed after her lover's wife confronted Candy about the matter, comes into focus. In Love and death, the shooting lasted two days of filming. Both film crews had access to the detailed account of the trial that resulted in a bizarre verdict, freeing Candy.
As far as is known, she is now divorced. She and her daughter have founded a therapy center under her maiden name. Her specialty: people with depression.
Do you want to read more of our reviews? Find a series below or browse articles.
Free unlimited access to Showbytes? which can!
Sign in or create an account and don't miss anything from the stars.

Yes, I want free and unlimited access