Movies
Review Love to Love You by Donna Summer [HBO Max]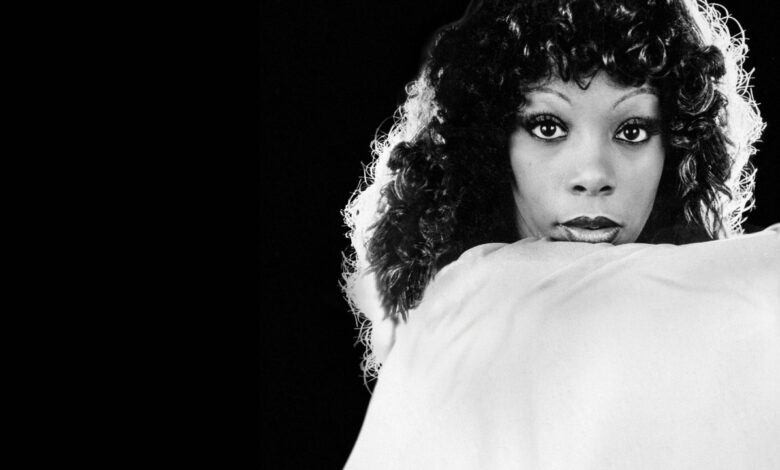 Director: Roger Ross Williams in Brooklyn Sudano | Time to play: 107 minutes | Year: 2023
Eleven years after the death of 'disco queen' Donna Summer, a remarkable documentary about her musical life has finally been released. In part due to the involvement of Summer's daughter, actress and co-director Brooklyn Sudano, the result is intimate and personal. At the same time, the fragmented content and limited musical context raise several questions. I love loving you, Donna Summer go unanswered.
Due to the temporary nature of the disco genre, the musical influence of Donna Summer (1948-2012) is sometimes underestimated. Her powerful voice had the same spirit that Whitney Houston put into her hits, but the musical environment was completely different: the pulsing sounds of I Feel Love were truly revolutionary in the mid-1970s, paving the way for the later breakthrough of music. electronic dance music. .
I love loving You it's a missed opportunity to give this development a bit more context. No music journalists or other insiders have their say, and I Feel Love's musical impact is dismissed with a typical superlative ("we've never heard anything like it"). It is clear that directors Roger Ross Williams (Life, Animated ]) and Brooklyn Sudano (Summer's eldest daughter from her second marriage) focus primarily on a profound private portrait, with archival footage and voice-overs from Summer's relatives serving as the primary guide.
As an eight-year-old girl, Summer says she received a divine revelation while singing to the stars at her parents' church. A career in gospel music was obvious, but it turned into disco: "When I heard that music, I didn't dare go to church anymore," a relative dramatizes the transition.
As sketchy as that distinction sounds musically, the creators sketch out Summer's enigmatic character on and offstage in a complex way. Already in the first minutes, Summer claims on an archive tape that she has a "secret life" and plays different roles. She then adds that she enters the stage as an actress and doesn't try to be herself.
Those who watch music documentaries more often won't be surprised at pop icons leading a masked existence. In Summer's case, however, that fact raises additional questions, because the documentary doesn't explicitly clarify why the singer felt that need. The question marks are intriguing, but also a bit frustrating: as a relative stranger, she may get the feeling that she would do well to delve into a series of biographical articles afterwards. Not that there's anything wrong with that, but you don't watch a documentary to refer to.
The calm, attentive visual direction and the various input from family members (Sudano in particular) make up for this, though it's a shame Sudano doesn't reflect a little more on his own input. For example, there is a scene (unfortunately too short) in which he looks at various paintings of his mother in a studio.
Anyone interested in Summer's private life may be disappointed despite the extremely personal approach. Given that the documentary is not sufficiently useful for music lovers and connoisseurs of music history (The last days of the disco so it's much more instructive), Ross Williams and Sudano thus fail to bring together the best of both worlds. Due to Sudano's personal involvement and his own chosen approach to Summer's life, it is mainly the flawed private part that can ultimately blame the creators.
I love loving you, Donna Summer can be seen in hbo max.
Interested in writing reviews about movies and series? We are looking for
editors
.