Movies
Jason Isbell Review: Running With Your Eyes Closed [HBO Max]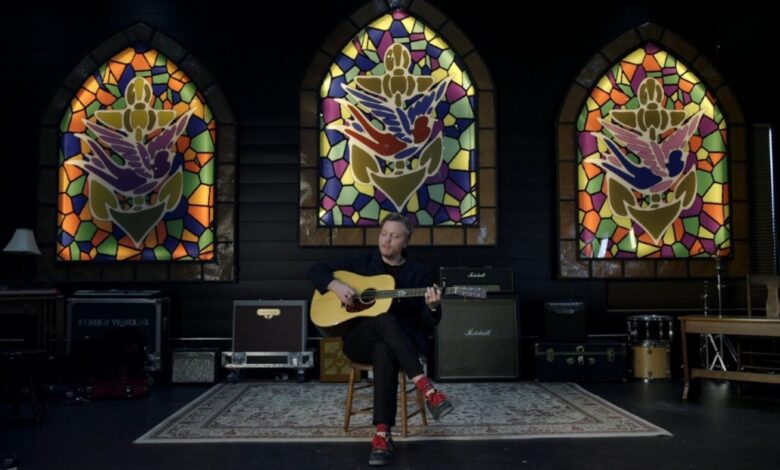 Director: Sam Jones | Time to play: 94 minutes | Year: 2023
The German philosopher Hegel once said that history teaches us that history teaches us nothing. By this he meant that people keep making certain mistakes over and over again. Take musicians for example: they keep getting into alcohol and drugs. So many that today it is no longer interesting material for a documentary. that aspect of Jason Isbell: Running with your eyes closed therefore, it is not particularly interesting. Otherwise, it's a skillful documentary about this country star.
In the United States, Jason Isbell is a well-known singer, musician, and songwriter. Thanks to his solo career and his time with Drive-By Truckers. Here he is less well known, although only a few months ago he performed with his band at a sold-out Paradiso. Shortly before the corona pandemic, they began filming a documentary about how his album came to be. In addition to him, we meet his wife and some people around him, but especially with the path that Jason has traveled so far.
That path is pleasantly cut into several pieces, so that approximately a quarter of an hour is devoted to each topic. The relationship between him and his wife and what role she plays in the studio, how he was discovered, how recordings were interrupted by COVID-19 and more.
Of course, there is also talk of alcohol and drug use, and we know that now. In Isbell's case it's also less exciting because his addictions started when he went on tour as a talented young man with those Drive-By Truckers, who also drank gallons of whiskey. Also, there is an underlying story about his parents, who often argued and eventually divorced.
The only groundbreaking thing is that Isbell says he learned from his perspective that he was a little drunk and high and never had malicious intent, but those around him were pretty intimidated by him. He hadn't, but they expected him to physically attack them. It's good to see that he has learned how important it is to be able to put himself in someone else's shoes.
His wife, Amanda, talks as much as he does, and this is quite an open window into their private lives. Because both, but above all they, reveal his irritations. If these two end their marriage in the next few years, no one will be surprised, except perhaps themselves. Amanda is also partially interviewed wearing ridiculous sunglasses, which doesn't make her any more sympathetic.
Jason himself is also a spoiled brat at times. First he complains about how disappointing an album release is during a lockdown, then he's delighted with the sales figures, only to get angry again a bit later about a package being delivered during a living room concert. The man is fine and claims to be aware, but he doesn't need much to be smug. He doesn't understand that the rest of the world had no property to retreat to during lockdown.
What he does understand is his music and how he wants to shape it. Isbell wants to put her heart and soul into her songs, but in a way that makes it a pleasurable listening experience instead of sounding like therapy. It's quintessential modern American country, relying more on lyrics than music. There's a huge market for this, outside the US as well. Even if you're not a fan of it, listening to it isn't torture, and neither is watching this documentary.
Jason Isbell: Running with your eyes closed can be seen in hbo max.