TV Shows
Review of season 2 of the NPO Plus series 'DNA'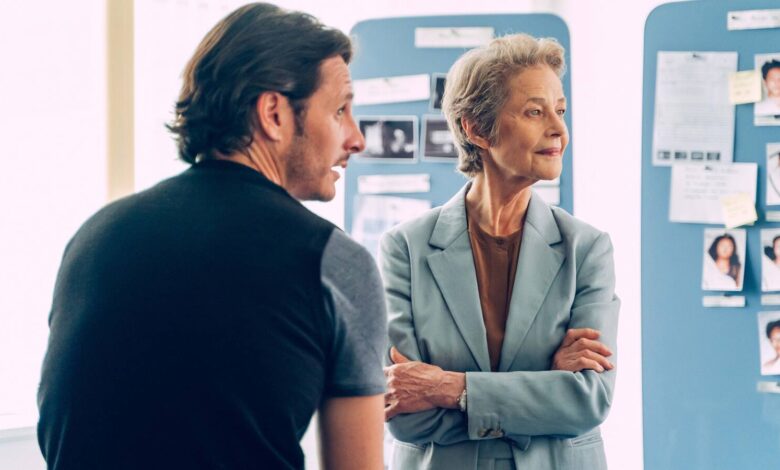 Exciting Danish detective series about a detective who is on the trail of an international human trafficking ring.
Director:
Fabian Wullenweber
Cast:
Anders W. Berthelsen (Rolf Larsen), Charlotte Rampling (Claire Bobin), Mario Montescu (Mario Zaharia), Zofia Wichlacz (Julita), Johanne Louise Schmidt (Maria), ea |
Episodes:
6 |
Time to play:
39-43 minutes |
Year:
2023
Danish detective series DNA It revolves around Rolf Larsen, a middle-aged man who is a Copenhagen police detective and who has been living with great sadness for years. If you were thinking: "Not another series about a tormented Scandinavian detective", this series has proven itself in the first season and, fortunately, continues in the same vein.
Larsen had to deal with a lot in that first season. His daughter Andrea disappeared before his eyes, after which he was overcome with guilt, but he continued searching for her endlessly. Discovering an error in the DNA database, he finally found Andrea after six years, but realized that they had now become strangers because she grew up with someone else.
In the second season, Larsen moves into a house diagonally across from his ex-wife Maria, who has just had a baby with her new boyfriend. When it turns out he has a birth defect, Larsen decides to help his ex-wife find an illegal organ donor. Possibly because of not having told him about Andrea.
Things soon go wrong and a refrigerator with rotting organs leads to a truck full of corpses. When Larsen and his colleagues start searching, it turns out that he is on the trail of an international network of human trafficking and labor exploitation, from Vietnam and Romania, through France and finally to Denmark. Her French colleague Claire Bobin once again helps track down the perpetrators.
Meanwhile, we also follow the story of siblings Mario and Nicoleta, who have become victims of brutal human traffickers. These teenagers were promised a rich future, but face abuse, extortion and prostitution. Mario does everything possible to save his sister and takes another step on the criminal path.
It is clear that the script was written by Torleif Hoppe, one of the creators of the murder in The bridge. The stories, which come together more and more towards the end, are gripping, exciting and well-paced. Each individual story could have been its own series, that's what happens. Towards the end even too much, meaning that things are quickly overlooked and even loose ends emerge.
Since there are quite a few dramatic themes covered, a little more time could have been devoted to this second season. The six episodes could have easily been ten, so everything would have been a little more complete. However, it remains DNA a wonderful detective with whom, as a fan of Scandinavian series, you would like to sit for a few hours.
★★★★☆
DNA can be seen in NPO Plus.