Movies
Review of Vjeran Tomic: Spider-Man of Paris [Netflix]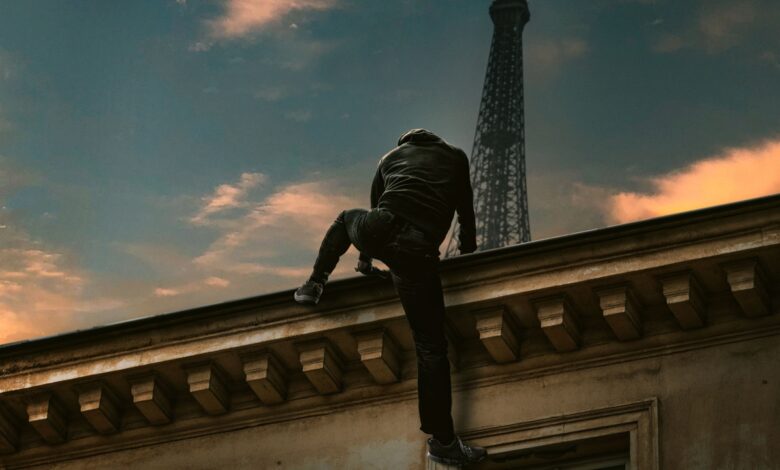 Director: Jamie Roberts | Time to play: 86 minutes | Year: 2023
Vjeran Tomic, in his own words a piece of scum, presents himself in his own documentary as a thief of the rich, a French Robin Hood, so to speak. His contribution to humanity is no small thing: the largest art theft in French history. In 2010, the Museum of Modern Art of the City of Paris lost five precious paintings with a total value of more than 100 million euros. Vjeran Tomic: Spider-Man of Paris it eases Tomic's ego trip by allowing him to explain how he did it, but behind his boasting is how he was the plaything of greater powers.
In the documentary, Tomic explains his path in life in a very personal way, which culminates in the grandiose artistic squat. The fifty-five-year-old villain sometimes speaks too clearly, which seems to betray a well-rounded script. He portrays him as a man of principles, but his actions lead us to believe otherwise. He remembers his time as a thief as a big party with a lot of dirty money, spent in the most expensive restaurants and the worst clubs. But he had few friends with whom to share his success stories.
To find someone to listen to his boasts, he sought out the company of the vagabond Guillaume, but fortunately he now has a full film crew. The documentary clearly deals with the handling of the museum theft according to the strict pattern of the Netflix documentary. The supporting footage, including dramatic reconstructions, is largely lazily and cheaply filmed with doubles. It gets especially confusing when Tomic appears in person in the same Parisian neighborhoods with the same lantern lighting.
On the street, Tomic's gaze is always directed upward, looking for windows to climb through. He can't bring himself to do it himself anymore, but the documentary could use some relief when a free runner risks his life with a body camera. On the French rooftops you travel the same terrifying routes that Tomic challenged in his time. As 'l'Homme-araignée de Paris' (or 'Spider-Man'), he was able to break into the homes of the wealthy residents of the seventh arrondissement and seize their most valuable jewelry and works of art.
Only when the police investigation begins can the viewer find out. Vjeran Tomic: Spider-Man of Paris escape Tomic's impulse to prove it. The documentary likes to follow the loquacious thief through anecdotes about him, but fortunately it also explains from other perspectives how important the roles of art dealer Cortez, accomplice Birn and, above all, bad luck were. How it got to this point is an interesting pub story, but it never beats the appeal of the newspaper headline: "Art's biggest crack in France, due to broken alarm system."
Vjeran Tomic: Spider-Man of Paris can be seen in Netflix.
Interested in writing reviews about movies and series? We are looking for
editors
.