Movies
What the Netherlands thinks of the Marvel movie 'Ant-Man and the Wasp: Quantumania'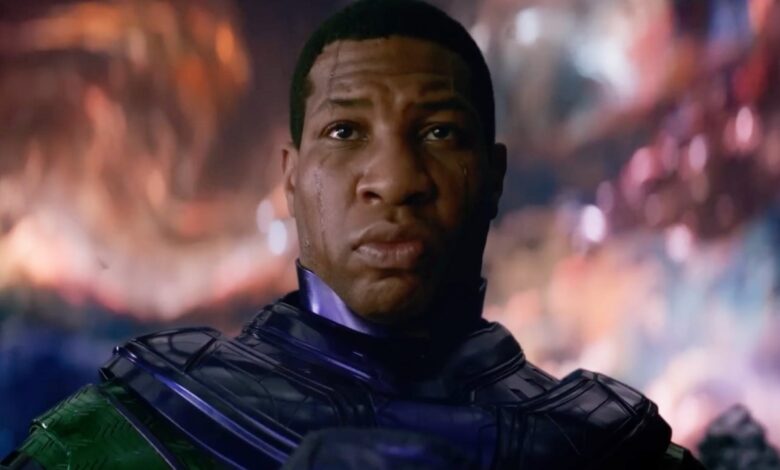 Last Wednesday, Ant-Man and the Wasp: Quantumania was released in Dutch cinemas. So the movie has been playing here for more than four days. It's time to see what the Dutch audience thinks of the Marvel movie.
There are several reactions to the third on Twitter Ant Man appeared. One has just a little more text than the other, but it is striking that most of the reactions are positive.
I enjoyed immensely
Therefore, reactions on Twitter are often in favor of the movie and you can read many of those reactions below. Most people can see that it's not the best Marvel movie to date, but it does offer a lot of fun and action.
The collective hatred towards Ant-Man #quantum mania It really is the biggest hoax in history.

— Shock ?✈ (@ChristiaanH06) February 18, 2023
Why is there so little talk about the new ant man? I really liked him personally

— ie ??‍♀️ (@aspoonfullofeli) February 18, 2023
Why is everyone criticizing Antman and the Wasp Quantum Mania? I really liked it.

In scene 2 after credits: "Wow" pic.twitter.com/RKjipq6rRC

— RW11 (@RVW11999) February 15, 2023
Antman quantamania, what a great movie. More than enough. Same as Thor 4. Leave the theater satisfied again. But everyone will probably think it sucks or something.

–Steffurt Meening (@meeningvanstef) February 15, 2023
Antman 3 receives bad reviews… HOW? I saw it yesterday and I really liked it.

— Pizzakoe (@Pizzakoe) February 16, 2023
Today I went to see Ant-Man and the wasp: Quantumania with my daughter. It was a real show and very nice with my girl. Then I thought, how do you come up with that movie script? what a story ?

— Natasja Hoogerheide (@Vlindernatasja) February 18, 2023
Ant-Man 3. Fun popcorn movie for sure. Not less. Certainly not anymore.

— Who are you really? Sawdis Ni. (@johny_pony) February 17, 2023
Unpopular opinion: I really liked Ant-man & the Wasp Quantumania ?

–Marcel Klein (@MKProductions01) February 17, 2023
Went to see Ant-man and the Wasp: Quantumania yesterday ? I heard bad things about it but I really enjoyed it especially the second half of the movie! In my opinion, the negative reviews are a bit unfair… but everyone has their tastes and especially his humor!??

— Brandy Balances (@YTxBrandy) February 17, 2023
Ant-Man and the Wasp: Quantumania is just the kickoff Phase 5 needed. Not quite the Ant-Man movie you're used to… but with a good dose of humor. I was on the edge of my seat the whole movie. Don't forget the post credit scenes this time. Jonathan Older = Kang. pic.twitter.com/0tr9P9U0v7

— Emma's nerdy stuff (@EmmagicaI) February 15, 2023
negative reactions
But of course there are also reactions from people who don't like the movie that much. They seem to be in the minority.
I just watched Ant-Man and the Wasp: Quantumania and the MCU is officially dying. I was watching a two hour preview of Phases 5 and 6. The only bright spot in the MCU is Guardians of the Galaxy Vol. 3, please don't let me down James Gunn ?

— Wouter (@wouter_gletsh) February 17, 2023
Granted, Ant-Man and the Wasp: Quantumania was a long adventure that relied heavily on its CGI and Michelle Pfeiffer. Aside from introducing the new big bad villain, this movie is a movie that will soon be forgotten. pic.twitter.com/IEP9zpJ8RC

— Mathijs van der Loo (@MathijsvdLoo) February 16, 2023
So this makes me feel bad. That movie isn't "the best Ant-Man movie yet," just like it's not "Avengers-level."

Stop advertising average movies like that, @Wonderful. Yesterday I left the cinema in a bad mood because my expectations were too high. https://t.co/Pzh5thA439

– Jenthe Blockx (@OhHelloJenthe) February 16, 2023