Movies
Initial reactions of 'Ant-Man and the Wasp: Quantumania': The best Marvel since Endgame?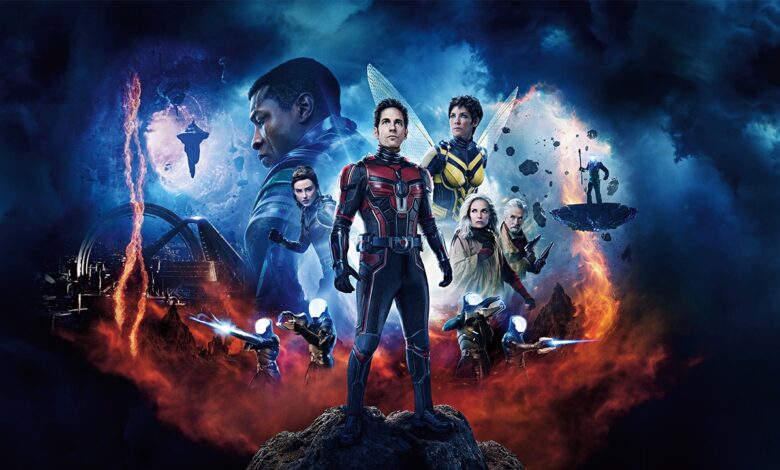 There's only one week left until Marvel Studios' latest blockbuster, Ant-Man and the Wasp: Quantumania, hits theaters. The premiere of the film took place last night and little by little the first reactions are arriving.
After months of marketing, hype, and no less than FIVE Oscar nominations for Black Panther: Wakanda Foreverget now Ant-Man and the Wasp: Quantumania all attention. This is also allowed, since the third Ant-Man movie will kick off a new Phase within the Marvel Cinematic Universe.
first reactions
Below you can read the first reactions to the film, which are extremely positive. Particularly praised is actor Jonathan Majors' performance as the new villain Kang the Conquerer.
Also, while there is a mixed reaction to the visual aspects of the film, it was unanimously agreed that the third solo film kicks off Phase 5 well and finally moves the story of the Multiverse Saga forward.
#AntManAndTheWaspQuantumania Kick off Phase 5 of the MCU with a big help from Jonathan Majors as a deadly serious villain for the Multiverse Saga! pic.twitter.com/7XzVIARS8e

— Aaron Perine (@SumitLakeHornet) February 7, 2023
peyton reed #AntManAndTheWaspQuantumania is the best UCM has delivered since #Avengers Endgame

The film is a psychedelic roller coaster through the quantum realm delivering moments of laughs, tears, heart-wrenching action, and heart as the film raises the stakes. pic.twitter.com/CthkkMmaQj

— Geek Vibes Nation (@GeekVibesNation) February 7, 2023
#AntManAndTheWaspQuantumania it's a solid, if overly ambitious, start to the next phase of the MCU. Jonathan Majors is an absolute FORCE as #Kang and the NEW KING of the Multiverse. The final battle is AMAZING, but I really missed the allure of comedy throughout. #Ant Man pic.twitter.com/NRj3fzjCKa

— Daniel Baptista – The Movie Podcast (@dbapz) February 7, 2023
#quantumania REVIEW: SCARY AND SHOCKING GAME CHANGER! Marvel is back with a fun and WILD adventure. This is not just another superhero movie, this is one of the BEST sci-fi movies ever! WOW… A fitting end to your trip, as you prepare for what's next #AntManAndTheWaspQuantumania pic.twitter.com/iTC9KkuehU

— Atom (@theatomreview) February 7, 2023
#quantumania risks its frivolity on a dramatic comedy that visually resembles Spy Kids. Though the film lacks the charisma of the earlier installments, the conflict ultimately moves the Multiverse saga, spotlighting Jonathan Majors as a fearsome Kang. #socialreaction pic.twitter.com/VaOlbNAp7S

— Gil Rivera (@riveragil47) February 7, 2023
ANT-MAN AND THE WASP QUANTUMANIA is a VISUAL FESTIVAL full of SURPRISES (big and small). A WILD RIDE from start to finish.

Jonathan Majors CONQUER as Kang, the Dynasty is here. Paul Rudd is as adorable as ever and 2 post credit scenes!#AntManAndTheWaspQuantumania #quantumania pic.twitter.com/oHJwrKtwy3

–Ashley Saunders (@ThatAshleyErin) February 7, 2023
Ant-Man and the Wasp: Quantumania will appear in Dutch cinemas from next week. Tickets are already on pre-sale.