Movies
First reactions to 'Fast X': Jason Momoa is like 'The Joker'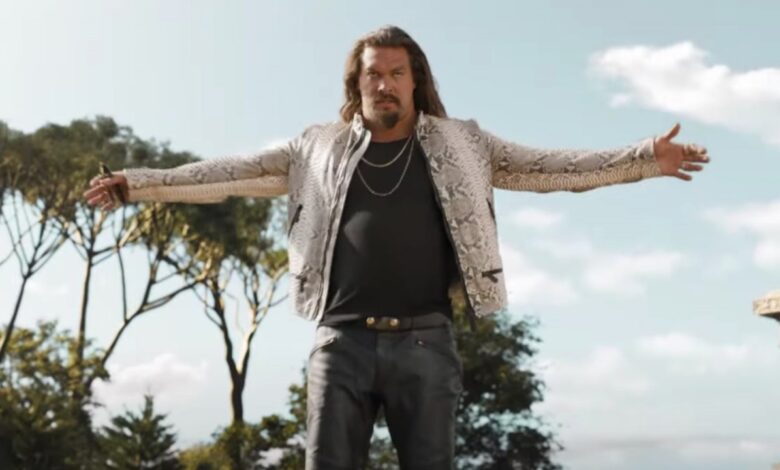 Yesterday we already had news about the return of a well-known actor and the films that will follow after the tenth. Fast and FuriousFast X movie. Below you can read the first reactions online after the world premiere in Rome.
As always, you should take those "first online comments" with a grain of salt. Often these reactions focus on the good things about the movie. Judgments are only made on subsequent full reviews.
first reactions
Of course, the F&F film is again praised for the many exaggerated and lengthy action scenes. The performance of the Aquaman actor, Jason Momoa, is the most acclaimed. The actor plays the role of the villain Dante.
Dante is compared to another famous movie villain, the Joker. "He's a light-hearted psychopath, his role is charming. Coupled with a story that avoids what made Fate of the Furious and F9 sleepy, Fast X is a win." says Eric Eisenberg of Cinema Blend.
in theaters soon
You don't have to stay long x fast wait. From next Wednesday you can see the film in Dutch cinemas. Below is a series of initial reactions on Twitter.
Fast X gets the Fast & Furious series back on track, and the #1 reason is Jason Momoa, who plays Dante as F&F's version of The Joker. He's a cheerful psycho, and he's charming. Paired with a story that avoids what made Fate Of The Furious and F9 feel stale, it's a win. #FastX pic.twitter.com/fgZy6gjYTR

–Eric Eisenberg (@eeisenberg) May 12, 2023
#FastX belongs to Jason Momoa and his decadent baddie, Dante Reyes. Fierce and flamboyant, his dangerous strut adds an edged edge and some refreshing dark humor. The rest is ridiculous with clunky elements but it's stupidly entertaining. What the hell did you expect? pic.twitter.com/9Xeuj2In7z

— Simon Thompson (@ShowbizSimon) May 12, 2023
caught #FastX last week! It's a thrilling, wild, non-stop action ride that delivers the franchise's most shocking finale yet. It's not perfect (the ending may divide fans), but it's been growing on me and I can't wait to see it again. Def from Universal trying to make this their Infinity War. pic.twitter.com/0EWbLNezOi

— Kirsten (@KirstenAcuna) May 12, 2023
#FastX it's absolutely ridiculous (I loved every second of it). The action sequences and one-liners made my face ache from smiling so much. Momoa is hilarious. Set of rocks. Cinema? Please. Big summer blockbuster? Oh yeah. Created for a popcorn-filled, big-screen experience. @comic pic.twitter.com/5XWLT4daQO

–Liam (@LiamTCrowley) May 12, 2023
#FastX it's the worst fast so far. yes, including [insert your least fave here]. The action is fun, but it's the first movie not to up the ante from the last and the trademark notion of "Family" is an afterthought.

But! Jason Momoa is on God level and well worth the price of admission. pic.twitter.com/zYdDFwSg0T

— Germain Lussier (@GermainLussier) May 12, 2023
Interested in writing reviews about movies and series? We are looking for
editors
.