Movies
Lyle, Lyle, Crocodile (2022) – Movie Review and Honest Opinion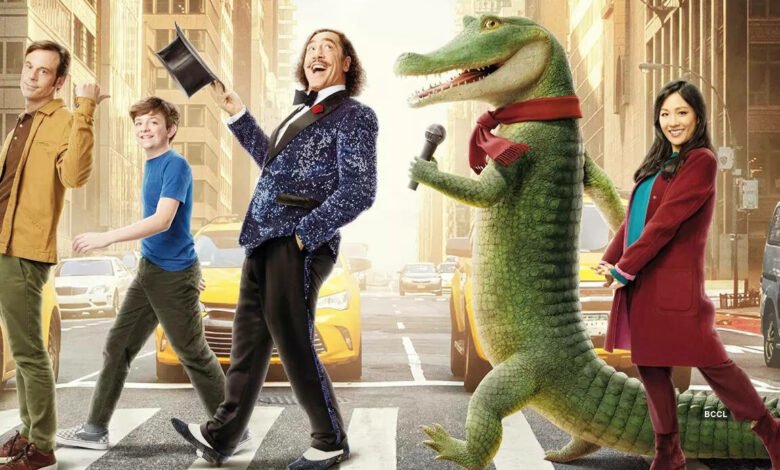 When a non-professional magician is kicked out of yet another talent show, he decides to buy himself an exotic pet to get the audience's attention. However, he could not predict what an amazing companion he would find. His crocodile Leela can… sing in a human voice.
Family movies exist in their own fantasy world, no more believable than the MCU or Dracula horror movies. In them, children make friends with large dangerous animals, which sometimes show intelligence equal to that of a human, and in most cases have a bigger heart than them. In films like Paddington, no one is embarrassed by the fact that a bear comes to London with a beautiful royal accent. He also wears a hat and coat, and his favorite food is marmalade. Well, it happens. This absolutely fantastic element, with which most of the characters in the film have no problems, has its own charm. Of course, there are those for whom such absurdity will be unacceptable. I advise such people not to watch Lyle, Lyle, Crocodile.
Lyle, Lyle, Crocodile (2022) – Movie Review.
Eighteen months after the introductory friendship between the crocodile Lyle (Shawn Mendez) and magician Hector P. Valenti (Javier Bardem), a new family moves into the giant reptile's home. His younger member Josh (Winslow Fegley), like his parents, has no idea that a giant reptile lives in his attic with a huge mouth full of sharp teeth. However, the boys quickly become friends, and the rest of the household and the neighbor's funny cat Mr. Gbura (Brett Gelman) gradually get used to the unexpected tenant. The neighbor himself, however, is the most annoying person in the world and is just waiting for the neighbors to do something for which they can be evicted. One of those things is probably keeping a big green reptile on the loose.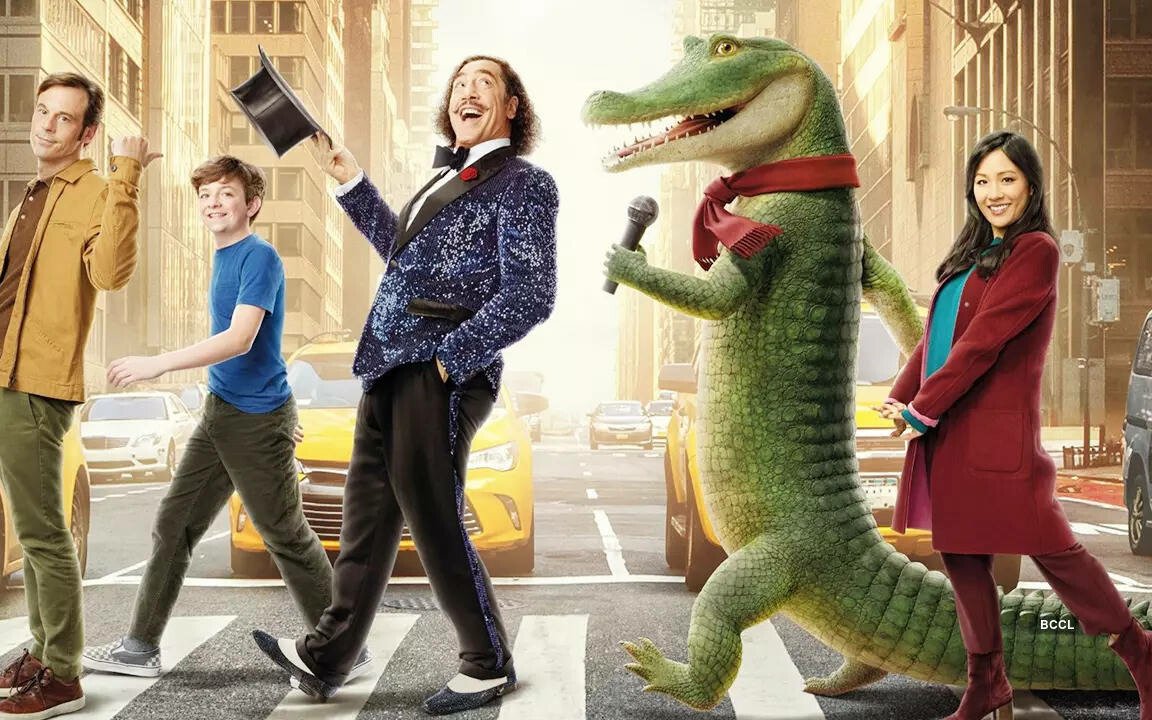 It's actually a very simple story. Almost all Lile's interactions with the family begin and develop in the same way – first there is a panic and an attempt to escape, then a meeting with a reptile with big sad (for some reason round) eyes changes their lives for the better. John doesn't feel comfortable in his new home and new school, but thanks to Lyle, he is more willing to explore the city and even make friends at school. His mom has been working on a healthy cookbook for some time now. The problem is that she doesn't feel the item at all, which makes her recipes bad and makes her unhappy. Baking a cake with a crocodile together will remind her why a ton of sugar, palm oil and chocolate is an effective recipe even on the grayest day and in a bad mood. The hardest thing will be to convince dad – an insecure mathematician with a rather tight ass. Nothing that would not help the fight with the crocodile. The whole film is actually a series of innocent adventures that suddenly become intrigue towards the end. And just when you think the writers are going to give us a completely unglued, magical ending, they surprise us with a neat morality about taking responsibility, and then… They get an even crazier ending than we expected.
Lyle, Lyle, Crocodile (2022) – Honest Opinion
Shawn Mendes has a nice, gentle voice, and he sings in the film (also in the Polish version) some good songs written especially for the production, but from beginning to end, I could not accept how soft the voice of such a large reptile was. is. This is not exactly a minus of the film, but something that crashed into my ear and did not give me rest. Josh, who plays with him on screen most of the time, is a good fit for a young actor. He can play a battered dog and a happy kid who looks like he just saw magic. About witchcraft.
The most interesting character in the entire film is undoubtedly Hector P. Valenti, played by Bardem. Thirsty for fame and money, a magician and showman who lacks a bit of talent and luck and brakes. Bardem plays him, sorry for the silly joke, downright charming, but from the very beginning of the film it is clear that he is a rather slippery type, albeit with a heart in the right place. This is a bewitching sight, because Valenti now and then is rude, then cunning, but he does it with such grace that it is impossible not to feel sympathy for him. A truly magical performance. Not every actor could cope with such a task.
Big Green Pet Crocodile is a warm, funny, if rather ridiculous and episodic story. Pleasant music allows you to close your eyes to the computer graphics, which are a little striking in places – although it must be admitted that the crocodile itself is beautifully made, you want to hug it (I wonder how many people will lose an arm or leg next year because they took a crocodile as a pet pet after watching a movie at the cinema…). For family viewing with the whole family as found.