Movies
Recite The King of Shadows [Netflix]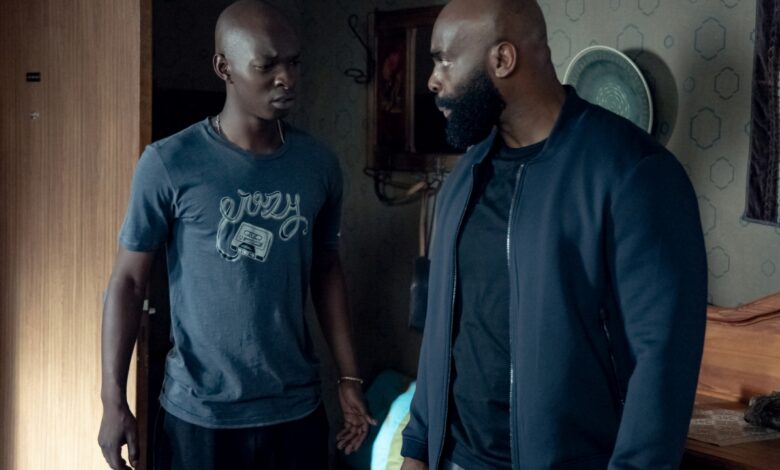 Director: Marc Fouchard| Script: Mark Fouchard | Cast: Karis (Ibrahim), Alassane Diong (Adam), Carl Malapa (Malik), Assa Sylla (Aïssata), Issaka Sawadogo (Ousmane), from | Time to play: 89 minutes | Year: 2023
the french theater the shadow kings it holds promise: beautifully shot, slow without collapsing, as only the French know how to do. The film depicts a beautiful, stark reality that takes place in the less wealthy parts of Paris (where Emily has undoubtedly never been). But the elaboration of the theme is unfortunately not good and depends on clichés.
the shadow kings was created from an idea by popular French rapper Kaaris, who plays the role of drug dealer and blackmailer Ibrahim. Adama is his blind brother, better behaved and significantly less focused on criminal activities. The cliché of the blind man who hears absurdly well is already present in the first scene, and the stereotypes do not end there.
the theme of the shadow kings is very literal: Adama receives a gift from his father with a text in braille: "Make your weakness your strength." This suggests that in the film, Adama will turn his visual impairment into something productive, as he has always expected (if not demanded) the world of the disabled. But this does not happen, although the creators clearly think that they portray Adama that way. At a certain point, Adama can't really do anything with his blindness anymore.
Adama does not force his weakness, but instead begins to resemble his brother with dishonest behavior. Well, he would have been one more prejudice, a disabled person who turns his disability into a superpower. Are we expecting that now? Unfortunately, the alternative in the film is even more offensive: the story suggests that one can only succeed without a disability. Disabled people and their loved ones should skip this movie.
Animal lovers would also do well to look at something else. Netflix's very neat warning at the beginning of the film about animal suffering is not an unnecessary luxury. Suddenly, a dog is stabbed to death, and that is shown explicitly (and unnecessarily). Fortunately, the dog is not well behaved enough to hold his breath, so after the initial shock we can see that he is actually still alive. Animal control does not need to be called. But a scene like that will turn your stomach and cover your own pets, if you're into critters.
After all the suspense and shock, the story ends abruptly. Questions remain unanswered, how he ends up with certain characters remains unclear. A quiet epilogue, showing how the main characters fared after the violent ending, would have been appropriate. Instead, the story seems rushed, even though the structure suggests a deep story. Perhaps there will be a sequel to complete the story. And then maybe to the music of rapper Kaaris, who, oddly enough, wasn't tempted to rap throughout the entire movie.
the king of shadows can be seen in Netflix.