TV Shows
Relive all seasons of 'Buffy the Vampire Slayer' with 'The Rewatcher' podcast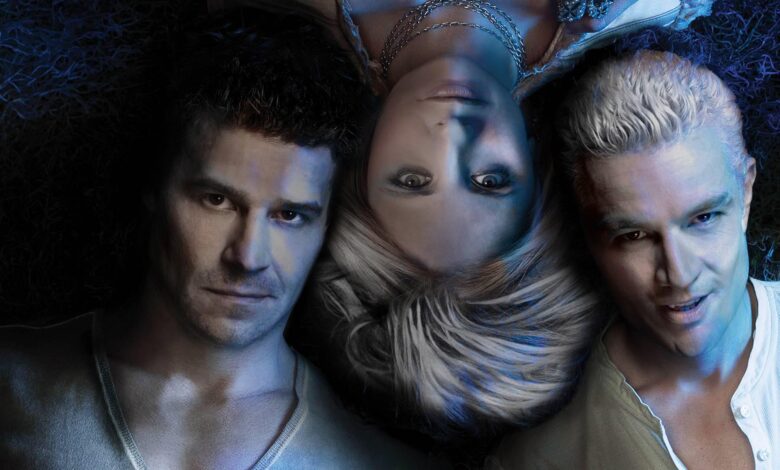 For some it's a nostalgic trip, for others 'Buffy the Vampire Slayer' is brand new
We've already had a few: replay podcasts, where every episode of a series is viewed and discussed. The Rewatcher: Buffy the Vampire Slayer it's still a little different.
Different from others
In The Rewatcher: Buffy the Vampire Slayer go two hosts, Ash and Alaina, of the true crime podcast Morbid on an adventure in Sunnydale, California.
Alaina knows the series perfectly, Ash has never seen the series. Together they watch all the episodes, from the beginning.
pure escapism
in the first episode buffy the vampire slayer actually immediately described very aptly: escapism, escape, in its purest form.
You want to be part of the characters, be a member of the "Scooby Gang", along with Giles (Anthony Head), Xander (Nicholas Brendon), Willow (Alyson Hannigan) and Buffy (Sarah Michelle Gellar) to fight against vampires and demons
"Well. I'm cookie dough…I'm not done baking. I'm not done becoming who the hell I'm going to be." #Buffy the Vampire Slayer pic.twitter.com/eQmqjYveLy

— ????????meg ???????? (@sassybibrarian) March 3, 2023
Angel vs. Spike
The big question in every buffy the vampire slayer the discussion is, of course: who do you think is a better fit for Buffy? Spike (James Marsters) or Angel (David Boreanaz)?
Angel first appears in the seventh episode of the series (and the podcast). In the second season, in the episode hard school Ash Alaina and the listener finally meet Spike, the "bad boy" vampire.
prophecy girl
Looking #Buffy the Vampire Slayer 'Girl of the prophecy' pic.twitter.com/dkP1PRRglE

—Tim (@ThePoshGoblin) January 13, 2022
The end of the first season of buffy the vampire slayer it's important to the rest of the show.
Buffy's death, while short-lived, will return in the second season when Kendra is introduced. A new Slayer in Sunnydale.
In What's my line, part one? Kendra, a new Slayer who is the complete opposite of Buffy in terms of discipline, arrives in Sunnydale.
Categories
The Rewatcher: Buffy the Vampire Slayer it also has a few categories throughout the episodes.
For example, the Slayer Moment of the week is analyzed, the fashion of the 90s and also the language of the time (and the influence of Joss Whedon on it is discussed).
#Buffy the Vampire Slayer | S2E10: What's My Line?: Part 2

Kendra: "That's my favorite shirt."

A heartbeat.

Kendra: pic.twitter.com/oBEDR8ovnp

— The Nevers ???????? (@HBOTheNevers) October 7, 2020
look back and listen
The podcast hasn't been around very long. Of What's my line, part 2? We are halfway through the second season.
With 22 episodes it is The Rewatcher: Buffy the Vampire Slayer it's still easy to catch up.
There is still a lot to discuss on the podcast. As Ash and Alaina go through all seven seasons, many interesting moments and discussions will follow.
The Rewatcher: Buffy the Vampire Slayer can be found on your favorite podcast app and on Spotify