Pop Buzz
Roxeanne Stays Out Of Court Case Against Her Mother Over Inheritance: 'I Can't Handle That Emotionally' | show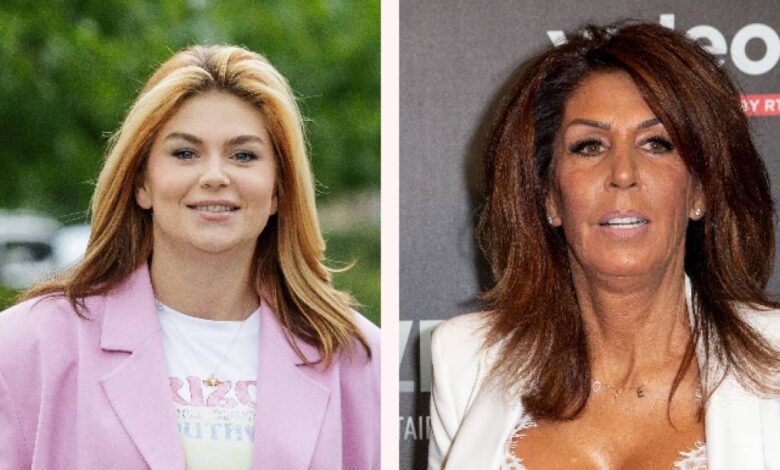 UpdateRachel Hazes will face her daughter Roxeanne in Utrecht court on Thursday afternoon. Roxeanne claims that Rachel is falsely posing as the heiress of folk singer André Hazes, who died in 2004.
Rachel is present in the Utrecht court on the case. The daughter Roxeanne is not here. At first, attorney Maarten Kox (who represents Roxeanne, along with Royce de Vries) read a statement from Roxeanne about her absence. ,,That is not due to lack of will, but purely for emotional reasons, due to my mental health. I can't afford to be at the bottom again because of my mother's behavior… I'm so scared… You may know this has held me hostage for months. This is one of the hardest things I've ever had to do in my life. After eighteen years, everyone here has a right to know the truth about my father's estate.
The case was brought not only by Roxeanne, but also by Rop Israël, the man who was the trustee of the will after Hazes senior's death in September 2004. Israel also attended the meeting. Roxeanne and her brother André de her, along with her mother, were the sole heirs of the late André Hazes.
"André sr. and Rachel were in divorce"
According to Roxeanne and her lawyers, the folk singer's will contained a special clause, namely that Rachel would not inherit anything if she had separated from André Sr. or if divorce proceedings had been initiated; the latter would have been the case. That would mean that only her children are entitled to the inheritance.
Attorney Kox said in court Thursday afternoon that Rachel had filed for divorce at that time and later dropped it, however: Not before, but a few months after Andre Sr.'s death, he knew exactly what I was doing. Just a few days after Hazes' death, she registered as a director of the BV".
The other party denies it, of course. The entire Hazes estate would be divided in 2005, with Rachel getting 'all the assets' and managing the rights to music, books, stage shows and whatnot. That is her work to this day, which brings her an income of 'several tons' a year. The impending divorce projected by her daughter Roxeanne and her spokesperson would have been finalized before Andre Sr. passed away.
But daughter Roxeanne disputes that Rachel, as a widow, was entitled to most of the estate at the time. They also think that Rachel Hazes has not been honest about the debts that she would have at that time and about the total assets that could be divided. Therefore, Kamp-Roxeanne wishes to access the file. Kox: "Van Galen (who invariably uses Rachel's maiden name, ed.) has always erroneously claimed that there were debts at the time." Roxeanne and her brother André were still young children at the time.
The text continues below the photo.
band tired for a long time
Roxeanne and Rachel have had a rocky relationship for some time, but it hit a low point last year when the singer Dear singers he told how he had to miss his mother immediately after his father's death. Roxeanne was only 11 years old at the time. "Just when you need her so much. She would take a picture of my mom and dad with me every night and she would tell him crying, 'Please, she comes back.'"
Who's who within the Hazes family and their loved ones? Check it out in our interactive guide below. The story then continues.
Check out our show and entertainment videos below:
Free unlimited access to Showbytes? which can!
Sign in or create an account and don't miss anything from the stars.

Yes, I want free and unlimited access